The diversity of agroecology - brought to life on the Grüental campus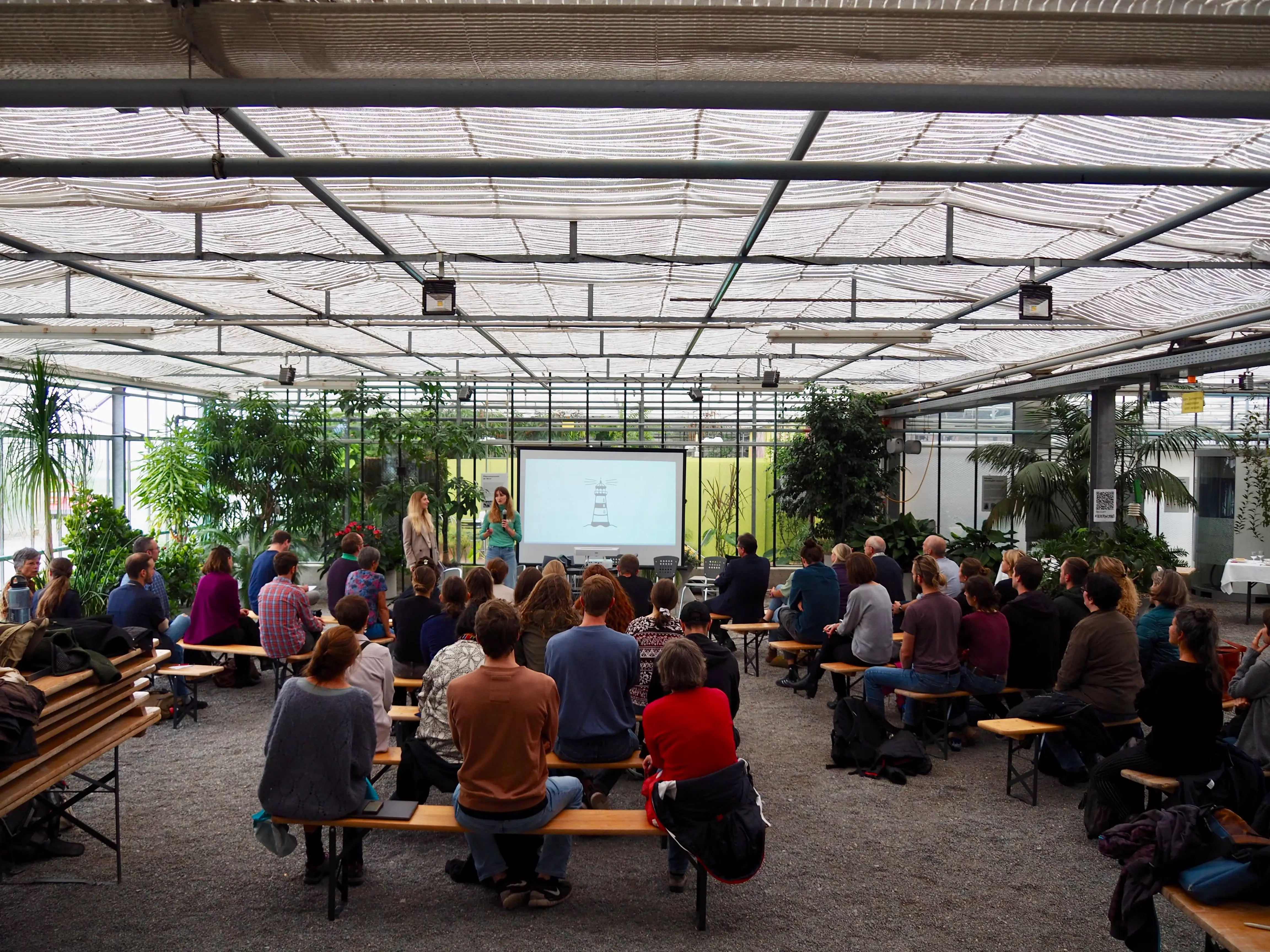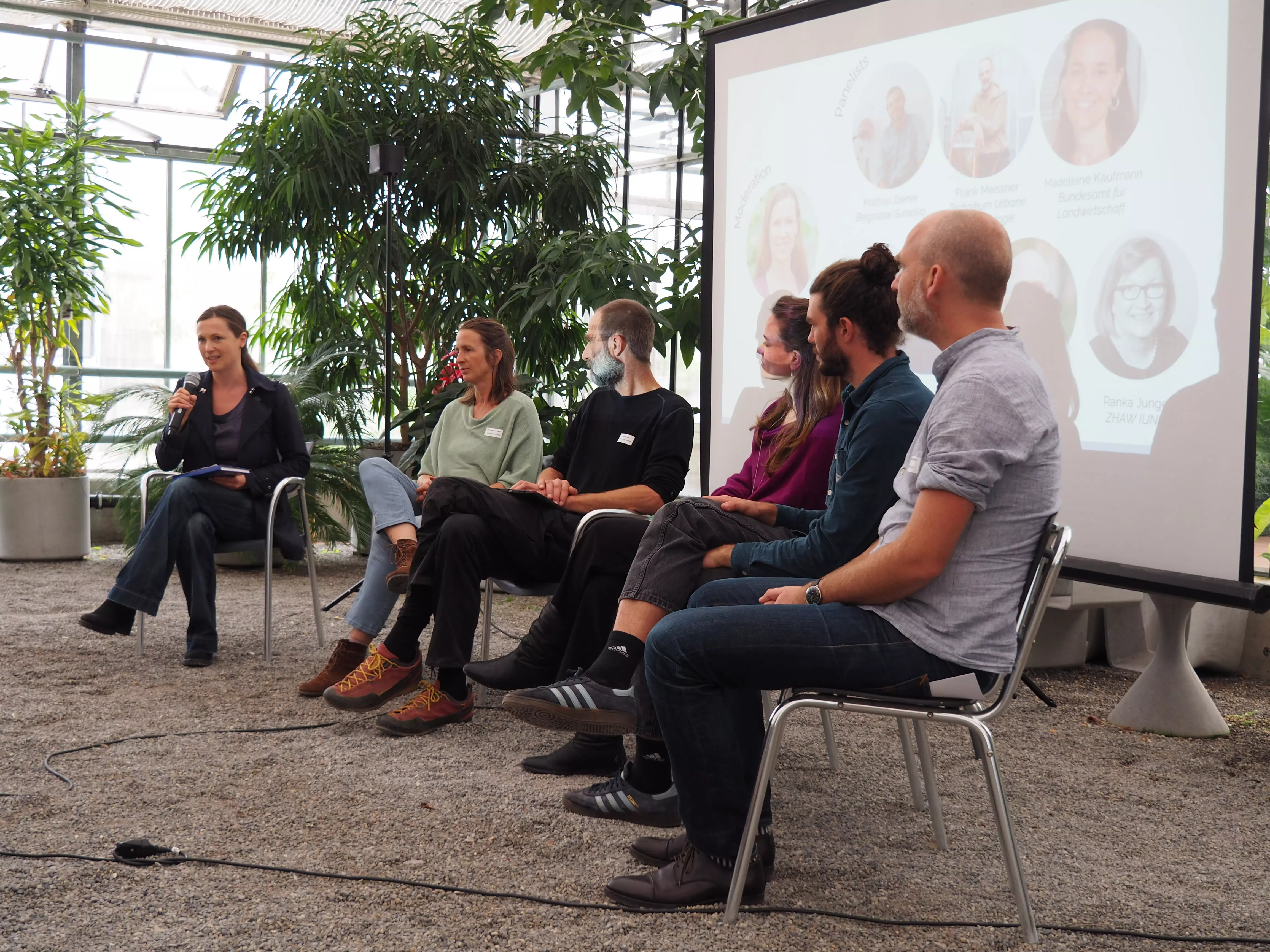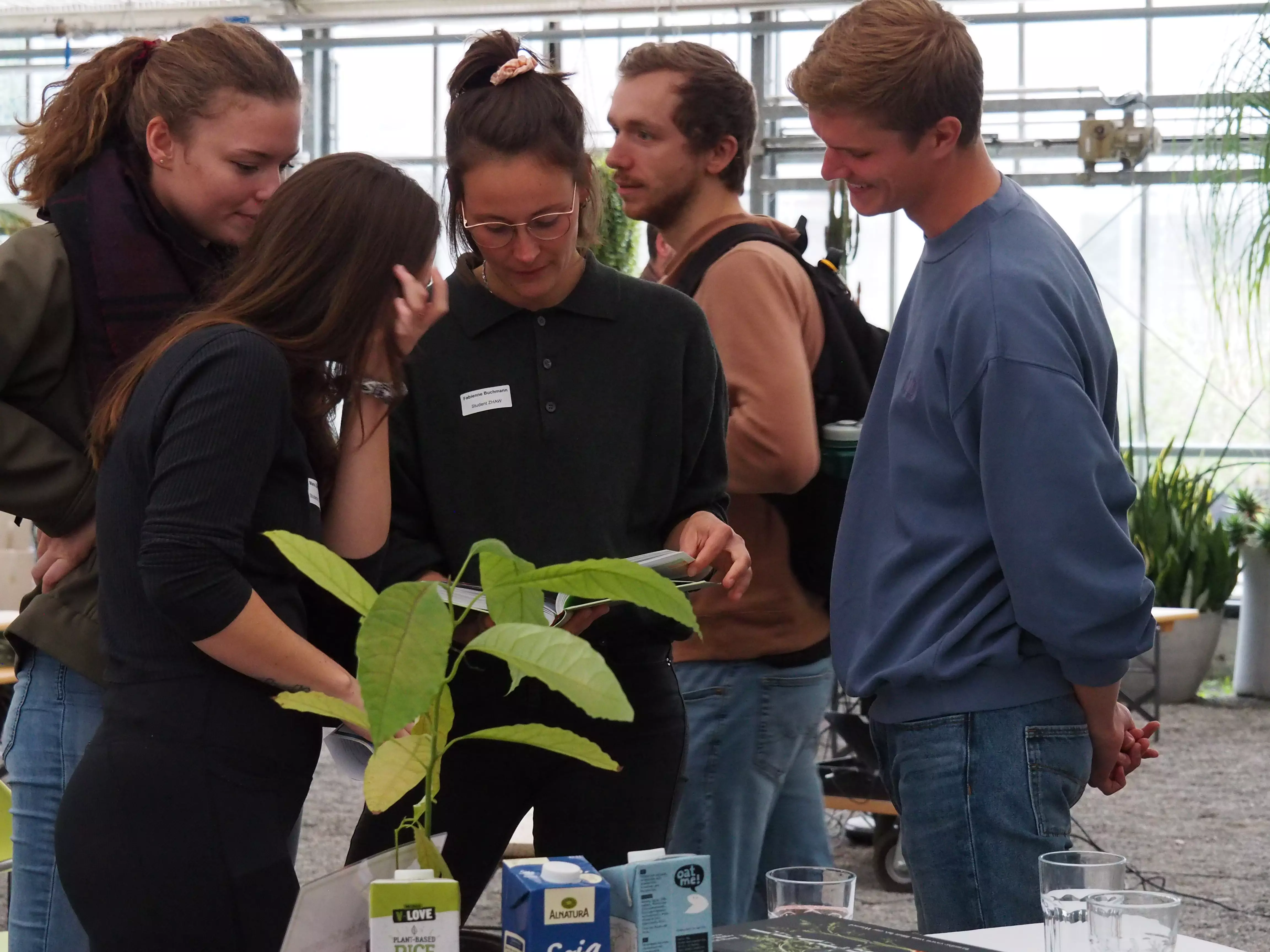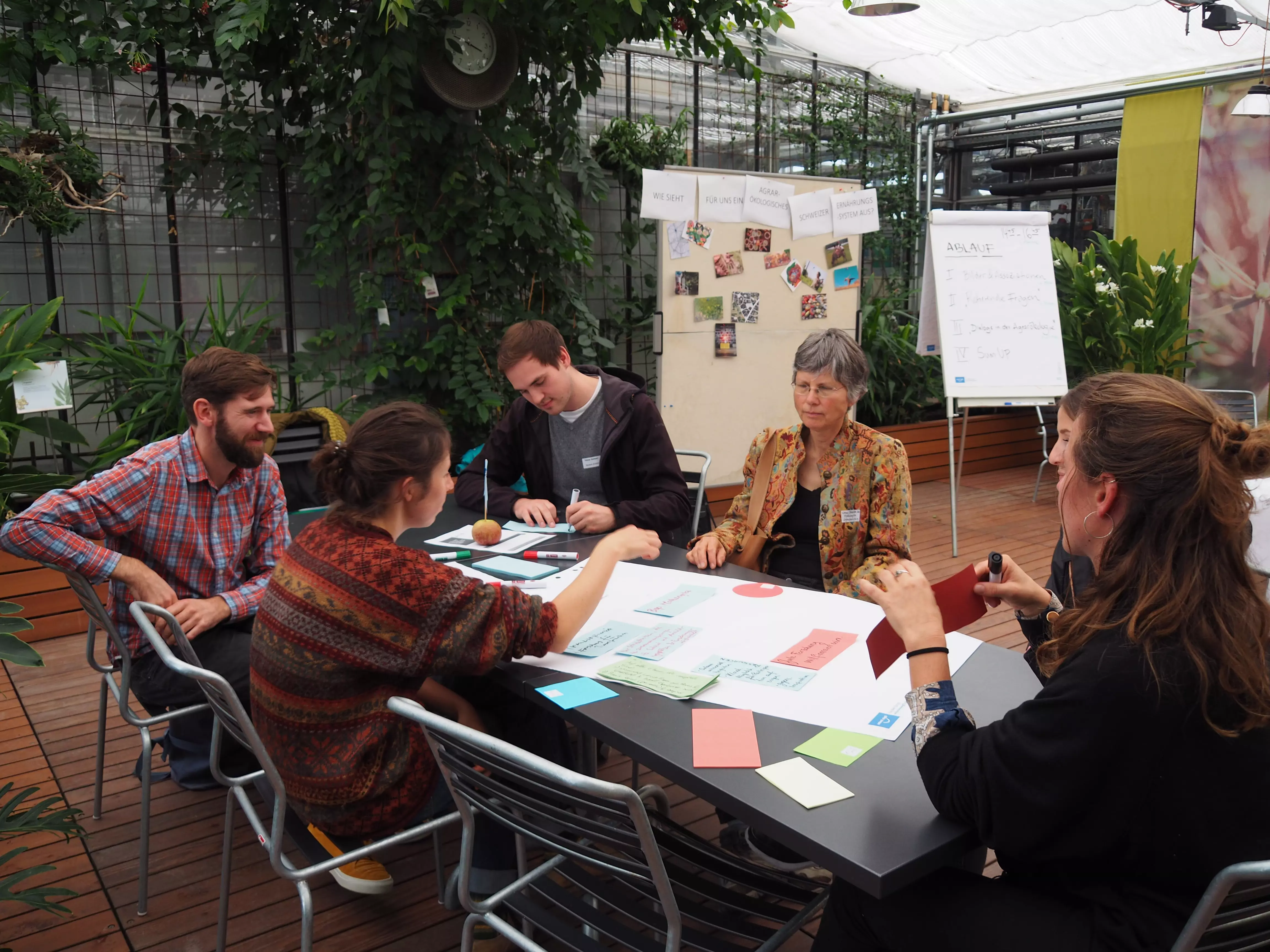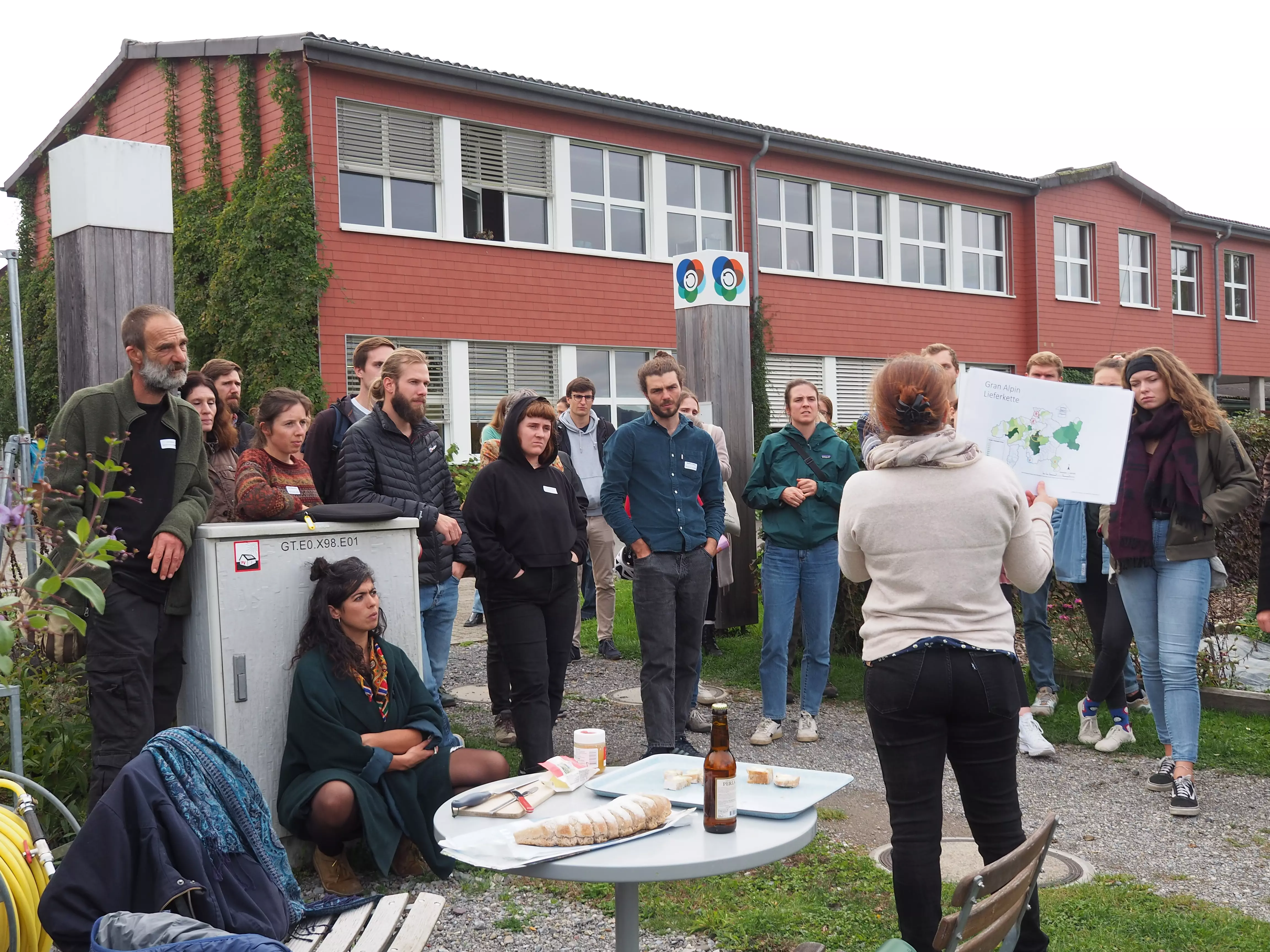 The "Days of Agroecology" opened this year at the Grüental Campus. The series of events is organized by the members of the association "Agroecology Works!", to which IUNR also belongs.

The aim of the opening event was to make the diversity of agroecology tangible for the participants and to show how a transformation of the food system can look like.

During the panel discussion, perspectives from politics, (solidarity) agriculture, international cooperation and trade were represented - by people who are already actively working for a change. The challenges in the food system are diverse, that is clear - so the approaches to solving them must be just as diverse. And they must be developed in a participatory manner - by politics, research, civil society and farmers together.

Following the panel discussion, the participants were able to make their own contributions: At three tables, the change in Swiss food culture and associated habits and identities were highlighted and the experiences of the participants were included. In a "Design Thinking Workshop", the question of what an agroecological Switzerland could look like was explored artistically and dreamily.

The following research walk demonstrated research projects that contribute to the transformation of the food system and cover different aspects of agroecology. The "MOVING" project aims to increase the resilience of mountain regions through innovative and sustainable value chains, while the "BAHOGE" project promotes social integration and coexistence through urban gardens. The "Swiss Apple Core Collection" illustrated the importance of conserving and recovering genetic diversity, and the "Research and Advocacy for Agroecology" project explores whether agroecological farming methods are effective in Tanzania and can contribute to food security.

Finally, the participants enjoyed a regional agroecological aperitif organized by the Zwibol cooperative in Wädenswil.

The series of events "Days of Agroecology" will continue until the end of October 2022 - and if this year is not enough, there will certainly be many exciting events to attend again in 2023. For more info, check out the Agroecology Works website!