Dr. Peter Kauf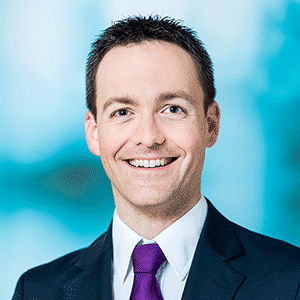 Dr. Peter Kauf
ZHAW School of Life Sciences and Facility Management
FG Data Management and Visualisation
Einsiedlerstrasse 31a
8820 Wädenswil
Personal profile
Position at the ZHAW
Lecturer in Mathematics and Statistics

www.ias.zhaw.ch
Expertise and research interests
transdisciplinary statistics (main applications in life sciences)
predictive analytics
data science
computational mathematics
innovative learning and teaching in mathematics


major projects
- statistics

teaching:
- Mathematics 1+2 for env. engineering
- Data analysis for 5th term env. engineering
- Statistics with R (env. engineering, food technology)
- Biostatistics (Master Life Sciences)
- Data Management and Visualization (Master Life Sciences)
- Matlab (biotechnology)
Educational background
2001 - 2006 Studies in Mathematics ETH Zurich (applied mathematics, theoretical physics), MSc. ETH
2006 - 2011 PhD Thesis ETH Zurich (applied computational mathematics), Dr. Sc. ETH
Professional milestones
2006 - 2011 Scientific Assistant ETH Zurich
since 2011 Lecturer ZHAW in Mathematics and Statistics
since 2014 CEO PrognosiX AG
Membership of networks
Projects
Publications
Articles in scientific journal, peer-reviewed
Book parts, peer-reviewed
Ott, Thomas; Glüge, Stefan; Bödi, Richard; Kauf, Peter,

2019.

Economic measures of forecast accuracy for demand planning : a case-based discussion

.

In:

Braschler, Martin; Stadelmann, Thilo; Stockinger, Kurt, eds.,

Applied data science : lessons learned for the data-driven business.

Cham:

Springer.

pp. 371-386.

Available from: https://doi.org/10.1007/978-3-030-11821-1_20
Conference contributions, peer-reviewed
Nef, Annina; Glüge, Stefan; Ott, Thomas; Kauf, Peter,

2014.

Causality detection in complex time dependent systems examplified in financial time series [paper].

In:

Proceedings of the 2014 International Symposium on Nonlinear Theory and its Applications (NOLTA2014).

Nonlinear Theory and Applications 2014 (NOLTA), Luzern, 14-18 September 2014.

IECE.

pp. 176-179.

Available from: http://www.ieice.org/nolta/symposium/archive/2014/nolta14fullvol.pdf

Glüge, Stefan; Pomati, Francesco; Albert, Carlo; Kauf, Peter; Ott, Thomas,

2014.

The challenge of clustering flow cytometry data from phytoplankton in Lakes [paper].

In:

Mladenov, V.M.; Ivanov, P.C., eds.,

Nonlinear Dynamics of Electronic Systems 22nd International Conference, NDES 2014, Albena, Bulgaria, July 4-6, 2014. Proceedings.

NDES 2014, 22nd Nonlinear Dynamics of Electronic Systems Conference, Albena, Bulgaria, 4-6 July 2014.

Cham:

Springer.

pp. 379-386.

Communications in Computer and Information Science ; 438.

Available from: https://doi.org/10.1007/978-3-319-08672-9_45
Other publications
Burkhard, Marcel; Ott, Thomas; Stoop, Norbert; Kauf, Peter; Jackson, Clare Estelle; Frei, Simone; Ruesch, Martin; Hegi, Philipp; Moreni, Gianni; Koy, Thorsten,

2014.

Stauprognoseverfahren und -systeme : Forschungsprojekt ASTRA 2011/010.

Forschungsberichte SVI

; 1499.

Bern:

Bundesamt für Strassen.

Hofer, Susanne; Brombach, Christine; Kauf, Peter,

2014.

Verpflegungsmanagement im Spital als Schnittstellenaufgabe.

Transfer.

2014(1), pp. 3.

Available from: https://doi.org/10.21256/zhaw-5015
Oral conference contributions and abstracts
Kauf, Peter; Ott, Thomas,

2016.

Humans and algorithms : creation and measurement of economic value in demand forecasting.

In:

3rd Swiss Conference on Data Science, Winterthur, 16. September 2016.

Available from: https://www.youtube.com/watch?v=NF_KG0bIjZU

Burkhard, Marcel; Kauf, Peter,

2015.

Forschung und Praxis : optimierte Absatzprognosen für den Lebensmittelhandel : Tagungsreferat.

In:

Best Practice in der Lebensmittellogistik, Hamburg, Deutschland, 1. September 2015.
Publications before appointment at the ZHAW
K. Schmidt and P. Kauf. Computation of the Band Structure of Two-Dimensional
Photonic Crystals with hp Finite Elements. Comp. Meth. App. Mech. Engr.,
198:1249 – 1259, 2009.

P. Kauf, M. Torrilhon, and M. Junk. Scale-Induced Closure for Approximations of
Kinetic Equations. J. Stat. Phys., 141(5):848–888, 2010.