Wissem Soussi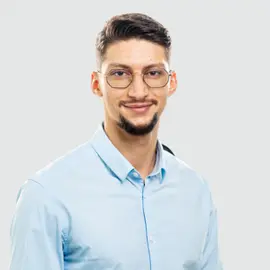 Wissem Soussi
ZHAW School of Engineering
Forschungsschwerpunkt Information Security
Steinberggasse 13
8400 Winterthur
Work at ZHAW
Position at the ZHAW
PhD Student & Research Assistant

www.zhaw.ch/en/engineering/institutes-centres/init/information-security/
Education and Continuing education
Expertise and research interests
Network Security and Autonomous Security Agents in Virtualized and Distributed Environments.
Professional milestones
For the Master Thesis I've worked as a research intern at LIG (Laboratory on Informatics at Grenoble) in the Drakkar group, designing and implementing RealPhish, a Real-Time Detector of Phishing Websites.
Educational background
I am a PhD student at ZHAW and a M.Sc in Cybersecurity from Grenoble Alpes University (graduated in 2020).
Membership of networks
Publications
Articles in scientific journal, peer-reviewed
Conference contributions, peer-reviewed
Publications before appointment at the ZHAW
conferences.computer.org/eurosp/pdfs/EuroSPW2020-7k9FlVRX4z43j4uE2SeXU0/859700a531/859700a531.pdf
Other publications
The topics of my interest are: 5G Verticals Security, PKIs and Cryptographic Protocols, Machine Learning applied to Cybersecurity and Algorithmic Problem Solving.