Dr. Christoph Lustenberger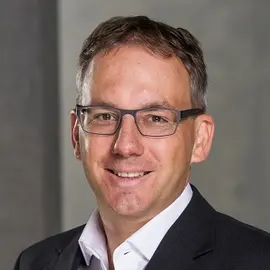 Dr. Christoph Lustenberger
ZHAW School of Life Sciences and Facility Management
Research Group for Food Process Design

8820 Wädenswil
Membership of networks
Industrie 2025 - Arbeitsgruppe "Einstieg in Industrie 4.0"

Other publications
Lean – Voraussetzung für Industrie 4.0 und eine zielführende Digitalisierung. Organisator (Jun15, 2018).

Filtration experiments with compressible filter cakes in centrifugal fields with superimposed static pressure. International Journal of Mineral Processing 73 (2-4): 261-267 (2004).

Solid-liquid separation and drying under static and dynamic pressure conditions. Ph.D. Thesis, ETH Zürich (2004).

Fest-Flüssig-Trennung, Waschung/Extraktion und Trocknung in einem neuartigen hyperbaren Zentrifugalreaktor unter statischen und dynamischen Druckbedingungen. Ingenieur Technik 75 (8): 1167 (2003).