Dr. Yvonne Hegele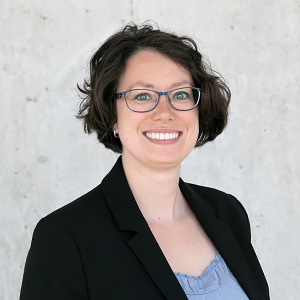 Dr. Yvonne Hegele
ZHAW School of Management and Law
Public Networks and Service Delivery
Bahnhofplatz 12
8400 Winterthur
Personal profile
Position at the ZHAW
www.zhaw.ch/de/sml/institute-zentren/ivm/
Membership of networks
Publications
Articles in scientific journal, peer-reviewed
Book parts, peer-reviewed
Conference contributions, peer-reviewed
Other publications
Oral conference contributions and abstracts
Publications before appointment at the ZHAW
Hegele, Yvonne. "Bureaucratic Coordination in Horizontal Intergovernmental Relations : The Case of Germany". Universität Konstanz, 2018. nbn-resolving.de/urn:nbn:de:bsz:352-2-1xspmhs80zwqf9.
Hegele, Yvonne, und Nathalie Behnke. "Die Landesministerkonferenzen und der Bund – Kooperativer Föderalismus im Schatten der Politikverflechtung". Politische Vierteljahresschrift 54, Nr. 1 (2013): 21–49.

Other publications
Hegele, Yvonne, und Johanna Schnabel. "Die Mär vom Flickenteppich? Zentralisierung und Koordination im föderalen Krisenmanagement von Covid-19". Defacto - belegt was andere meinen (blog), 15. Juli 2020. www.defacto.expert/2020/07/15/die-maer-vom-flickenteppich-zentralisierung-und-koordination-im-foederalen-krisenmanagement-von-covid-19/.
Schnabel, Johanna, und Yvonne Hegele. "Covid-19 and Federal Dynamics in Germany: Business as Uusual". UACES Territorial Politics (blog), 9. Juni 2020. uacesterrpol.wordpress.com/2020/06/09/covid-19-and-federal-dynamics-in-germany-business-as-usual/.