ZHAW and Hanze University of Applied Sciences look to strengthen cooperation
The ZHAW welcomed a delegation from Hanze University of Applied Sciences, which is located in Groningen in the Netherlands. During the visit, the two universities of applied sciences signed a memorandum of understanding to deepen their cooperation.
Henk Pijlman, President of Hanze University of Applied Sciences (Hanze UAS), and a six-person delegation were invited to visit the ZHAW by its President Jean-Marc Piveteau and Daniel Perrin, Head of International Affairs and Dean of the School of Applied Linguistics. The memorandum of understanding signed during the visit paves the way for greater cooperation at an institutional level, such as by encouraging joint research projects, teaching activities and benchmarking practices.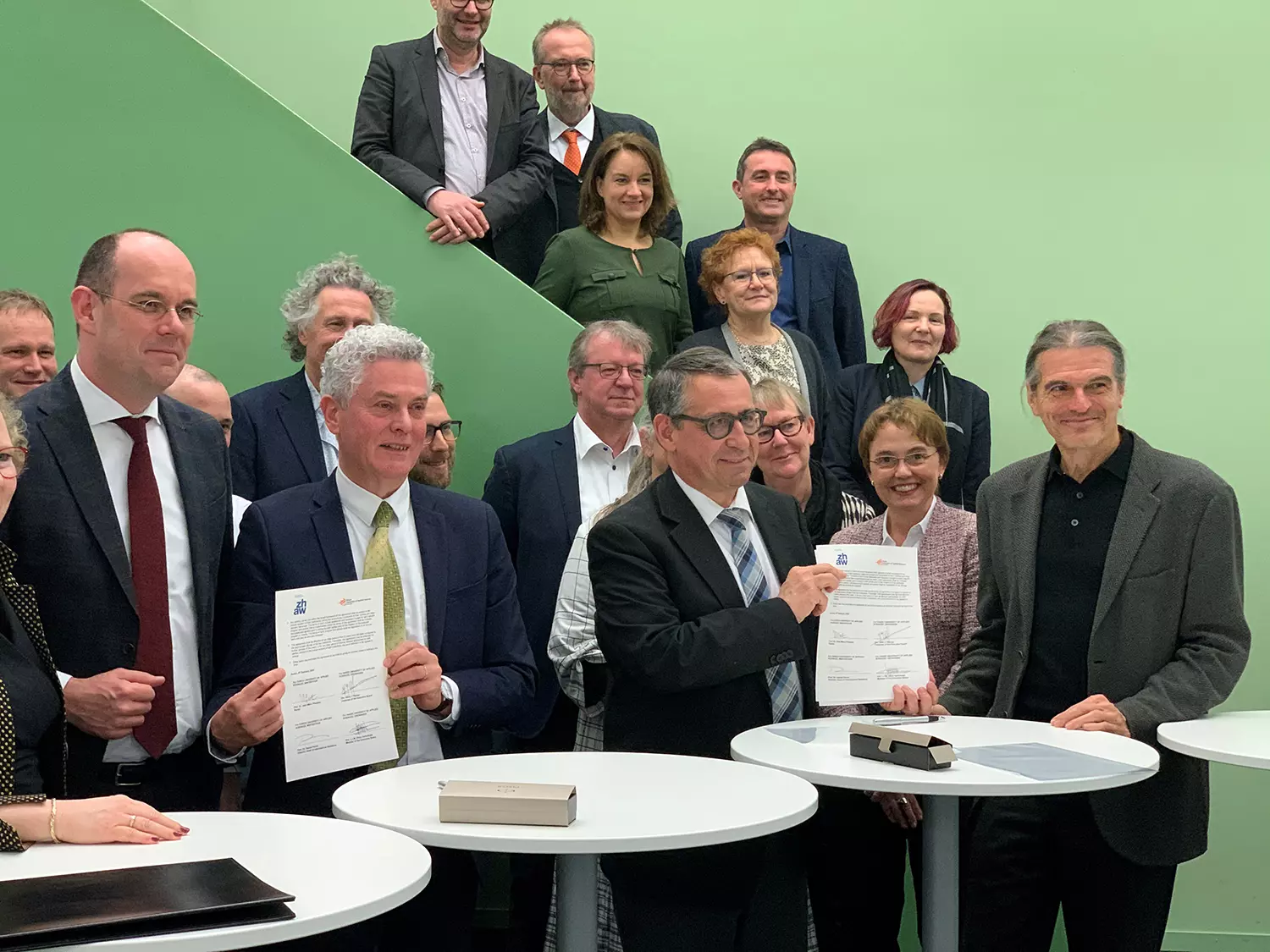 During the visit, the guests from Hanze UAS and the representatives from the ZHAW Schools highlighted the numerous disciplinary connections between the two institutions. "Our universities have many things in common," said Piveteau. "At the same time, there is a great deal of potential to learn from each other."
As an example of this, Piveteau spoke about how the ZHAW could benefit from the expertise of Hanze UAS in the field of entrepreneurship and entrepreneurship education, given that the ZHAW is currently developing its own concept to promote entrepreneurship within its programmes. Pijlman, in turn, believes that his institution can learn many things from the ZHAW's expertise and experience in the field of lifelong learning.
One area that both universities of applied sciences have in common is their focus on aligning academic programmes and research with key societal challenges and their commitment to have students work with researchers, teaching staff and partners on the ground to help develop the corresponding solutions.