Psychological stress faced by pupils: teaching staff want support
Teaching and support staff at schools are often confronted with children and young people who are faced with psychological stress. To enable them to deal with such situations appropriately, school employees would like to see more tools, teaching materials and information made available to them. This was revealed by a joint study conducted by the Zurich University of Applied Sciences (ZHAW) and the Centre for Social Paediatrics (SPZ) of the Winterthur Cantonal Hospital (KSW).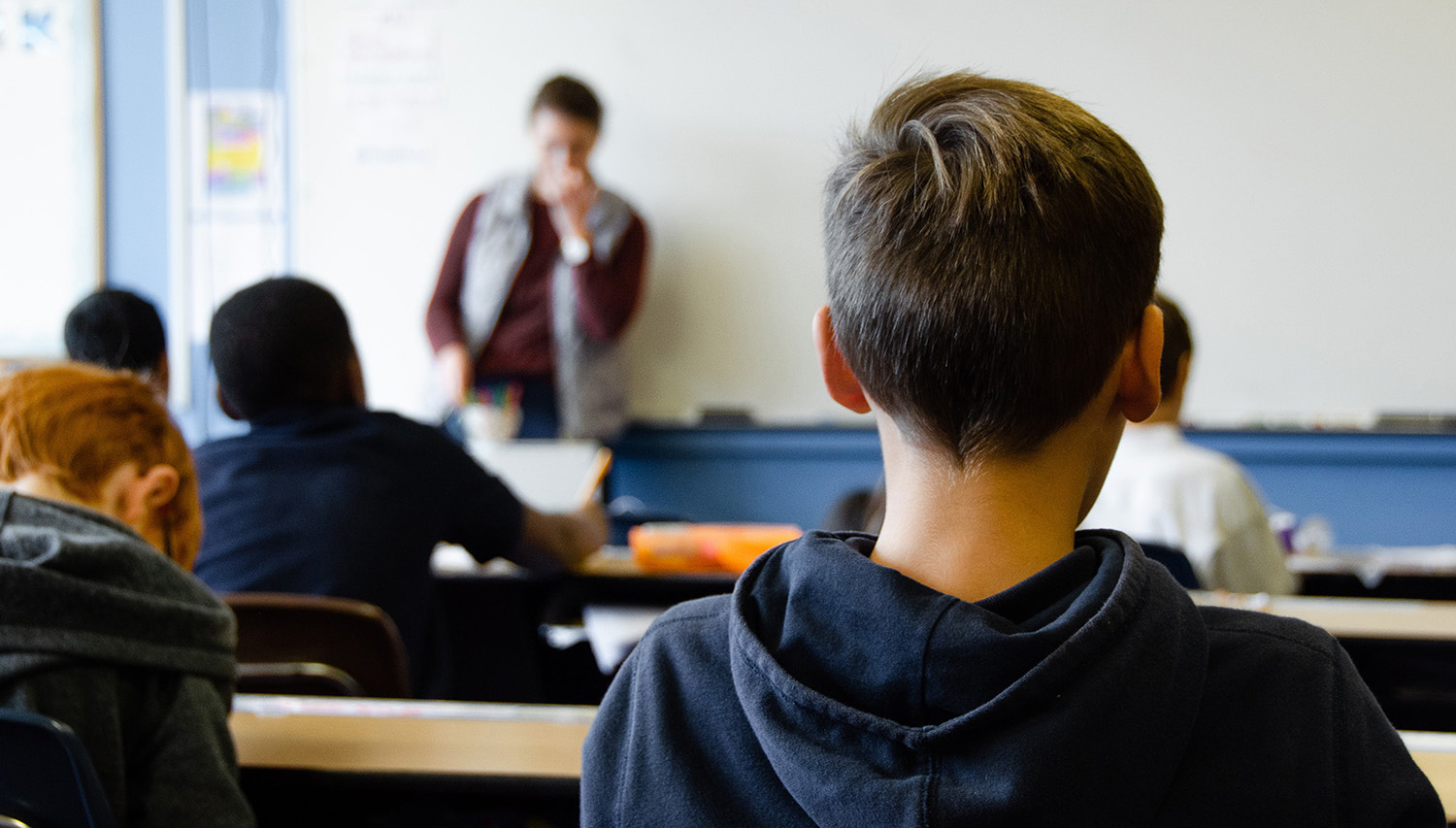 Psychological stress, ill-health and disorders in children and young people have become one of the biggest public health challenges in recent decades. "By adulthood, almost half of all children and young people have at one point experienced psychological stress to varying degrees," says Kurt Albermann, a senior physician at the SPZ and co-author of the study. The coronavirus pandemic has only served to underscore the need to offer an appropriate response to the problem.
Only a third feel experienced
Teaching and support staff at schools are often the first to identify psychological stress in pupils – even before their parents do. However, they don't always feel capable of accurately assessing the problem and responding to it appropriately during everyday school life. These were the findings of a study conducted by the Zurich University of Applied Sciences (ZHAW) and the Centre for Social Paediatrics (SPZ) of the Winterthur Cantonal Hospital (KSW), who worked together with the Central School Board in Winterthur. Around 570 teaching and support staff from kindergartens, primary schools and secondary schools across Winterthur were surveyed. Almost all respondents had taught or provided support to at least one pupil experiencing psychological stress in the twelve months prior to the survey, with the average figure being 4.7.
Only a third (34%) of the respondents described themselves as experienced or very experienced when it comes to helping emotionally distressed students. Just under a quarter (23%) indicated that they had little to no experience in the matter, while 42% reported feeling only somewhat confident. "For certain questions, the majority of respondents reported feeling qualified to handle cases of mental health difficulties in their classes. However, there are some uncertainties, especially when it comes to disorder-specific problems such as suicidal tendencies, video game and Internet addiction or the timely referral of pupils to seek professional help," says co-author Julia Dratva from the ZHAW Institute of Health Sciences.
School employees want more support
The respondents reported using personal contacts (98%), the Internet (91%) and print media (90%) to acquire information about the psychological stress, disorders and illnesses faced by their pupils. As well as an expansion of the services provided at schools, the questioned teachers and support staff would like additional training in this area as well as support or recommendations from external specialists.
In light of these findings, the team behind the study proposes various measures be put in place to reinforce the expertise of school employees in connection with mental health. "The Central School Board firmly believes that steps need to be taken," says Chairman Jürg Altwegg, a member of Winterthur City Council. A project group comprising specialists and school administrators are therefore working to identify the next steps. Schools are to be encouraged to foster open discussion about mental health and – like social learning – integrate it into teaching activities. The available tools, teaching materials and information offerings are to be expanded, while support, supervision and quality assurance are set to be provided for self-motivated action. "We need to nurture a school culture that makes it possible for staff to acquire and maintain these skills," says Albermann.
The study, which involved a diverse advisory group, was the first in Switzerland to shed light on the mental health expertise of teachers and support staff as well as their knowledge with respect to their pupils' mental health. "Winterthur is no outlier. It is likely that school employees across Switzerland are faced with the same challenges," says Julia Dratva. The study will be presented on 25 November 2021 as part of the 18th Symposium of the Winterthur Cantonal Hospital's Centre for Social Paediatrics, which will focus on the mental health of pupils.
The final study report is available to download on the project website (German).
Contact
Prof. Julia Dratva, Institute for Health Sciences, ZHAW School of Health Professions, phone 058 934 63 72, e-mail julia.dratva@zhaw.ch

Dr Kurt Albermann, Centre for Social Paediatrics (SPZ), Department of Paediatric and Adolescent Medicine, Winterthur Cantonal Hospital , phone 052 266 29 16, e-mail kurt.albermann@ksw.ch

Jürg Altwegg, City Council, phone 052 267 55 11, e-mail juerg.altwegg@win.ch, available for inquiries: Thursday, 25 November 2021, 2 p.m. to 2.30 p.m.

José Santos, Head of Communications, ZHAW School of Health Professions, phone 058 934 63 84, e-mail jose.santos@zhaw.ch