Dr. Julija Pecerska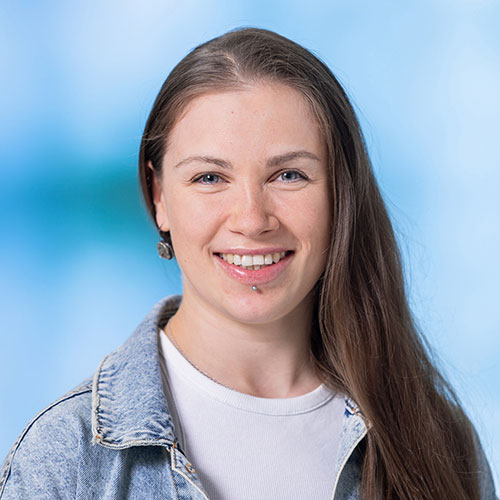 Dr. Julija Pecerska
ZHAW School of Life Sciences and Facility Management
FG Biomedical String Analysis
Schloss
8820 Wädenswil
Personal profile
Position at the ZHAW
Postdoctoral researcher at the Applied Computational Genomics team.
Expertise and research interests
Computational molecular evolution
Stochastic modelling and simulation for genetic data
Phylogenetics and phylodynamics for epidemiology
Software development and maximum likelihood inference
Educational background
PhD in Computational Evolution (2014-2019) - Department of Biosystems Science and Engineering, ETH Zürich
MSc in Computer Science (2012-2014) - Computer Science Department, ETH Zürich
BSc in Computer Science (2008-2012) - Faculty of computing, University of Latvia
Professional milestones
Due to my inherent curiosity during my years in research I have worked on various topics ranging from pure computer science to tuberculosis epidemiology using phylodynamics, to method development for computational biology. I enjoy working on societally impactful problems and have worked hard to gain a unique panoramic view of the field and learn where my diverse skills are best applied.

Moreover, I love engaging with the community and sharing my knowledge with others. I have helped organise and taught in multiple Taming the Beast (https://taming-the-beast.org/) workshops around the globe and will be a teaching assistant in the CoME 2022 (https://coursesandconferences.wellcomeconnectingscience.org/event/computational-molecular-evolution-20220718/) and CoME 2023.

www.linkedin.com/in/j%C5%ABlija-pe%C4%8Derska-5859b135/
Projects
Publications
Articles in scientific journal, peer-reviewed
Jowkar, Gholamhossein; Pecerska, Julija; Maiolo, Massimo; Gil, Manuel; Anisimova, Maria,

2022.

ARPIP : ancestral sequence reconstruction with insertions and deletions under the poisson indel process.

Systematic Biology.

Available from: https://doi.org/10.1093/sysbio/syac050

Pecerska, Julija; Kühnert, Denise; Meehan, Conor J.; Coscollá, Mireia; de Jong, Bouke C.; Gagneux, Sebastien; Stadler, Tanja,

2021.

Quantifying transmission fitness costs of multi-drug resistant tuberculosis.

Epidemics.

36(100471).

Available from: https://doi.org/10.1016/j.epidem.2021.100471
Publications before appointment at the ZHAW
See full publication list at scholar.google.ch/citations.