Andreas Fürholz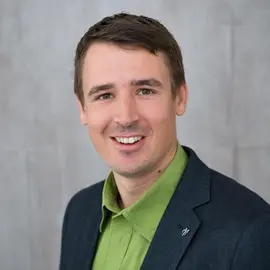 Andreas Fürholz
ZHAW President's Office
Research and Development Unit
Gertrudstrasse 15
8401 Winterthur
Projects
Publications
Conference contributions, peer-reviewed
Other publications
Hauf, Nicolai; Fürholz, Andreas; Klaas, Vanessa Christina; Morger, Jennifer; Šimukovič, Elena; Jaekel, Martin,

2021.

Data reuse in the social sciences and humanities : project report of the SWITCH Innovation Lab "Repositories & Data Quality".

Winterthur:

ZHAW Zürcher Hochschule für Angewandte Wissenschaften.

Available from: https://doi.org/10.21256/zhaw-2404

Eymann, Lea; Stucki, Matthias; Fürholz, Andreas; König, Alex,

2015.

Ökobilanzierung von Schweizer Windenergie.

Bern:

Bundesamt für Energie.
Patents and patent applications