Video game "Where Am I?" lets Ukrainian children explore Zurich
A video game aims to help refugee Ukrainian children and teens in Zurich discover the city in a familiar setting. The interactive project was launched by the Zurich University of Applied Sciences (ZHAW) together with Blindflug Studios.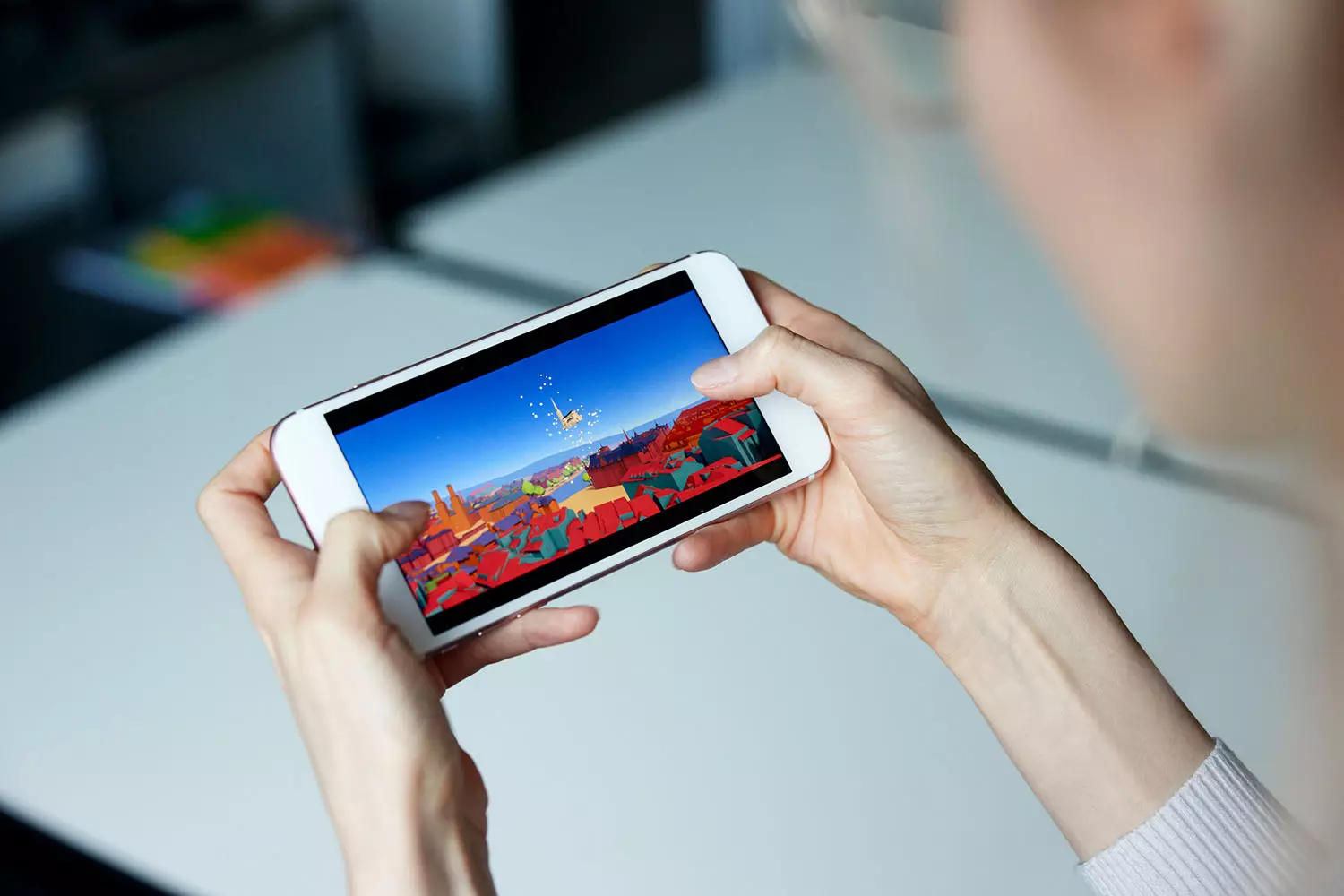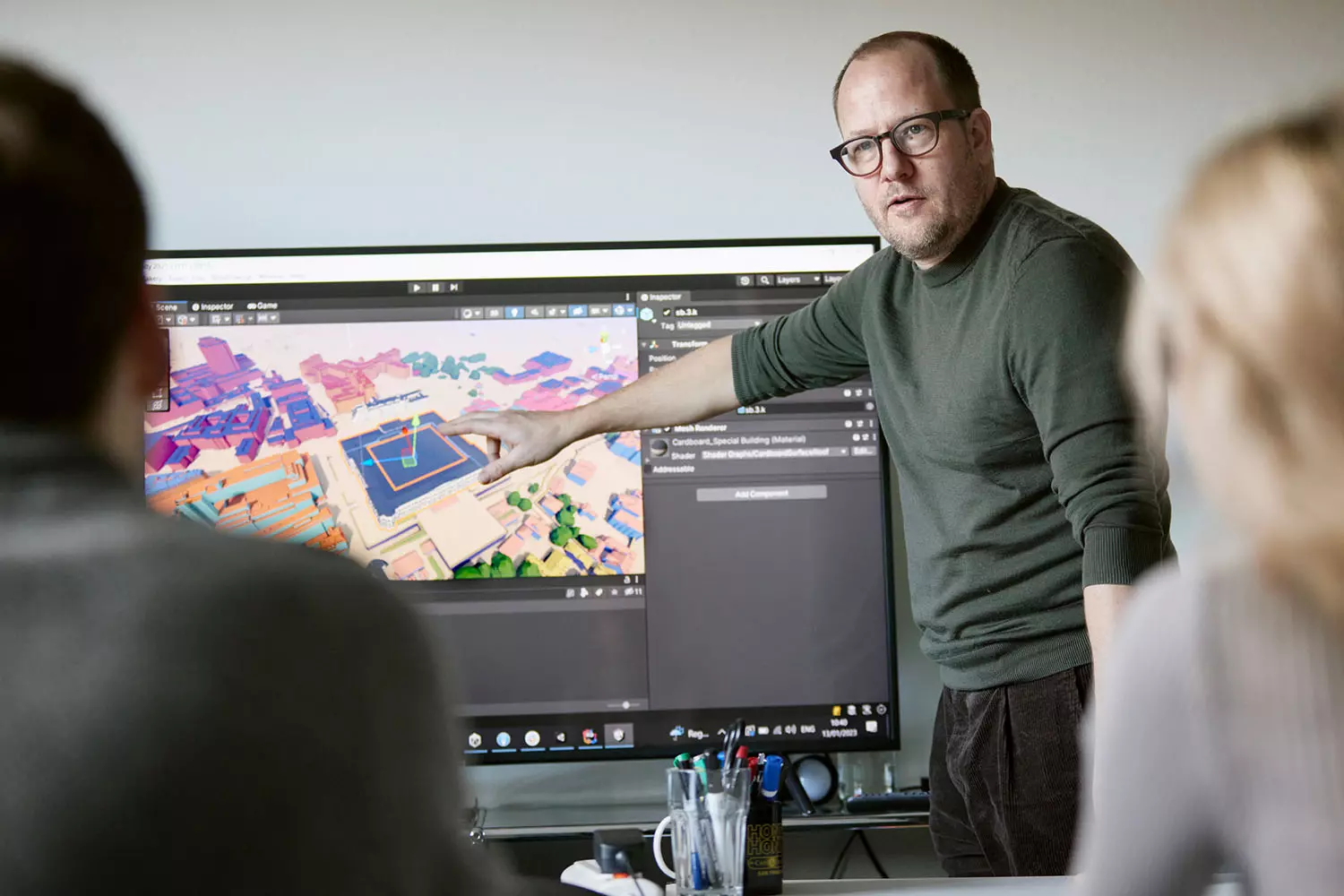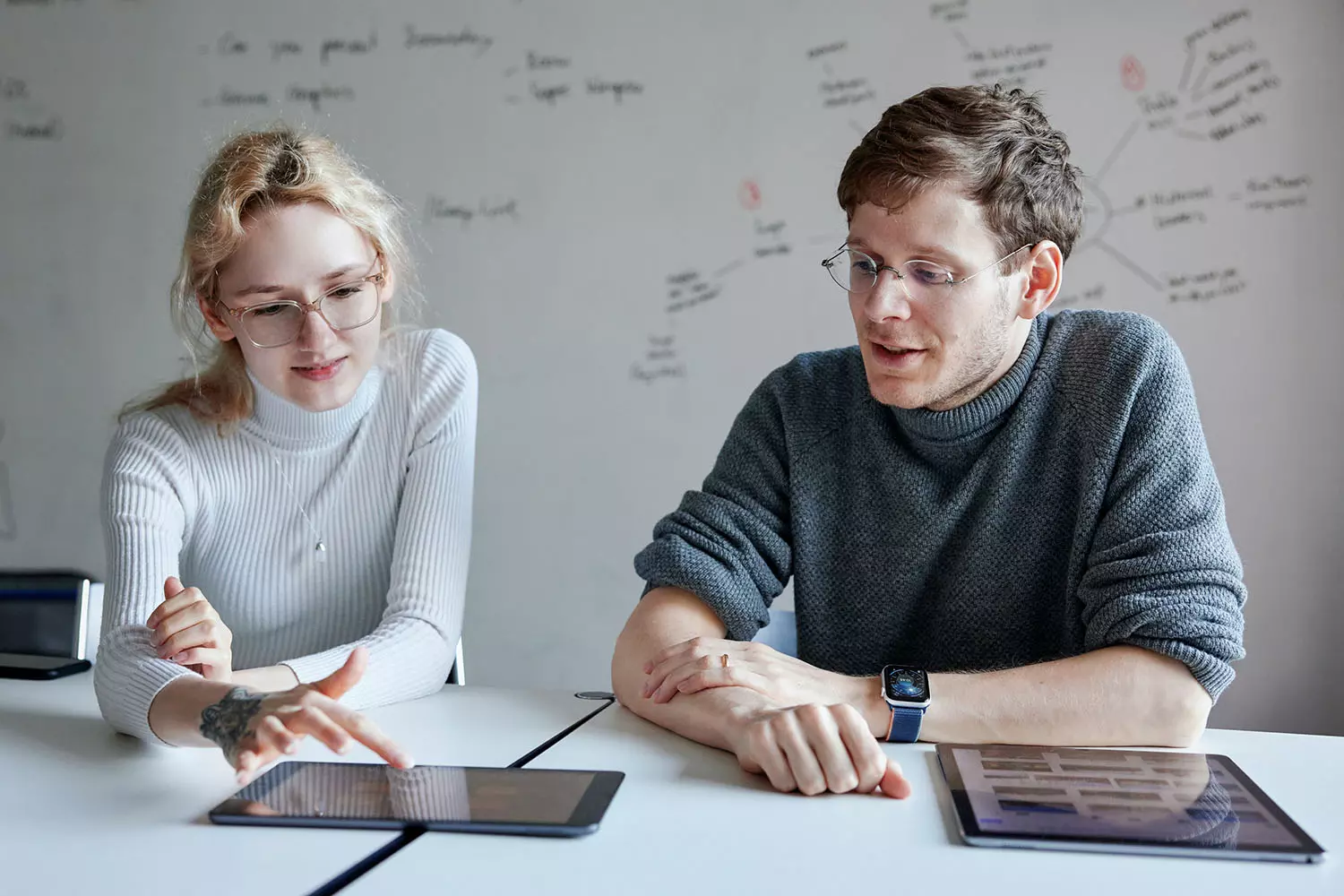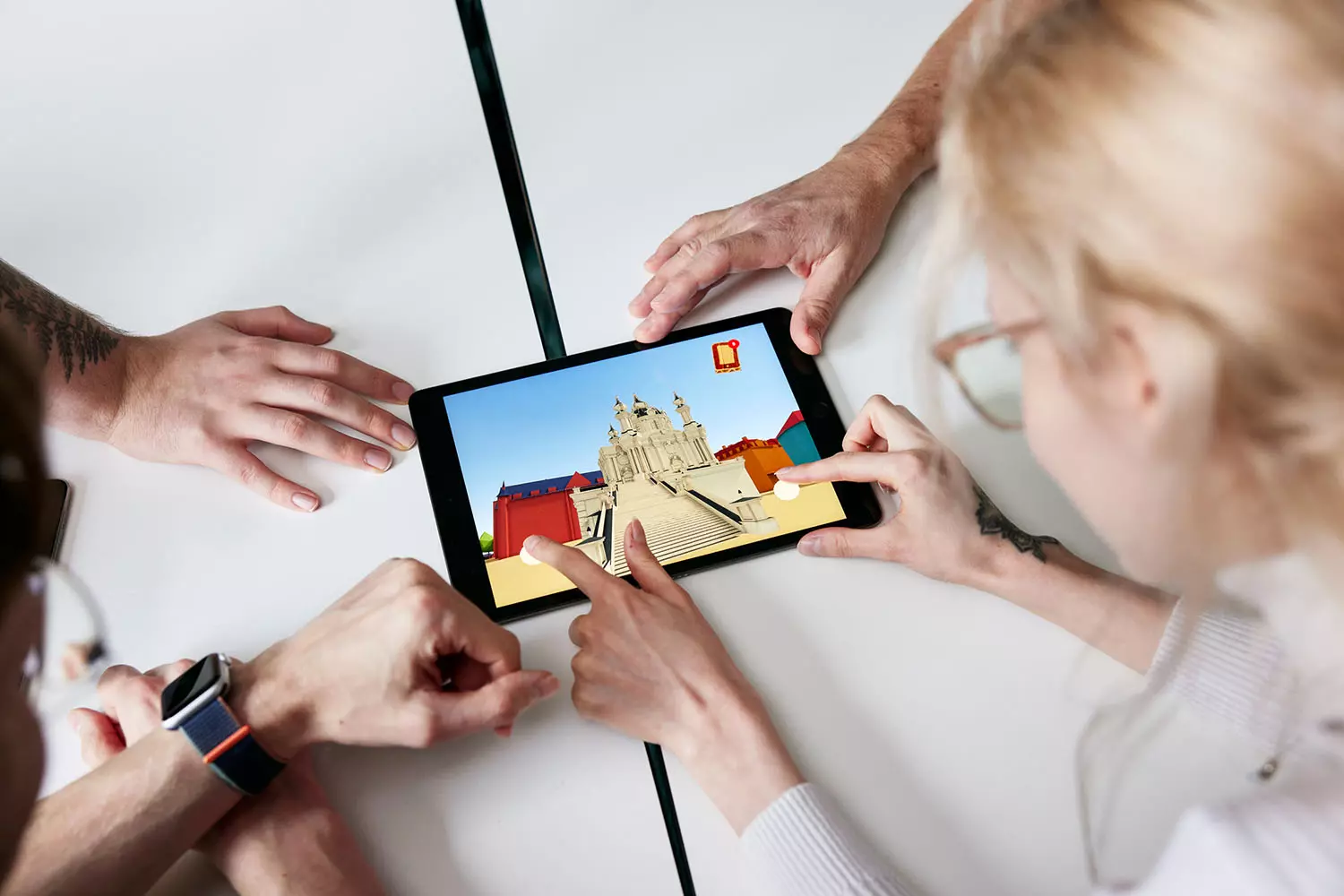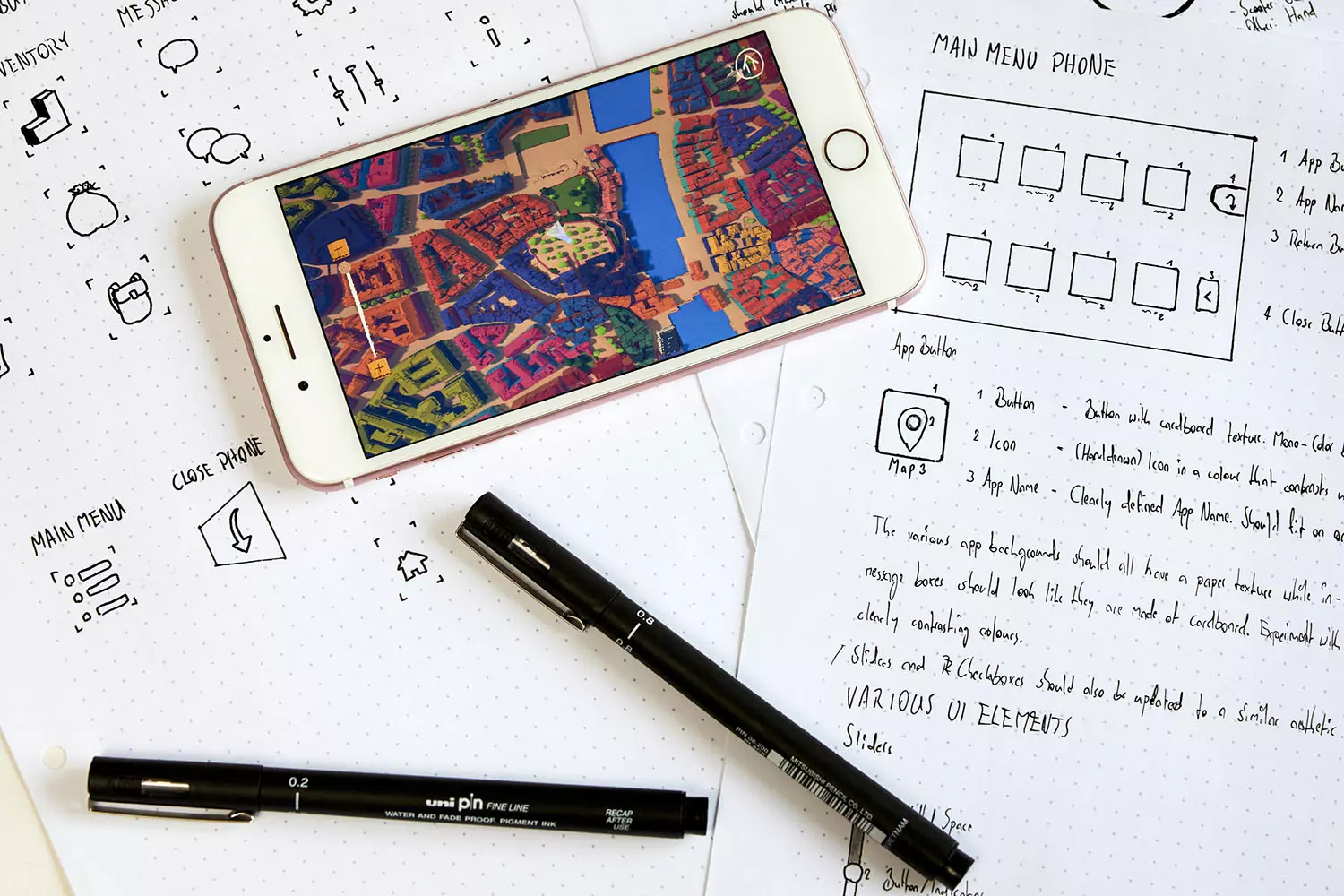 War and destruction mean a sudden loss of familiar things, especially for children. Far from their homeland, Ukrainian children and teens have to find their way around in an often foreign environment. That is why the ZHAW has developed a video game that allows them to familiarise themselves with the city of Zurich and at the same time create a connection to their homeland. "Де я знаходжуся?" is the title of the game in Ukrainian, "Where Am I?" in English. It was funded by the Digitalization Initiative of the Zurich Higher Education Institutions (DIZH) as part of the project call "Dealing with Emergency Situations as Consequences of the War against Ukraine".
Architecture and familiarity
The video game "Where Am I" takes up the architectural culture aspects of fleeing their home country. Not only are buildings in the Ukrainian homeland damaged and destroyed, but the new place is also foreign. By virtually embedding Ukrainian buildings in the city of Zurich, a part of their homeland is integrated into the unknown city. Under the direction of ZHAW researcher Andri Gerber, students built detailed models of famous landmarks from Kyiv and Zurich and inserted them into a colourful 3D version of Zurich's city centre. With the help of the Swiss game developer Blindflug Studios, a mobile game was created in which players can explore Zurich and find the landmarks of both cities.
The game world stretches along the Limmat to the ETH Zurich and the main station, and is explored with the help of a map and a scooter. During the game, some Zurich buildings disappear into thin air during the game and the players have the task to return puzzle pieces scattered around the city to the buildings. At the end of each puzzle, however, it is not the Zurich building that appears, but a landmark from Kyiv such as St. Andrew's Church, Shevchenko University or the Salyut Hotel.
"The game was well received by the Ukrainians involved in the project, but now we are of course interested in the reactions of those affected," says Andri Gerber, co-director of the ZHAW Institute of Constructive Design. "The video game aims to help the Ukrainian children and young people to familiarise themselves with Zurich through play."
Contact
Prof. Dr. Andri Gerber, Institute Director Constructive Design, ZHAW Architecture, Design and Civil Engineering, telephone +4176 349 74 74, e-mail andri.gerber@zhaw.ch
Nuria Massó, Marketing & Communication, Blindflug Studios AG, telephone +4179 840 42 36, e-mail nuria@blindflugstudios.com
JJohanna Seiwald, Content- / Media Manager & Science Writer, telephone +4158 934 6575, e-mail johanna.seiwald@zhaw.ch