Brochure provides tips on the implementation of occupational therapy at a distance
During the COVID-19 pandemic, a study investigated how occupational therapists treated their clients via digital channels. A brochure is now available that shows how this form of therapy can also be continued after the pandemic.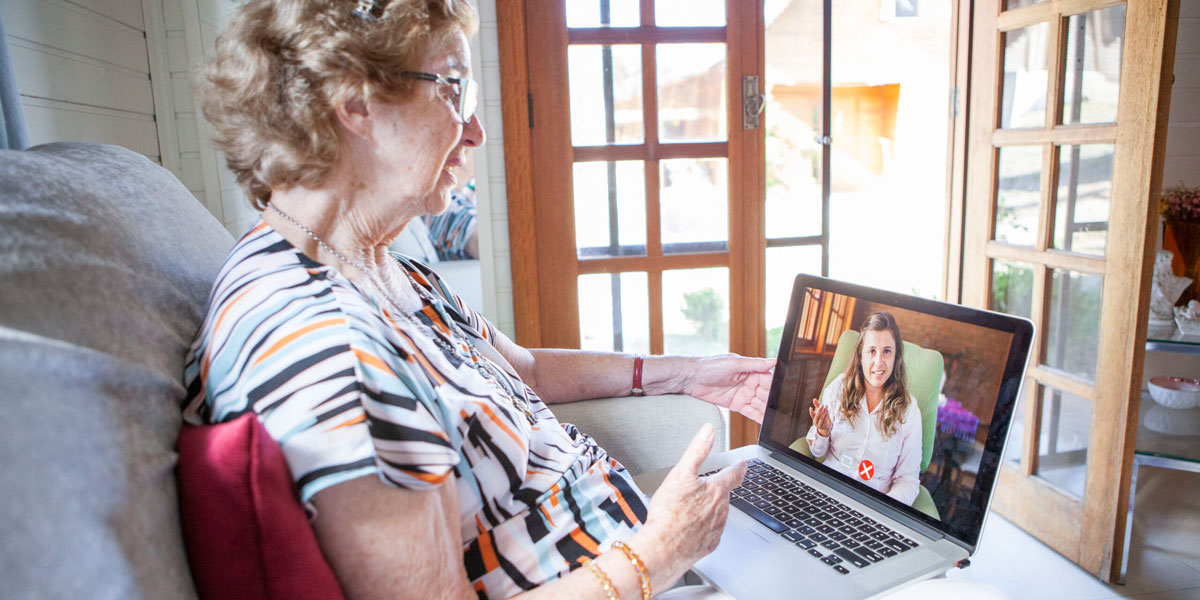 When the lockdown was in force at the start of the coronavirus pandemic, around two-thirds of occupational therapists in Switzerland worked together with their clients with the help of e-mails, chat functions and video calls. However, while technical resources quickly became available, certain questions, including how to bill for the therapeutic services, remained unclear. This is revealed by the study "Resources and barriers of health care at a distance", which was conducted in 2020 by the Occupational Therapy Research Unit together with the Research Unit of the ZHAW Institute of Midwifery.
The knowledge gaps relating to the implementation of therapy at a distance led to an Innosuisse-financed follow-up project in 2021. Together with the Swiss Association of Occupational Therapists (EVS), the Occupational Therapy Research Unit has penned a digital brochure that aims to support occupational therapists in using digital channels when providing their services. The brochure, which comprises two parts, is available on the EVS website.
The first part of the brochure revolves around "practical considerations". Here, the researchers compiled information relating to the indication, evidence and practical implementation of therapy at a distance and added numerous other sources and examples.
The second part of the brochure addresses the general legal conditions, for example with respect to data protection and billing options. While the latter have changed repeatedly during the course of the pandemic, the situation has now been clarified: Since the start of 2022, it has been possible, under certain conditions, to bill for treatment provided at a distance via disability, accident and military insurance, with this remaining the case until the end of 2023. These conditions are specified by the MTK occupational therapy tariff structure mentioned in the brochure (table 338). Since the end of March 2022, however, it has no longer been possible to bill for occupational therapy services provided at a distance in cases covered by health insurance.
Even though the ZHAW and EVS brochure answers many questions, the document makes reference to the fact that developments in the area of therapy at a distance are by no means finished and important research questions remain unanswered. It is pleasing, however, that thanks to the quick action taken by EVS, practising occupational therapists and researchers, the field of occupational therapy is the first non-medical profession to be able to bill for treatments provided at a distance via disability, accident and military insurance – even if only temporarily for the time being.