Smart Parking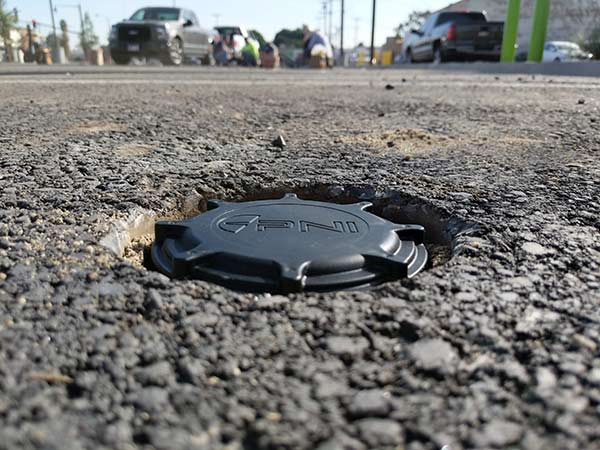 Function: Sensors use light, magnetic, infrared or ultrasonic detectors to determine the occupancy of parking spaces. The data is usually forwarded to a cloud via LPWAN via a gateway. Parking space seekers can then use an app to determine available parking spaces. Payment is made in real time directly via the smartphone. In the case of large parking areas, parking area monitoring is applied using cameras, whereby even a single camera can cover large areas. This leads to low purchase and operating costs. The images are analysed by image recognition software and free parking spaces are continuously determined. The software synchronises its data on the occupancy of parking spaces with the parking meters and can thus quickly determine whether a parking space has not been paid for or the paid parking time has been exceeded.
Advantages: Significant reduction of search traffic, no need to collect small change from parking meters, reliable data collection on the use of parking spaces. Increased efficiency for control officers.
Disadvantages: During snowfall, the function of sensors installed on the ground can be impaired and damaged by snow clearance operations.
Examples: Zug, St. Gallen, Vevey
Technology provider: IEM SA; ADEC, Parquery AG