Innovation network/platform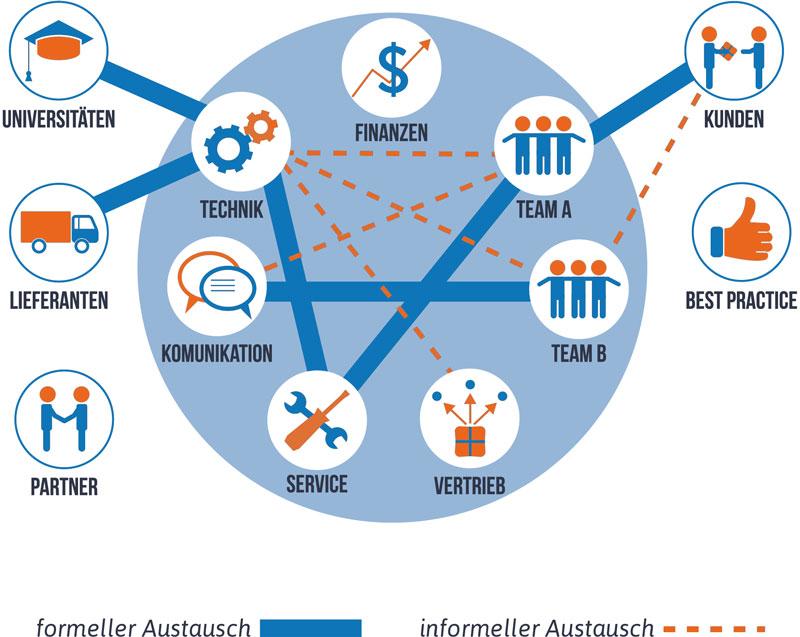 Role: Grouping of several participants in order to achieve certain goals through cooperation. Innovation networks/platforms are alliances of different companies, private individuals, foundations, associations, institutions or even cities that benefit from each other through the exchange of experience, information and competence.
Advantages:
Distribution of the costs of innovation processes among several companies, thus reducing the financial risk for a single company

Faster implementation of projects through good networking

More complex projects can be implemented with less effort due to the increased technical, factual and financial competence and an improved flow of information within the network

Competitive advantages through knowledge transfer Network of stakeholders with know-how in various areas
Disadvantages: The more stakeholders in the innovation network want to represent their interests, the more difficult it becomes to reach joint decisions.
Examples: Smart City Hub Switzerland, SmartCity Alliance, CityZen