MSc degree programme at the Institute of Mechatronic Systems (IMS)
Which sensors and algorithms are used to make a drone fly home autonomously? How can I develop the drive train of an electric car, or how can I optimise the bottling plants of a beverage manufacturer? We provide you with the answers!
Mechatronics and Automation
The Mechatronics and Automation profile is important for all of the institute's focus areas. From the development of industrial production processes and their networking within the area of Industry 4.0 to the integration of image-based sensor technology for the navigation of autonomous robots and drones, specialist expertise from the fields of industrial automation, robotics, mechanical construction, communication technology and embedded systems, as well as dynamic systems and control, is needed.
Further information on the MSE in Mechatronics and Automation
The Electrical Engineering profile covers a very wide range of topics in its projects. Power electronics and drive engineering, signal processing and communication systems, as well as measurement and control technology, are always of central importance in our research projects.
According to various studies, almost 50% of electrical energy worldwide is used to operate motors. In the Energy and Environment profile, we develop and research new technologies and concepts to improve the energy efficiency of drive systems. We focus here on the development of power electronics and motors, as well as the control of specific applications.
An increasing number of people with restricted mobility or body functions will, in future, be supported by mechatronic systems. Exoskeletons, particularly in rehabilitation, have now become fairly standard. In the Medical Engineering profile, we conduct research at the interface between people and robots, and we use our expertise from the fields of mechanics, sensor technology, drive engineering and embedded systems in our applied projects.
In the module browser, you can find the central modules (context modules [CMs], extended fundamental theoretical principles [FTPs] and technical scientific specialisation modules [TSMs]). The Institute of Mechatronic Systems also offers the following decentralised specialisation modules:
Information events and application
Study Application
Information events
Here are a few examples of current or recent MSc theses at the IMS:
Path-planning algorithm and trajectory-tracking control system for a 2D mobile robot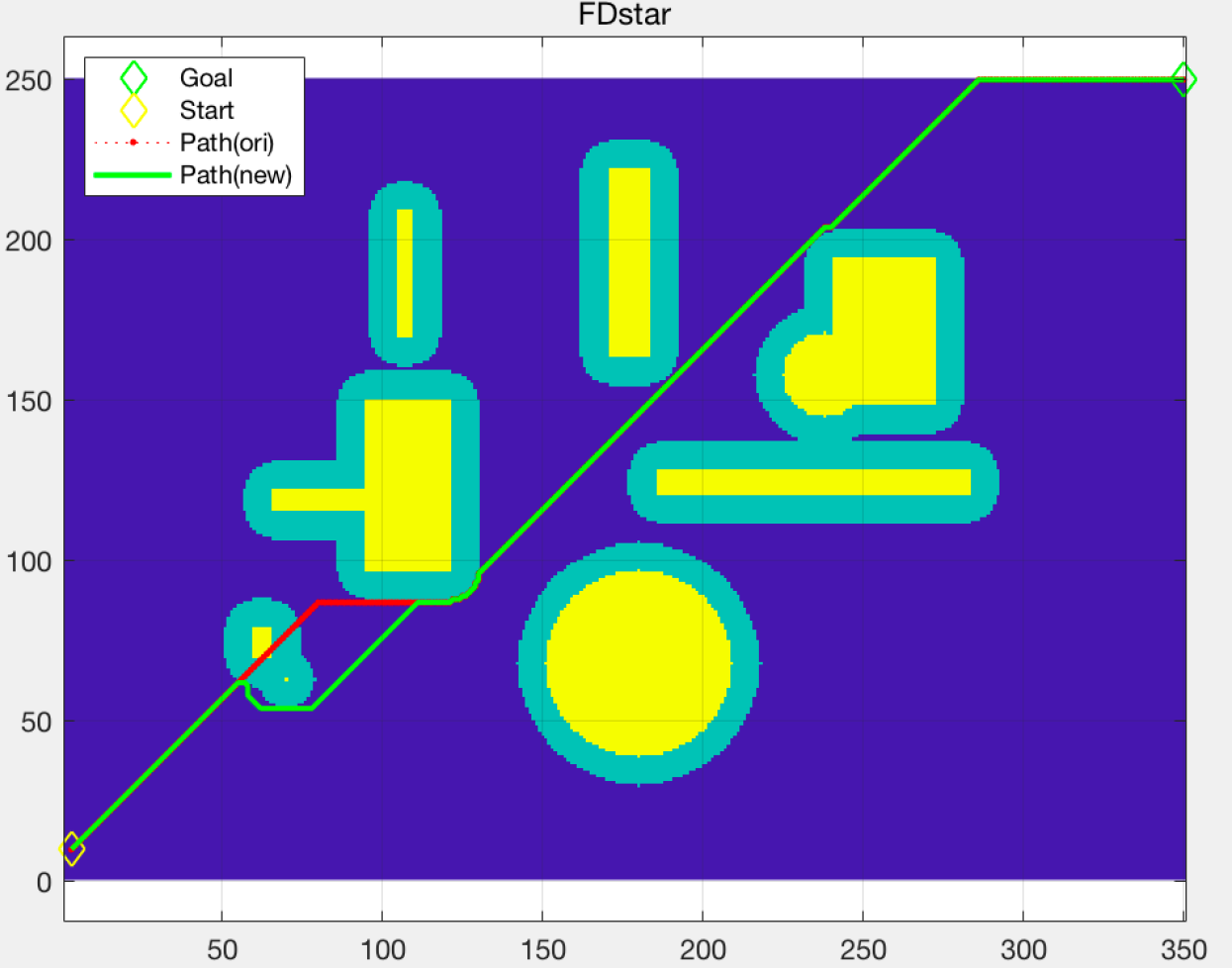 Mobile robots are used for very different applications. Important elements of their use include the autonomous recognition of their surroundings and autonomous navigation. On the basis of a map of the environment and the relative pose of a differentially driven robot, robust path planning and a trajectory-tracking control system are to be developed which autonomously manoeuvre the robot to its desired location with as low a computational intensity as possible.
In textile weaving machines, the tension of the weaving thread has significant influence on good textile quality. The thread brake must ensure the desired thread tension. Commercial thread brakes have to be adjusted manually; if the thread tension drifts for various reasons and thus negatively influences the quality of the textile, this must be detected in good time and rectified by correcting the brake setting. This MSc thesis aims to develop an autonomous brake that recognises any drift in the thread tension in good time and automatically adjusts the tension deviations itself.
Implementation of an Industry 4.0 administration shell for robots in accordance with the RAMI 4.0 specification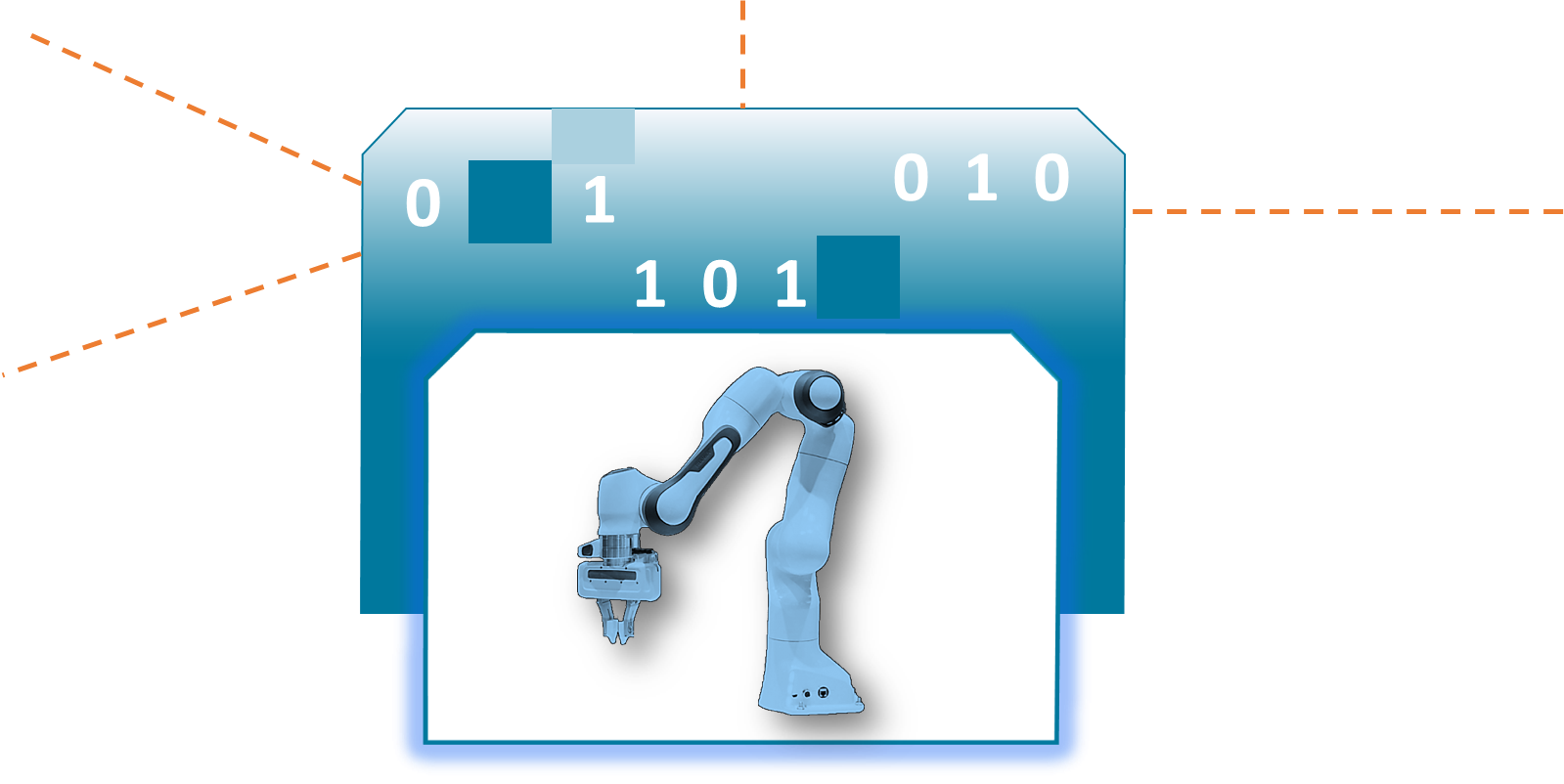 In the area of Industry 4.0, the Asset Administration Shell (AAS) plays a key role in the implementation of the RAMI 4.0 reference architecture model (DIN SPEC 91354). In this MSc thesis, an AAS is to be implemented for a Panda industrial robot from Franka Emika. This robot is an important part of an Industry 4.0 demonstrator that is currently being built at the IMS. On the basis of an open asset administration shell from RWTH Aachen University, Germany, an initial version of an AAS is to be implemented and tested against the requirements of the demonstrator. It will then to be generalised, in a second step, for other applications in the area of Industry 4.0.