Expertise
As an important research institute in mechatronics, the Institute of Mechatronic Systems is committed to maintaining our staffs' level of knowledge at the state of the art and to addressing the current challenges found in the real industrial world. For this reason we seek to cooperate with industrial partners and research institutes from all over Europe our emphasis is on target-oriented projects and applied research.
In all projects, IMS keeps in mind a solid scientific basis on one hand and the customer's requirements for robust, solutions suitable for industrial applications on the other. This is the only way to do research in such a dynamic environment as mechatronics.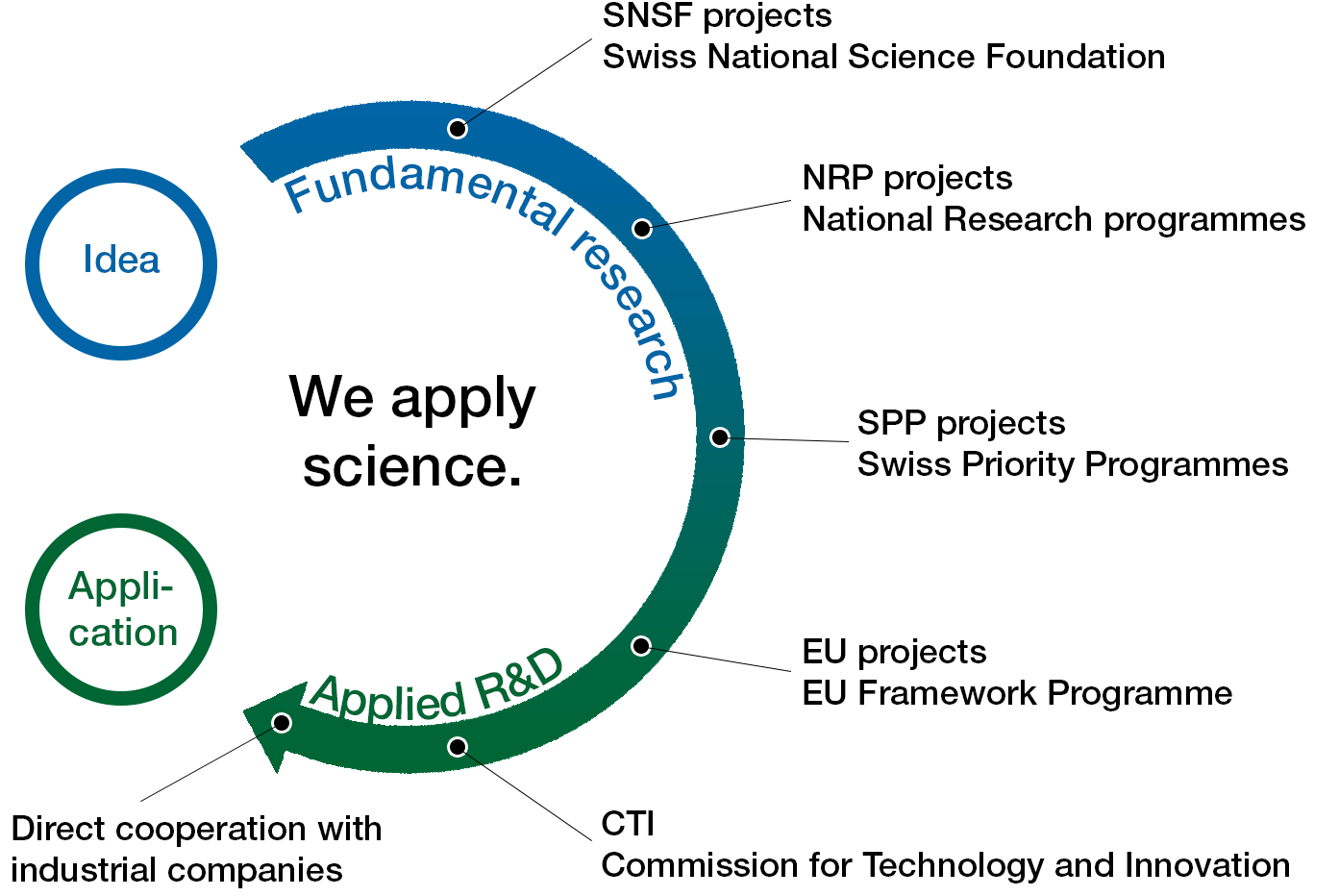 Thanks to wide-ranging and highly specialised know-how, sound national and international networks and long-standing experience in cooperation with industry and universities, the Institute of Mechatronic Systems is a competent and reliable partner when planning, acquiring and undertaking research and development projects.
IMS can carry out either complete projects or support you in your own research and development. For all IMS projects, great emphasis is put on applicable and efficient solutions.
During the over ten years of its existence, IMS has been able to build a solid knowledge base about different types and modalities of projects. As a result, you can benefit from the standardized and efficient processes that we have developed, particularly in the following areas:
Students' projects / Bachelor theses

Master projects

KTI Projects

EU projectsEureka / Eurostars Projects

SNF-Projects