Winterthur Institute of Health Economics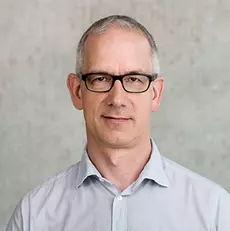 «Finding your way through the Swiss public health care jungle can be difficult. Our research and consulting services in addition to the degree programs and continuing education programs we offer can help experts and organizations to orient themselves and act effectively in this difficult environment.»
Prof. Dr. Simon Wieser, Head of Institute of Health Economics
The Winterthur Institute of Health Economics is a center of competence for economic and business administration issues in the field of health care. The activities of the institute are Health Technology Assessment (HTA), health economic evaluation, health service research, patient classification systems, health policy, strategy and process optimization, market analysis, and integrated care.
Health care is booming and at the same time driving demographic and technological developments. Rising costs and how to finance them are ongoing issues. At every level, there are questions concerning the efficient use of resources. The demands placed on professionals in this complex system are constantly increasing. In our continuing education programs, specialists share their experience and knowledge from many projects and from applied research.
The Winterthur Institute of Health Economics (WIG) supports various public and private stakeholders in the health care sector, in particular through innovative projects and expert studies on current health economic issues but also through strategic and operational consulting projects. This promotes the transfer of knowledge between science and practice. At the same time, findings generated by research and consulting activities are harnessed to enhance the content of degree programs and continuing education courses.