CAS Foreign Affairs and Applied Diplomacy
Apply
At a glance
Certificate of Advanced Studies ZHAW in Foreign Affairs and Applied Diplomacy (12 ECTS)
The price includes course material and networking events during the excursions, incl. accommodation costs in Brussels (3 nights) and Geneva (1 night).
Not included are any accommodation costs in Bern and individual travel costs to and from all excursions
By registration 4 months before course start (23.10.2023), we offer a reduced participation fee of CHF 6'900.00.
ZHAW School of Management and Law / Campus St.-Georgen-Platz, 8401 Winterthur

External: erne, Brussels, Geneva nd Zurich as well as selectively digitally
German, English
Participants are expected to be proficient in both languages (oral & written communication).
Target audience
This CAS is aimed at individuals who work, or would like to work, in foreign relations and related fields. Participants hold, or are planning to hold, positions in public administration and politics (cities/communes, cantonal and federal government), e.g., public affairs officers or representatives of trade and industry associations and NGOs.
Objectives
The program focuses on theoretical and practical knowledge needed to operate effectively and convincingly in a globalized environment.

Theoretical elements include fundamental structures, institutions, and functional mechanisms of key actors involved in international relations, which are explained and discussed. The program also includes analysis of Swiss foreign policy.

Participants acquire practical skills by taking part in simulated negotiations, interactive workshops conducted by experts, and networking events.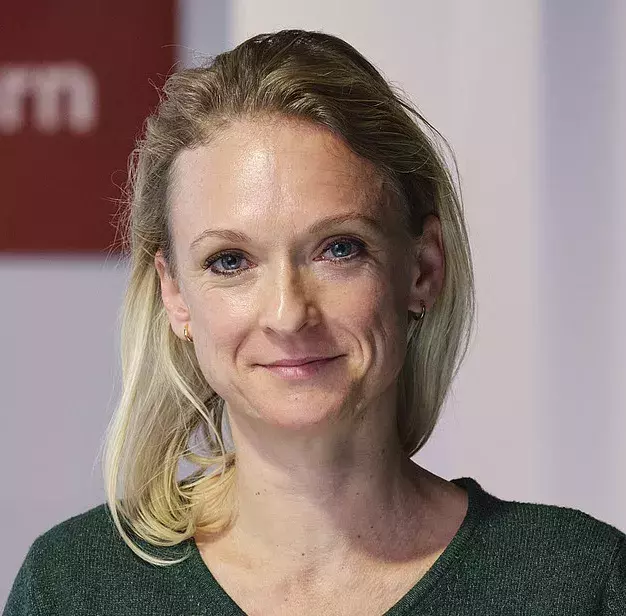 "The CAS has enabled me to better understand international contexts and conflicts."
Christina Gräni, PR Officer Powercoders (Alumna 2018)
Content
The curriculum of the CAS in Foreign Affairs & Applied Diplomacy recognizes these new developments in the interdisciplinary scope of international relations at the intersection of business, law, politics, and history.
When the part-time program was launched in 2012, 'Neue Zürcher Zeitung' described it, rather aptly, as "international relations for practitioners". It reflects the diverse, practically oriented curriculum of this course of study. Workshops with business partners and excursions to Bern, Brussels, and Geneva provide ample opportunity for direct interaction with experts.
A review of the CAS Foreign Affairs & Applied Diplomacy is available here: trip to Brussels 2019, virtual visit to Bern 2021 and Graduation ceremony 2021.
The CAS Foreign Affairs & Applied Diplomacy is part of the DAS Applied Diplomacy and can be credited to it.
Methodology
The CAS in Foreign Affairs & Applied Diplomacy is methodologically diverse. Methods of instruction include lectures and presentations, exercises, study of genuine cases, e-learning, and simulation tasks. Another major focus is on discussing and analyzing world events and their key actors.
Assessment
Module 1 concludes with a practical exam (presentation)
Module 2 with a written assignment (policy brief)
More details about the implementation
Part-time course of study
Fridays and Saturdays, 8.45 am to 4.45 pm
Exceptions:
Excursion to Brussels, Thursday to Saturday (3 days). Recommended arrival: Wednesday evening

Excursion to Geneva: start on Thursday afternoon
Languages of instruction are German and English.
Participants are expected to be proficient in both languages (oral & written communication).
"The CAS has earned the slogan "International Relations for Practitioners" (NZZ) because the structure allows a lot of learning by doing. I was able to build up a wonderful network during the course at the various venues."
Maria Multani, Schweizer Luftwaffe / Participant CAS Foreign Affairs & Applied Diplomacy 2018
Provider
Department International Business
International Management Institute
Instructors
Offered in cooperation with
Admission requirements
Admission requirements for applicants with a university degree:
Admission to the CAS program requires:
A degree (diploma, licentiate, Bachelor's or Master's degree) from a state-recognized university or one of the predecessor schools.

At least two years of professional experience at the time of enrollment.
Admission requirements for professionals without a university degree:
Admission to the CAS program requires:
Final diploma for an educational program at a college of higher education and training or federal training examination (federal diploma). In exceptional cases, applicants may be admitted if their suitability for participation can be otherwise proven.

At least four years of professional experience at the time of application and completion of basic vocational training.
Admission interview:
The Head of Program reserves the right to ask for references and invite applicants to an interview.
Decision on admission:
Admissions are decided on by the Head of Program
Creditability
Der CAS Foreign Affairs and Applied Diplomacy can, for example, be credited as part of the MAS Communication Management and Leadership.
Information for applicants
Applications are considered in the order in which they are received.
Please also send the following documents for the admission check with your electronic application
(Note: You can upload the documents directly with the application):
Curriculum vitae

Copies of certificates

Copies of education and training

Letter of motivation (you can send us this either in the form itself or in a short letter)
General terms and conditions
| Start | Application deadline | Registration link |
| --- | --- | --- |
| 23.02.2024 | 17.12.2023 | Application |
Downloads
Brochure