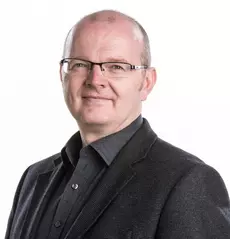 «Designing sustainable solutions for energy systems of the future requires combining expertise from thermal and electric energy engineering. We do this at IEFE.»
Institute of Energy Systems and Fluid Engineering (IEFE)
Researchers at the Institute of Energy Systems and Fluid Engineering (IEFE) along with partners in science and industry make important contributions in the fields of thermal and electrical energy systems and renewable energies with respect to energy-efficient systems, procedures, processes and systems. We provide expertise in three strategic core areas of research:
Our three core areas are split into the following Technical Units:
We are continuously advancing our expertise in these areas in the interest of designing more efficient energy systems and strategic utilisation of renewable energy. Interaction between our core areas enables IEFE to consider problems presented by industrial partners from various technical perspectives to then develop innovative and efficient solutions. IEFE is able to gain and convey know-how in close collaboration with its partners using well equipped laboratories in line with student work or direct orders.
We will gladly aid you with new and improved products, utilising our experience in applied research and development and our modern infrastructure. Please feel free to contact our team with any queries.
The bachelor programme at the Institute of Energy Systems and Fluid Engineering (IEFE) focuses on students enrolled in the Mechanical Engineering and Energy and Environmental Engineering programmes who are taking courses in thermodynamics, fluid dynamics, energy engineering, numerical flow calculation, combustion engines and process engineering.
The interdisciplinary bearing of fluid mechanics and thermodynamics becomes apparent when students enrolled in other ZHAW degree programmes are instructed at the Institute of Energy Systems and Fluid Engineering (IEFE). Our lecturers teach various follow-up projects in a variety of degree programmes through interdisciplinary classes.
In our well equipped machine laboratory our students put their theoretical knowledge to the test, expanding it through practical experience.
Teachings at the IEFE in the bachelor's degree programmes:
Students from the above-mentioned degree programmes can write their Bachelor's thesis at IEFE. Here you can find an overview of all bachelor theses written at our institute in 2021.
Since 5 September 2019, the IEFE has an officially recognised testing laboratory for testing energy systems and refrigeration technologies, certified by the Swiss Accreditation Service SAS. The Energy Systems and Refrigeration research group has structured its working methods in accordance with international standards, drawn up binding work instructions and guidelines for dealing with measurement uncertainties and the correct use of test equipment. Employees receive regular training and continuing education. All these measures serve to confirm the quality of our work as traceable, accurate and structured.