IEFE supports the development of a heat pump powered by natural refrigerant
As part of an Innosuisse project, HEIM AG has developed a particularly sustainable brine-to-water heat pump with the support of the ZHAW Institute of Energy Systems and Fluid Engineering IEFE. The prototype created by HEIM AG was put through its paces on the test bench by IEFE and additionally optimised. In addition, the institute created simulation models so that the heat pump and all other components in the building could be matched to each other.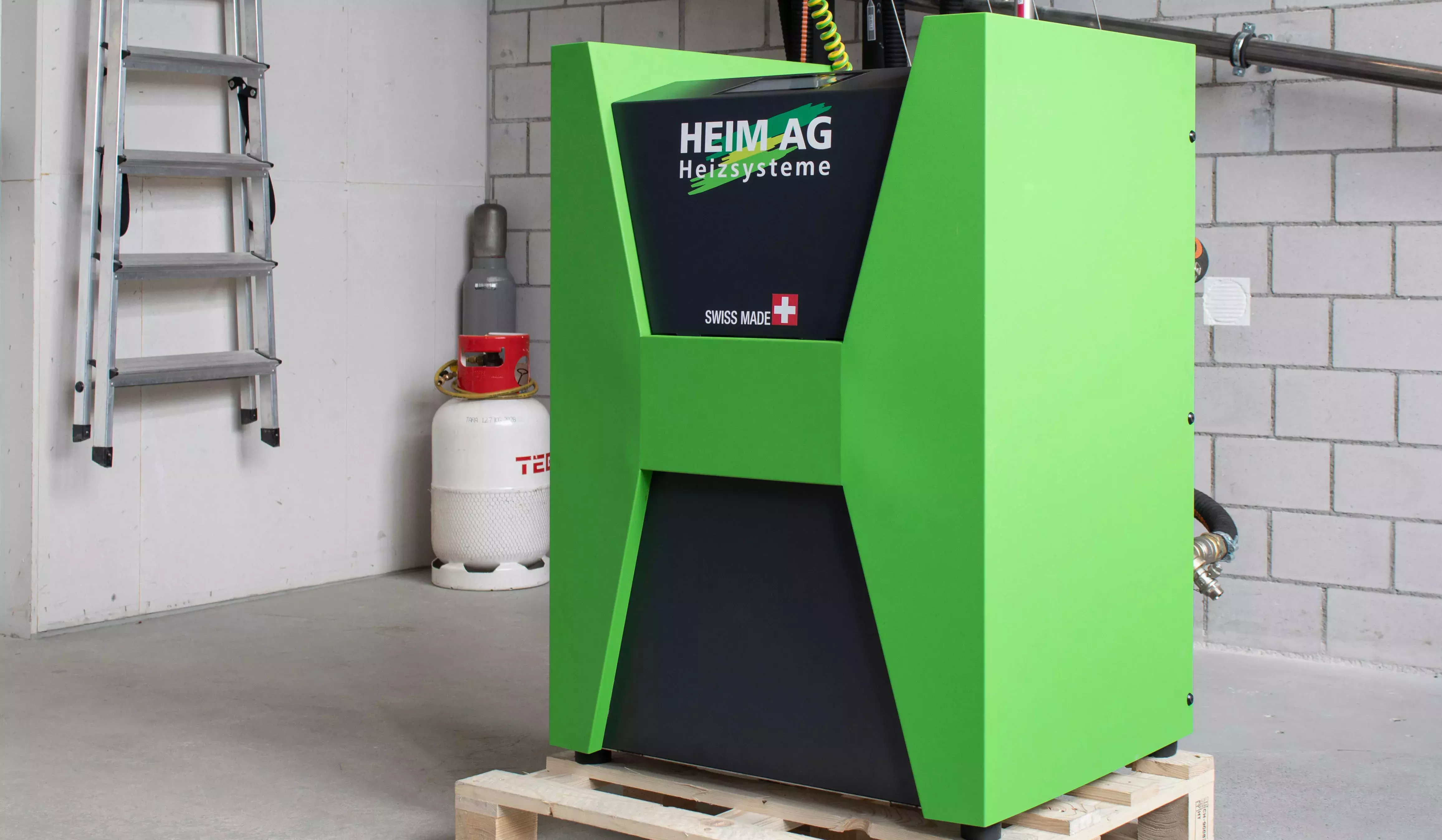 HEIM AG's new heat pump series has been on the market since the end of June 2022. Designed and produced in Switzerland, it can now be used for single and multi-family homes as well as commercial and industrial buildings. The refrigerant R-290 used is particularly sustainable and forward-looking due to its excellent thermodynamic properties and low greenhouse potential. The Refrigeration Research Group, led by Prof. Frank Tillenkamp, had the opportunity to support HEIM AG in the development of their new generation of heat pumps. The ZHAW team involved project leader Christian Stahel, Shehu Besetar, Silvan Steiger and Cyril Allenspach.
In a first step, the prototype of the future heat pump was produced under the supervision of HEIM AG. The task was to find a suitable combination of components that would have the highest possible seasonal efficiency. In doing so, IEFE was able to compare different concepts by means of cycle simulations. This was a great challenge, especially due to the poor availability of compressors.
In the next step, IEFE examined the prototype of the heat pump on the test bench of HEIM AG. Under the supervision of the ZHAW, a test procedure was defined to determine the seasonal efficiency of the heat pump and to identify further weak points. On the one hand, it could be shown that the heat pump can achieve the ambitious goals regarding its efficiency, and at the same time, important findings were gained for the control of the future system.
Finally, the IEFE investigated the seasonal behaviour of the heat pump in buildings with the help of energetic overall system simulations. These simulations take into account both location-dependent weather data and typical user consumption profiles. Based on the simulations, available heat sources can be easily compared in terms of energy. In addition, the storage and battery sizes as well as the number of installed PV modules can be appropriately matched. Depending on the needs of the customer, the self-consumption of the system or its life cycle costs can be optimised.
"For us as a university of applied sciences, it is incredibly exciting to support Swiss SMEs in developing the technology they need for the energy transition."
Christian Stahel, Project Manager
The ZHAW Institute of Energy Systems and Fluid Engineering would like to express its sincere thanks for the collaboration with HEIM AG.
We would like to thank the Swiss Agency for Innovation Promotion Innosuisse for supporting this project.