Living and flatting in Zurich
With its unique location by Lake Zurich, the Alps on the horizon, and its urban and cultural diversity, Zurich is one of the world's most popular cities.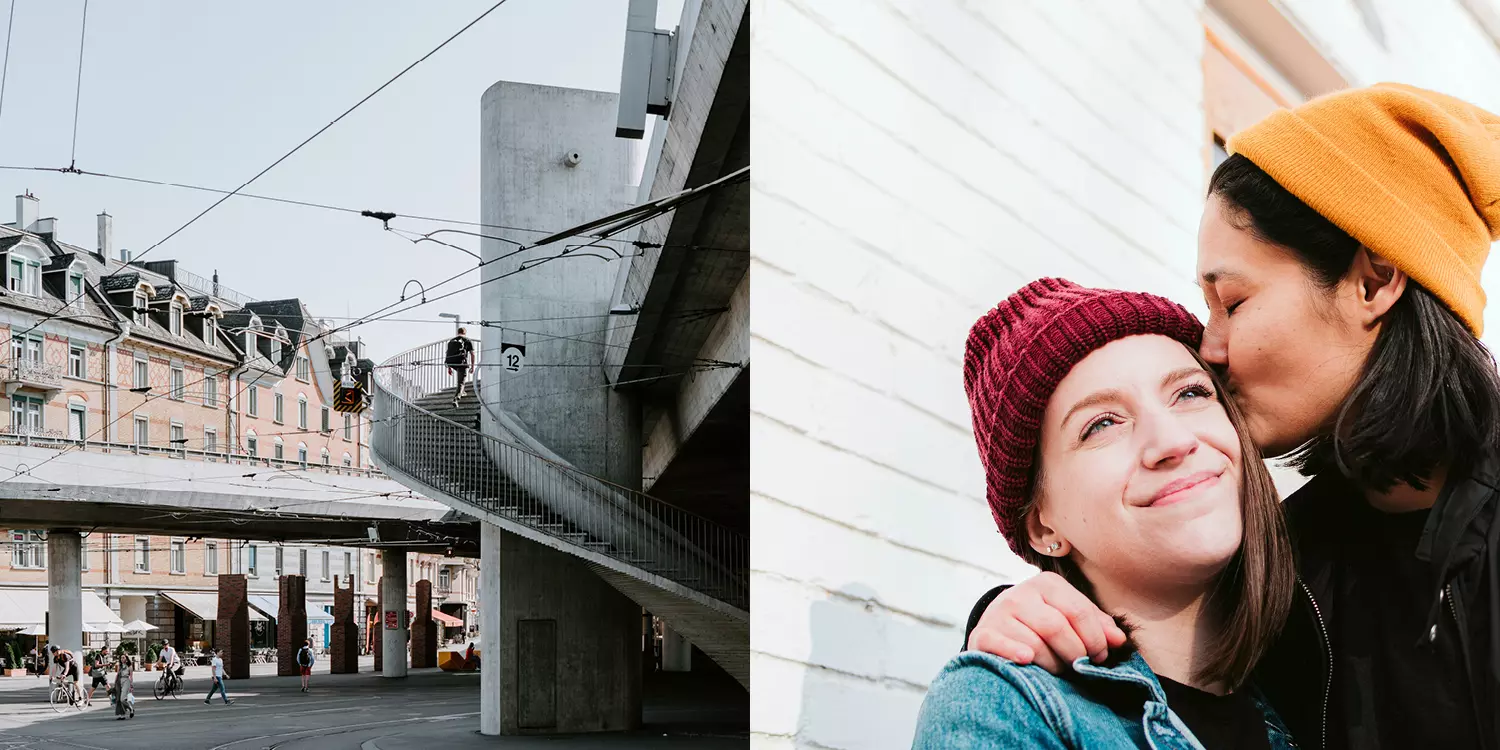 Around 400,000 people from over 160 countries live here, in Switzerland's largest city. The ZHAW School of Social Work's rooms are on the Toni site, a new modern university campus in Zurich West. The former Toni dairy facility building is now a centre of education, science, art and culture – an attractive location with international appeal.
Zurich is popular. It is correspondingly difficult to find cheap flats or rooms. Most students in Zurich live in shared apartments or in one of the student residences. It is up to the guest students to find suitable accommodation at an early stage. The WOKO (Student Housing Association) has a wide range of inexpensive rooms available in the city of Zurich.
More information on the rooms:
Entering the country and registering in Switzerland
People from EU/EFTA states only need a valid passport or national identity card to enter Switzerland. People from other countries must submit an entry request for a third-country national to the Migration Office of the Canton of Zurich. For the residence permit, all students (including EU citizens) must register in person at the residents' registry office responsible for their place of residence within 14 days after arriving in Switzerland.
Health and accident insurance is obligatory in Switzerland. Before leaving home, visiting students should check whether their current insurance cover will suffice during their stay in Switzerland. The students themselves are responsible for all insurance. ZHAW does not accept any liability.
Zurich offers a wide range of cultural and leisure activities, as well as a high quality of life. Accordingly, the cost of living is high. On average, expenses of around CHF 1'500 a month are to be expected.
Visiting students who want to take a side job should contact the Office for Economy and Labour to find out about the process of obtaining a work permit.
Zurich is best explored on foot or by bicycle. For longer distances, it is advisable to use public transport, such as buses, trams, trains or boats. The transport network in the city, as well as in the rest of the canton of Zurich, is very well developed.
More information on the route network and prices: ZVV