Master's degree in social work
This master's degree in social work qualifies graduates for complex tasks in practice and at universities, as well as giving them opportunities for structuring and further development in all occupational fields within the domain of social work.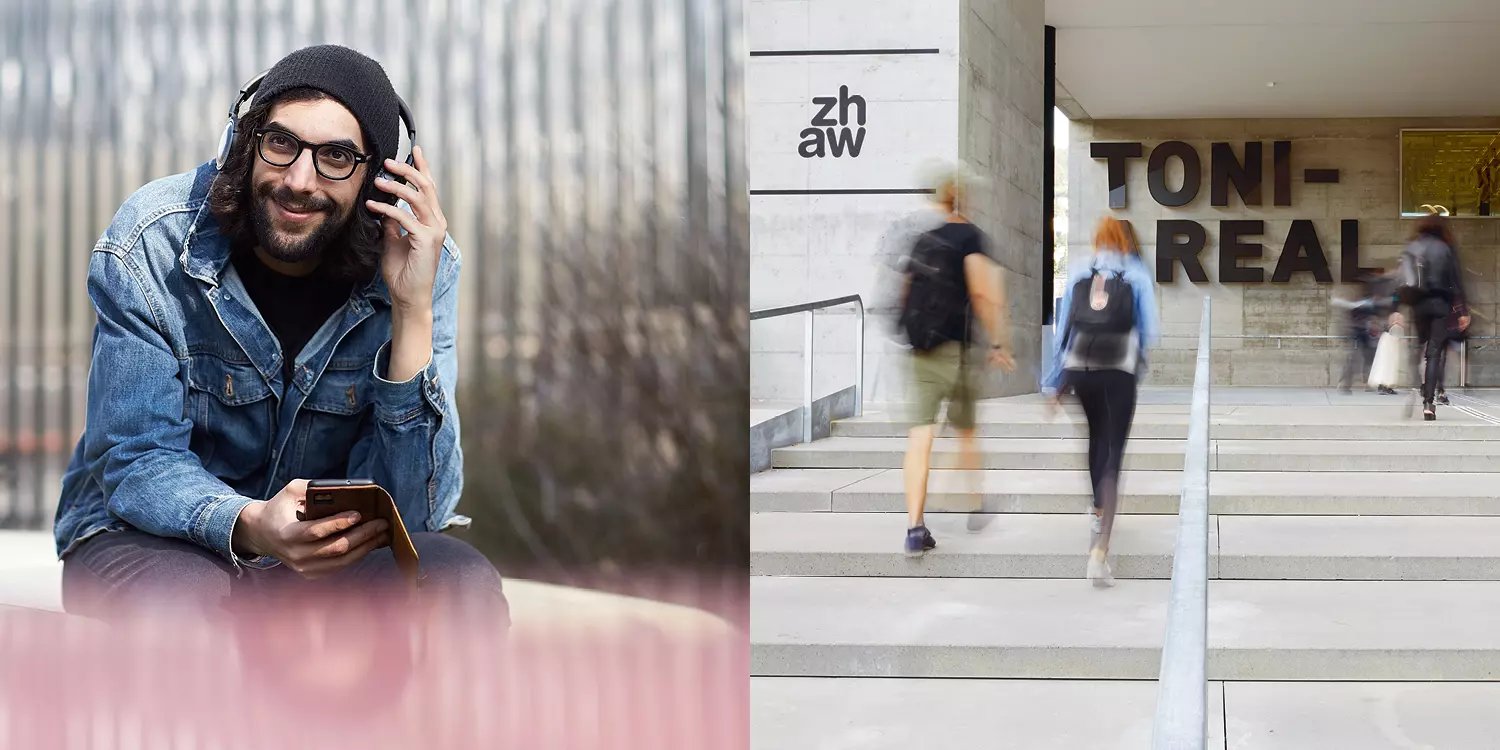 In the context of local and global changes, the master's degree course enables you to take on demanding tasks in social work, and to effectively shape and manage complex processes and projects – also involving interdisciplinary and transdisciplinary collaboration. In cooperation with research and professional practice, you obtain the ability to plan and execute developmental and evaluation projects. You learn to pick up on social issues, as well as to initiate, support and implement innovation.
Specialisation in transitions and interventions
As society changes, it presents new challenges for individuals, for organisations and for social work. That is why this master's degree course focuses on transitions and interventions. Transitions are examined on various levels, e.g. societal changes, developments in social work, institutional shifts and biographical transitions. In addition, the possible effectiveness and limitations of social work are critically discussed in relation to interventions in various fields of activity.
The master's degree course can be started in the spring semester (CW 8) or the autumn semester (CW 38) and completed on a full-time or part-time basis. The individual planning of the curriculum leaves room for family and gainful employment. The lessons to be attended in person mostly take place on Thursdays and Fridays. There are also some lessons on Saturdays. The topic-specific profile building provides relevance to your current work and enables you to refine your profile.
A bachelor's degree in social work, or in a neighbouring discipline, and 1500 hours of practical experience in social work are prerequisites for admission to the master's degree course. German language skills at a C1 level are required, as the majority of the lectures are held in German.
Info event and consulting
In order to learn more about the ZHAW master's degree in social work, or for a consultation on the degree course and study plan, come to one of our info events or make an appointment for a personal meeting.
International courses offered
Students can benefit from various international courses offered. Thanks to cooperation with partner universities in various continents, it is possible to complete a semester abroad and to participate in study trips to Dayton, Ohio (USA) or Bangalore (India).
At a glance
Degree: Master of Science in Social Work UAS Zurich with specialisation in Transitions and Interventions
Workload: 90 ECTS points
Organisational form: Full-time / part-time
Duration: 3 to 4 semesters (full-time) / at least 5 semesters (part-time)
Start of course: CW 8 (spring semester) / CW 38 (autumn semester)
Enrolment deadline: Enrolments are accepted on an ongoing basis
Place of tuition: Campus on the Toni site, Zurich
Language of tuition: German (level C1)
Tuition fee: CHF 720.- per semester, plus additional course-related expenses