Campus on the Toni site
In July 2014, the School of Social Work commenced operations on the Toni site in Zurich West. The move to this modern university campus marks the beginning of a new era.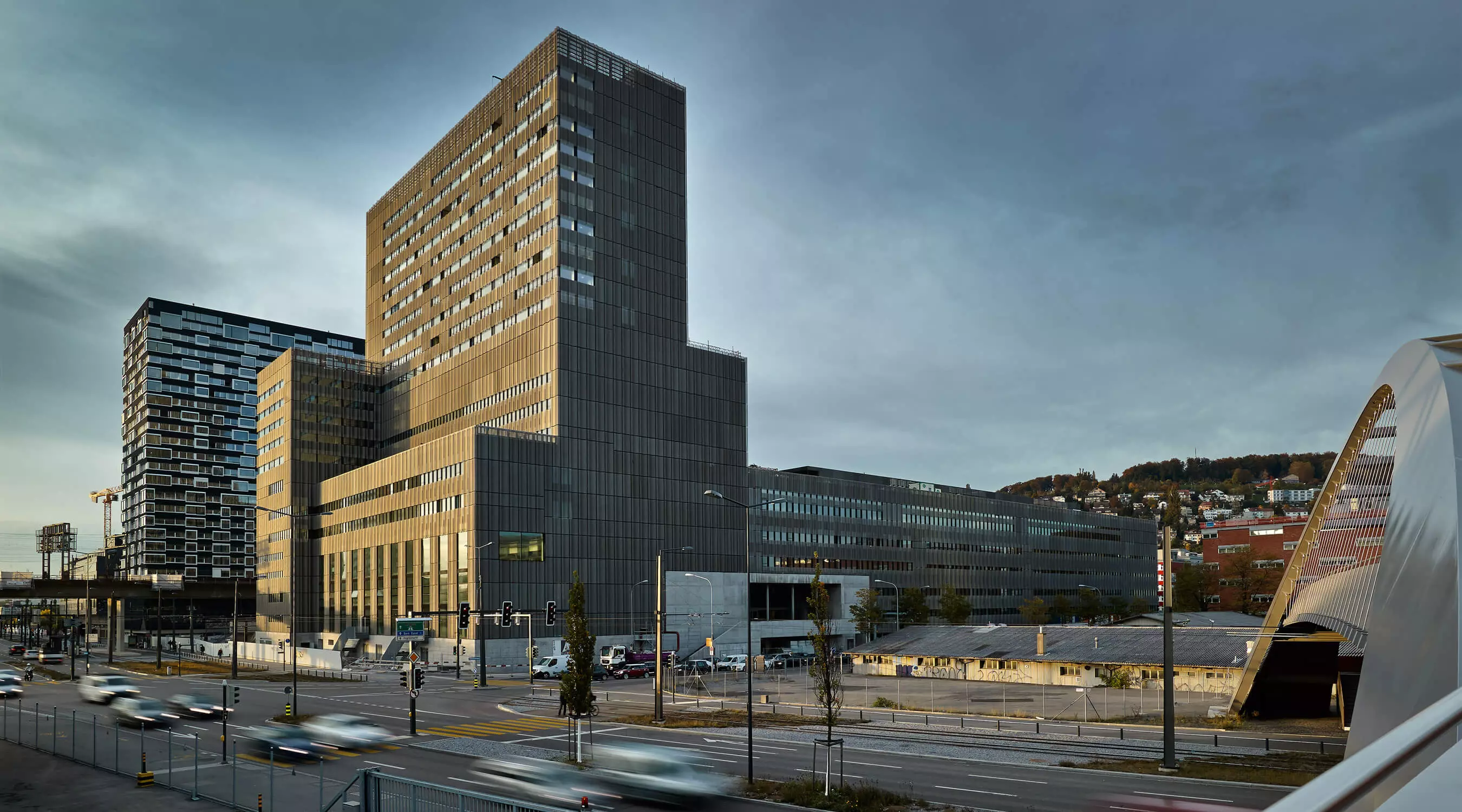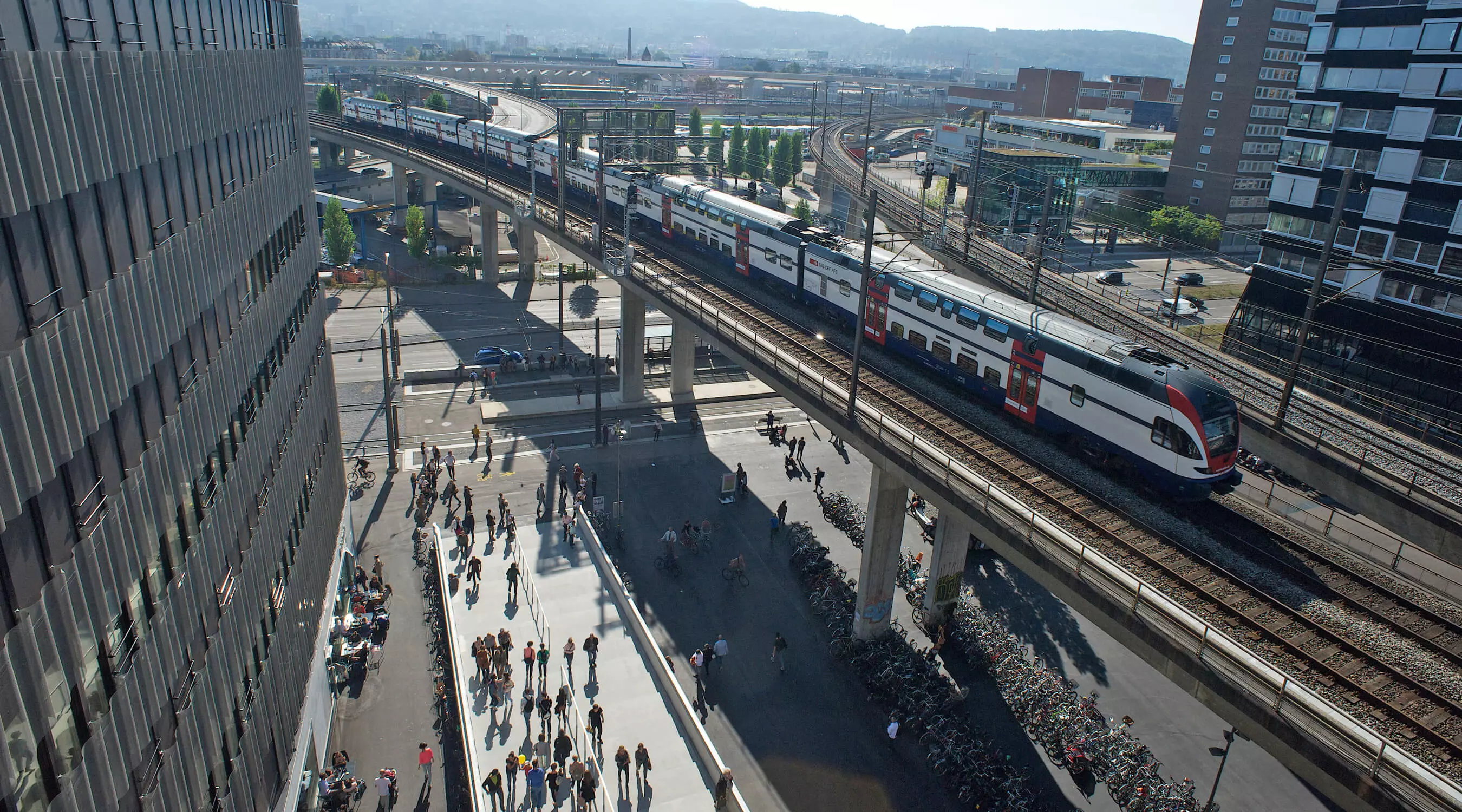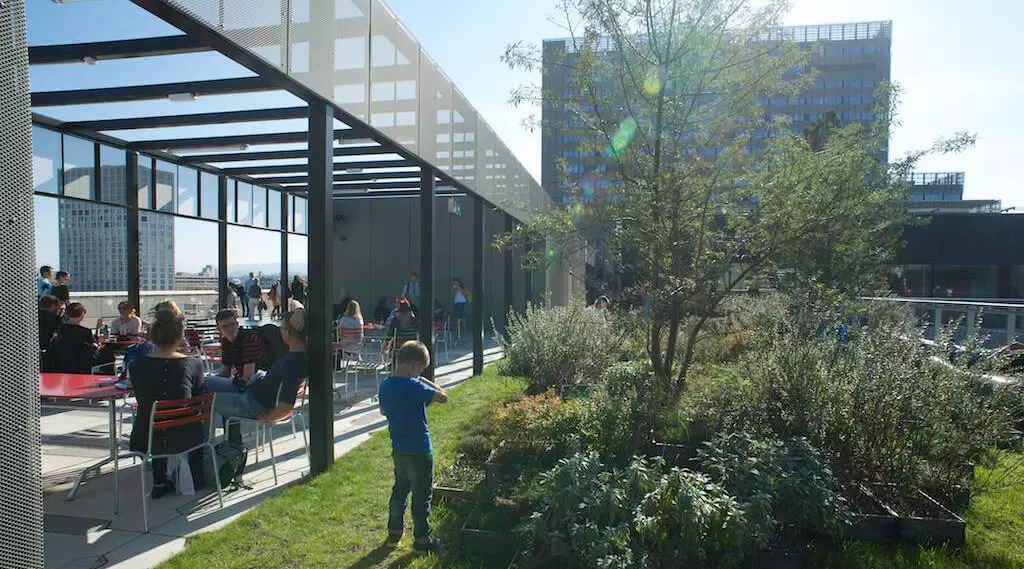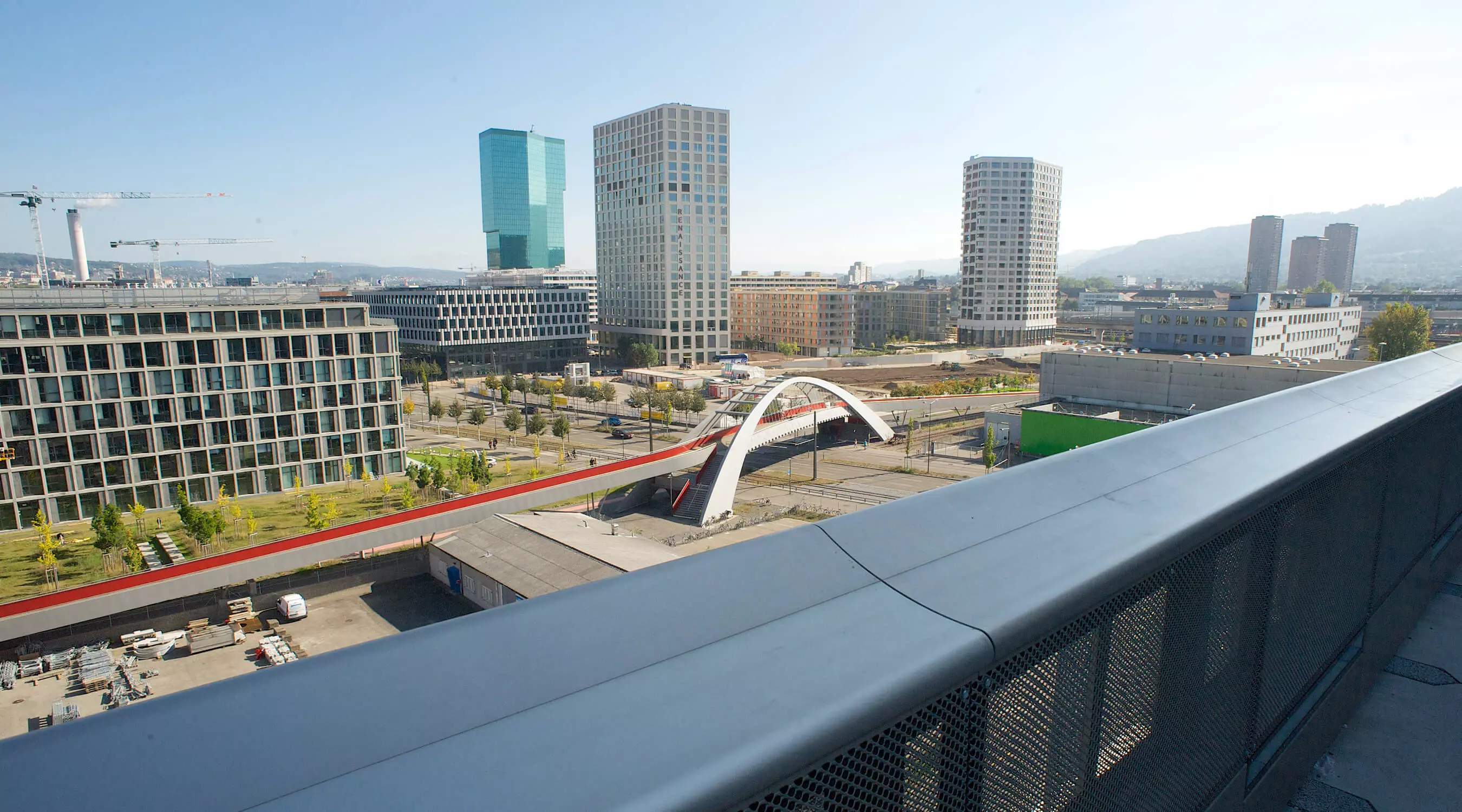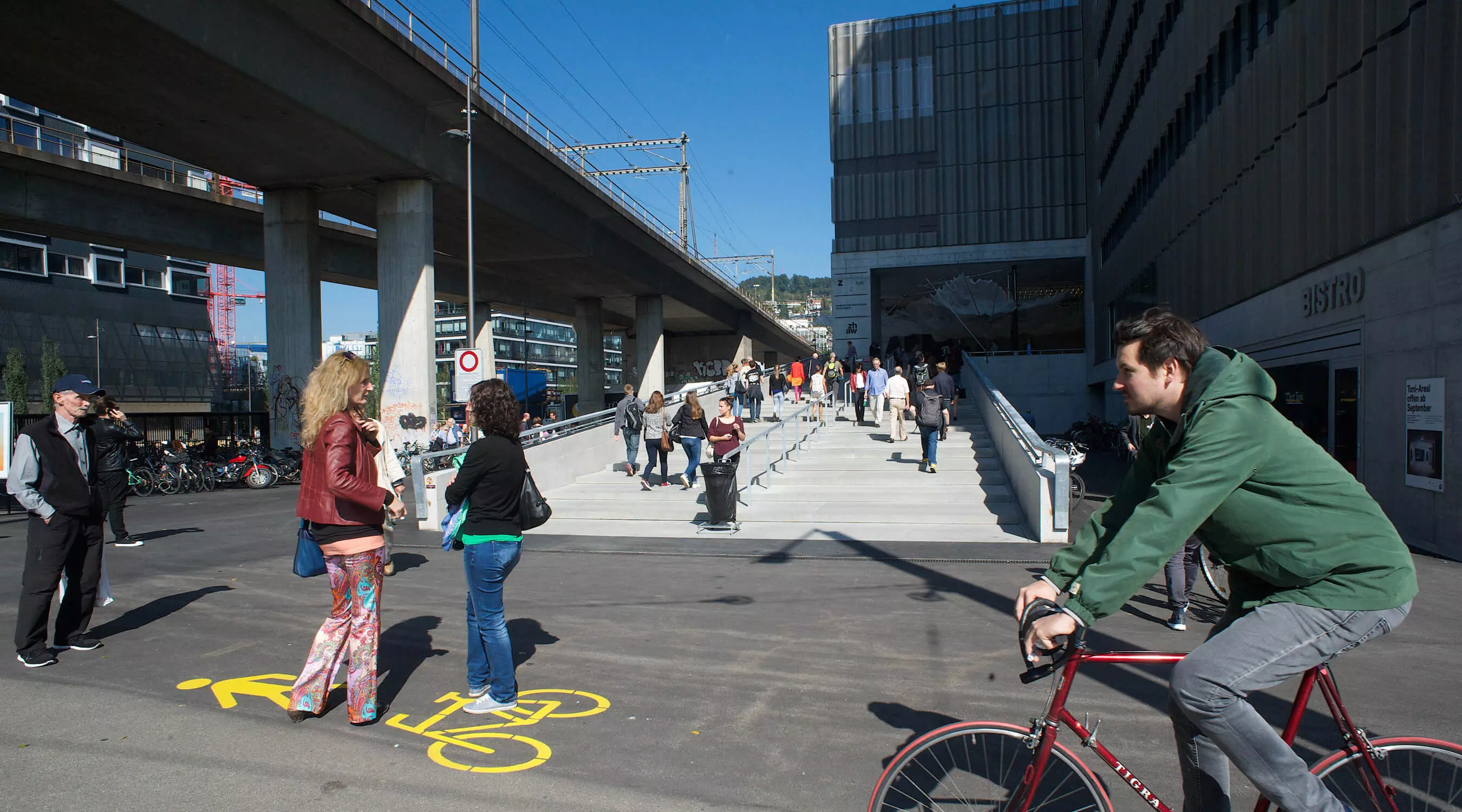 Centre of education, science, society and culture
The university of applied sciences campus on the Toni site is an academic location with international appeal – a centre of education, science, society and culture. The geographical proximity of the ZHAW School of Applied Psychology and the Zurich University of the Arts enables intensive interdisciplinary exchange.
The Toni site is situated in the dynamic and inspiring district of Zurich West. The campus enthuses visitors with its clever architecture and a modern infrastructure for 5000 students, lecturers and staff. The ZHAW School of Social Work has its rooms on floors six to eight in the 75-metre-high tower, offering fascinating views of the former industrial district.
There are various places to find reasonably priced meals on the Toni site, namely the canteen «Molki», the café and takeaway shop «Momento», the establishment «Kafi Z» and the bistro «Chez Toni».
The range of cultural offerings is enriched by the music club «Mehrspur», which is a concert venue, bar, gallery, coffeehouse and club combined, as well as by the Museum of Design's viewing depot, which is also situated on the Toni site.
Arriving via public transport
The tram stop «Toni-Areal» on line 4 is right by the main entrance to the campus.
Parking spaces for visitors and short-term parkers are available in the parking facility for a fee. In addition, the public multi-storey car park P West is situated beside the Toni site, at Förrlibuckstrasse 151.
Site address
ZHAW
School of Social Work
Pfingstweidstrasse 96
8005 Zurich
Postal address
ZHAW
School of Social Work
Pfingstweidstrasse 96
Postfach
8037 Zurich
Delivery address
ZHAW
School of Social Work
Name of recipient and office number
Förrlibuckstrasse 109
8005 Zurich