International Business Projects
The close cooperation with companies enables our students to work on practical international management solutions.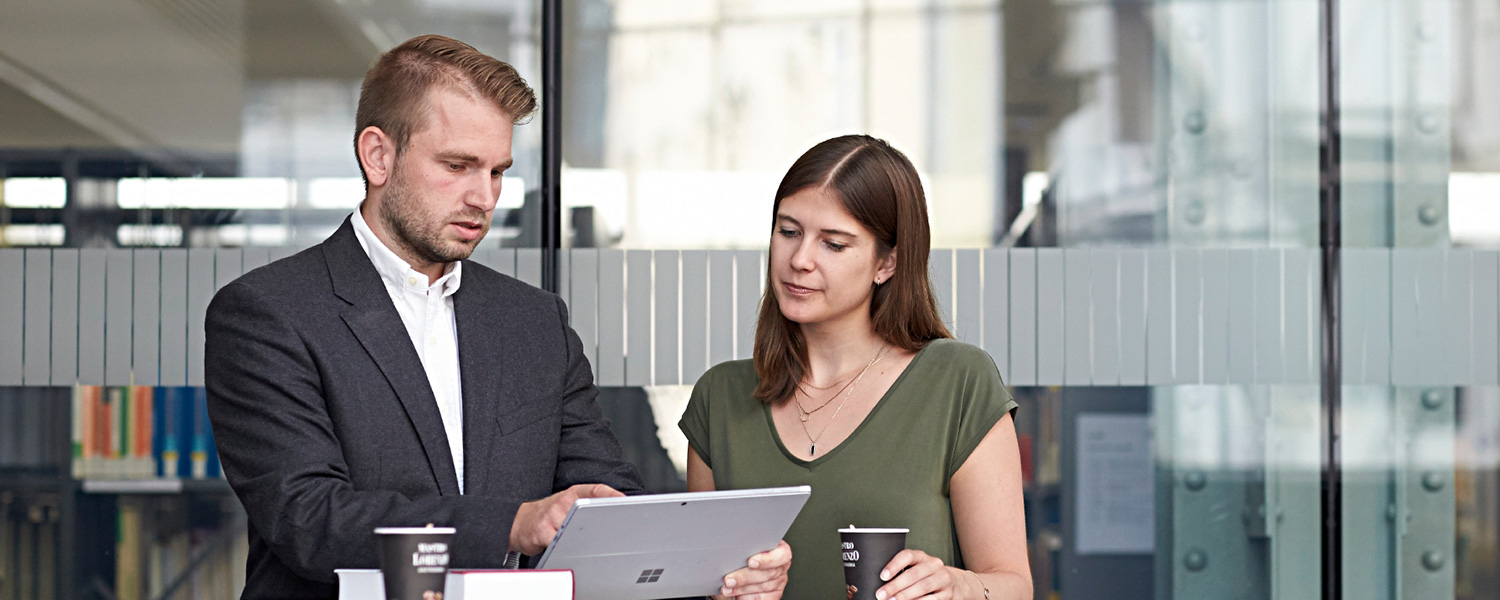 A particular strength of the academic programs offered by ZHAW School of Management and Law (SML) is the opportunity for students to closely interact with companies and organizations. Supporting businesses in their international activities and supporting students in acquiring international business and intercultural skills are two important goals of the Department International Business and the International Management Institute.
We are actively seeking companies and organizations that would like to work together with us. As part of their coursework, students from our BSc International Management and MSc International Business programs examine the international business challenges and develop tailored recommendations and solutions.
Exemplary students' tasks can include an analysis of the environment, primary and secondary market research, development of alternative solutions and recommendations.
In small groups, students from our BSc International Management and MSc International Business programs analyze the following exemplary topics:
International Business Development: An evaluation of market opportunities and recommendation for market entry strategy and implementation.
International Marketing: Brand positioning and international marketing mix issues such as distribution or pricing.
International market intelligence and customer behavior for innovation opportunities.
Transformation of international business models: Knowledge and Change Management.
Sustainable and responsible business models: An evaluation and implementation of sustainability strategies.
The results can include a conceptual solution, strategic analysis, business or implementation plan, depending on the defined project scope and level of complexity. Under the supervision of a faculty coach, the solutions include the application of the latest management theories and concepts as well as follow methodological and structured approaches. All communication and project presentation will be in English.
Company input usually consists of a kick-off meeting, one meeting to confirm the interim status and clarify any issues, as well as attendance at the final presentation. Upon completing the project, the company partner receives a proposed solution in the form of a final business report (elaborated by the students) and a presentation in English.
The International Management Institute focuses on the effects of globalization and the challenges affecting international business activities. In addressing these issues, we rely on intercultural competence and business expertise, supported by many years of research and the practical experience of our lecturers and staff. In our activities, we also benefit from the close ties we have established over time with international organizations, corporations, and professional associations.
"My expectations of the quality of the Business project Market potential middle east as motivation for internationalization were clearly exceeded. I am impressed by the depth, the drive, the professionalism and the connection between theory and practice that the young students demonstrated. The recommendations for action are specific and can also be implemented for a medium-sized company with reasonable effort."

Andreas Keller, CEO PAWI Verpackungen AG, Winterthur / Switzerland.
A competent team of international management specialists with many years of professional experience are the coaches and supervisors of the MSc and BSc international business projects: We are looking forward to challenging questions, which we approach together with our students in a practice-oriented way.
ZHAW School of Management and Law
Department International Business
Theaterstrasse 17
8400 Winterthur

ZHAW School of Management and Law
Center for Asia Business
Theaterstrasse 17
8400 Winterthur

ZHAW School of Management and Law
International Management Institute
Theaterstrasse 17
8400 Winterthur