Membership Criteria at SML
To become a BETA GAMMA SIGMA member at the ZHAW School of Management and Law, you need to meet the following membership requirements.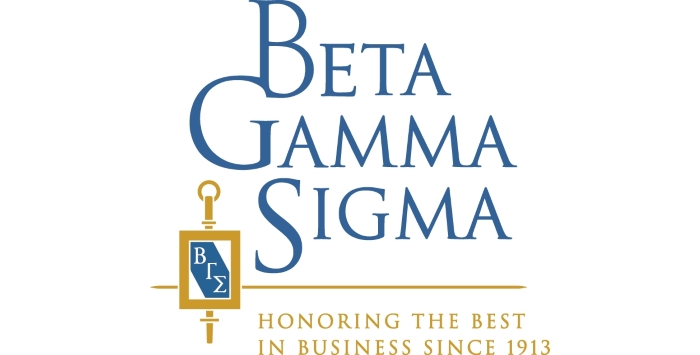 The Chapter follows the rules of Beta Gamma Sigma (BGS). A proposal for potential invitees based on their records of achievement is prepared and approved by the Chapter's deciding body, the Nomination Committee consisting of the President, the Advisor, and the Managing Director. Students are ranked according to their cumulative grade point average (GPA), which consists of the numeric final grades of the modules they have completed at the SML, weighted by ECTS credits and rounded to two decimal places. Figures are rounded mathematically, and if two or more students at the cut-off are found to have the same GPA, they will also be included. Rules also exist regarding transferred credits, minimum number of credits to be acquired at the SML, and minimum class size. A class consists of students in the same program and level. Students' eligibility is evaluated at the end of each academic year as from 2015. All criteria for admission to the Beta Gamma Sigma chapter at the ZHAW School of Management and Law can be found here.
Bachelor's and Master's Student Membership
The SML Collegiate Chapter will induct Bachelor's students for the first time after they have completed their Assessment year (applies to full-time students, except for International Management); only the top 7 percent of each class will be invited to join BGS. At a later stage, this will be extended to the top 10 percent of a class.
Master's students who are among the top 20 percent of their class will be invited to join BGS following completion of at least 50 percent of their degree program.
Other Forms of Membership
Selected members of the teaching and research staff are also eligible for membership and will be invited to join. In addition, the Nomination Committee can also nominate a limited number of individuals for Administrative, Honorary, and Chapter Honoree Membership and recommend individuals for BGS Awards.
Once it has been determined that an individual has the necessary academic qualifications, he or she will receive a written invitation with instructions on how to join. Invitees must complete their membership data profile online and pay a fee, which when processed and verified will grant them all the privileges of lifetime membership. There are no annual fees.
Chapter's BGS Student President
Tobias Heinrich is currently studying in the BSc program BO with a specialization in General Management.
The role of a BGS student officer is to promote student involvement, facilitate operations, and improve the value of BGS membership.