Institute of Financial Management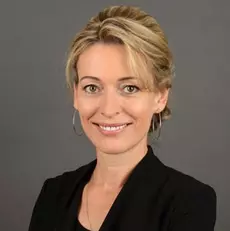 "Successful corporate management relies on meaningful financial data. This entails covering the information needs of external stakeholders, creating a sound basis for decision-making and safeguarding rule-compliant data quality. With these key tasks in mind, we operate in the areas of accounting, controlling, and auditing."
Prof. Gabriela Nagel PhD, Head Institute of Financial Management
The Institute of Financial Management (IFI) deals with practically relevant issues relating to accounting, controlling, auditing, corporate finance, and corporate banking. Our team's broad-based expertise is its competitive advantage. Thanks to our many years of experience, we offer value-added solutions for theoretical and practical purposes. For interdisciplinary topics, the IFI cooperates with specialists from other ZHAW schools and departments as well as with partner universities and business partners worldwide.
Our institute covers all aspects of financial management studies (Bachelor's and Master's programs) as well as continuing education: accounting and corporate communications, auditing, controlling, and corporate finance and banking.
In our research and service projects, our research teams deal with the topics listed in the following Chart:
Degree Programs and Continuing Education
Our lecturers and research associates teach in the courses of study offered by the Department of Banking, Finance, Insurance at Bachelor's and Master's level as well as in other degree programs at the ZHAW School of Management and Law.
Our continuing education programs cover the topics of financial management, external and internal accounting, and corporate finance across all sectors. Together with our expert advisory board, we continually review and update our range of programs based on the latest scientific and practical findings. In addition, we also offer tailor-made in-company training courses and workshops.
We conduct research on various aspects of the following main topic areas: accounting and corporate reporting, corporate performance and sustainable financing, and corporate finance and capital markets. Our experts put their knowledge and experience at the service of our clients. In doing so, we apply the findings from our research activities to practical problems. Examples of such consulting mandates include the drafting of expert reports and expert opinions, customer-specific training courses, the development of long-term financial planning tools, the redesign and/or assessment of financial or controlling systems, as well as comparisons of key figures between companies.