Fundraising Bootcamp: Strategy Mapping
Apply
At a glance
WBK Fundraising Bootcamp: Strategy Mapping
Former participants receive a one-time discount of CHF 150.-.

Participants who complete the CAS Fundraising Leadership (incl. academic performance records) in the following year are entitled to a CHF 250.- credit of the Fundraising Bootcamp: Strategy Mapping course costs.

The course costs will be invoiced 30 days before the start of the course and must be paid within these 30 days.
ZHAW School of Management and Law / Campus St.-Georgen-Platz, St.-Georgen-Platz 2, 8401 Winterthur (Show on Google Maps)
German

,

English

The lessons are in English. However, information about the course and communication with the participants is in German and in English.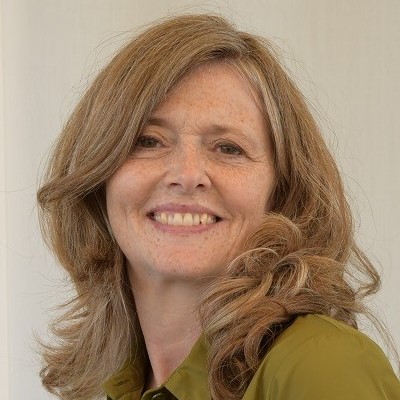 "Strategy Mapping is a wonderful tool that not only introduces clarity and over-view into the strategic process but also promotes engagement and participation within the team. Thanks to the lecturers' very clear and practice-oriented teaching, I was able to implement what I had learned immediately in my organization in a very profitable manner. Moreover, the course was a lot of fun. I can recommend it warmly."
Claudia Lehnherr Mosimann, Fundraising Bootcamp: Strategy Mapping participant and Managing Director UniBE Foundation
Target audience
Participants can expect a compact and engaging day full of knowledge and ideas on how to build their own strategy map.
You will learn how to use strategy maps in campaigns, in programs, and for special projects. This high-level training course will equip you with frameworks, tools, techniques and inspiration to do more and better – whether you are a small but ambitious local agency keen to grow or a larger entity looking for a way to synthesize disparate approaches.
The training course is designed for people with intermediate to expert fundraising knowledge. More specifically, it caters to:
professionals in nonprofits, public institutions, and corporate foundations with fundraising experience keen to think strategically;

persons who have completed comprehensive training in specific areas like corporates, foundations or individual giving but are keen to integrate this experience;

individuals who aspire to leadership roles in larger fundraising organizations and/or want to raise their fundraising skills at a strategic level.
Course date:
Objectives
By the end of the course, you will be able to:
plan and implement an approach to fundraising strategy that synthesizes the various strands and elements - but also provides flexibility for change;

identify key stakeholders and establish how to engage them in the delivery of a radical new integrated strategy;

develop performance measuring metrics within the strategy to track impact and adapt where necessary.
Content
Course instructors Thomas Kurmann, Vice President of Resource Development, Oxfam America, and Bernard Ross, Director of =mc consulting, provide insight into the course in their own words:
"At the end of the workshop, you understand the unique benefits of the strategy map over other approaches. You will be able to shape and organize your strategic thinking into a simple to understand, one-page systems diagram – the map – where the strategic goals are organized along the four interconnected perspectives 'Supporters', 'Capacities', 'Human Capital' and 'Resources'. You will be enabled to create a performance tracking system with tailored indicators to measure progress for the goals. And, most importantly, you acquire the competence to strategize "at home" with the members of your own unit or department.
The bootcamp will be highly interactive. After discussing the theory and demonstrating the value of strategy maps based on examples, we will develop maps in groups step by step: identifying stakeholders (and their engagement along the process), defining the drivers for our strategy, the objectives (the WHAT), the metrics of measurement, and finally the initiatives that allow you to achieve the objectives (the HOW)."
The Fundraising Bootcamp: Strategy Mapping is part of the course CAS Fundraising Leadership but can be booked as a separate one-day course. Experienced fundraisers are also interested in the Fundraising Bootcamp: Great Fundraising.
Methodology
An important part of the Fundraising Bootcamp: Strategy Mapping consists of an interactive workshop model with exchange between the participants, and with the lecturers. The course is characterized by many practical inputs and insights directly from the latest research and practical experience from high-performing organizations. The students will apply the theory and have a more intense learning experience.
More details about the implementation
The course will be held on Friday from 9.00 am to 5.15 pm.
Provider
Center for Arts Management
Instructors
This course is taught by Thomas Kurmann, Vice President of Resource Development, Oxfam America, and Bernard Ross, Director of =mc consulting.
Admission requirements
Admission to the certificate course requires intermediate to expert fundraising knowledge. The Programme Director decides on admission.
Information for applicants
Registrations are accepted on an ongoing basis and are considered in the order in which they are received.
General terms and conditions
| Start | Application deadline | Registration link |
| --- | --- | --- |
| continuously | | Autumn 2023 |