Logistics and mobility lab
"In the logistics lab at the ZHAW School of Engineering, participants carry out a hands-on simulation of a typical multi-company supply chain and learn about the interdependencies between lead time and inventory. They thereby gain a clear understanding of the role these interdependencies play in delivery fulfilment and delivery capacity, as well as their immediate impact on the costs."
Stefan Dingerkus, lecturer at the INE
Are you interested in optimising your logistics?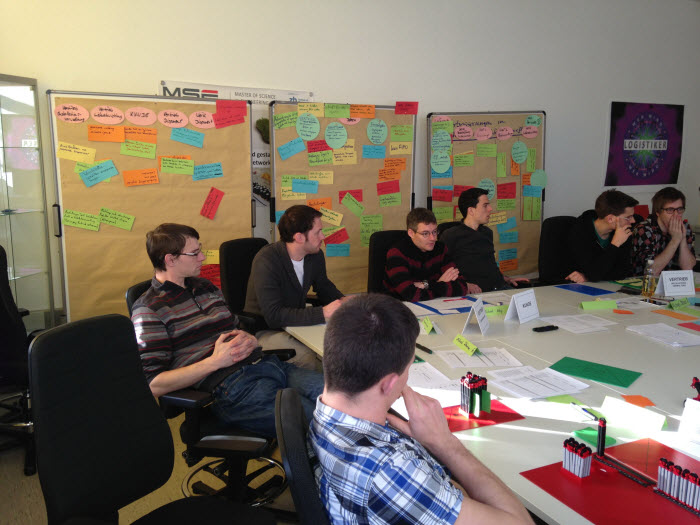 Tell us about your logistical problems, and INE students will develop a range of possible solutions under the guidance of our lecturers. Mapping real transport networks and business processes as well as analysing and modelling suitable optimisation approaches is a key challenge for researchers as well as for practitioners.
The logistics lab at the Institute for Sustainable Development (INE) allows us to combine innovative teaching methods with application-oriented, interdisciplinary research. In our logistics lab, industry partners join forces with researchers and students to understand and develop the principles of supply chain management and logistics in a playful and didactically effective way. By bringing your problems to our logistics lab, you will be able to model and develop your multimodal supply chain more quickly and effectively.