Sensors and Measuring Systems
Our team of talented ZHAW engineers and scientists has been applying for more than 10 years well-established and emerging measurement methods to relevant medical and biological problems. We collaborate with startups, international companies as well as leading academic partners and bring our engineering expertise to projects requiring state-of-the-art technical development.
We have been dedicated to creating impact by cultivating an entrepreneurial mindset and thinking beyond academic publishing, focusing on technology transfer from the laboratory to industry. Our funding sources include the Swiss Innovation Agency (Innosuisse), the EU (Eurostars, Horizon 2020), the Swiss National Science Foundation (SNSF) and various private foundations as well as direct funding from industry.
Our core competence is the development of new sensors and measurement methods in biomedical engineering from prototype design up to (pre)clinical validation. We benefit from state-of-the-art infrastracture that allows the development of demanding prototypes.
Do not hesitate to contact us to discuss your project!
Prof. Dr. Mathias Bonmarin
September 2021 - Welcome to our new ZHAW PA students!
The Sensors and Measuring Systems group welcomes our new PA students for the fall semester 2021. Altogether, we have the pleasure to host this semester 8 students from ST and ET.
We are very happy that you chose our lab and we are looking forward to successful projects.
August 2021 - Swiss Biodesign Master Course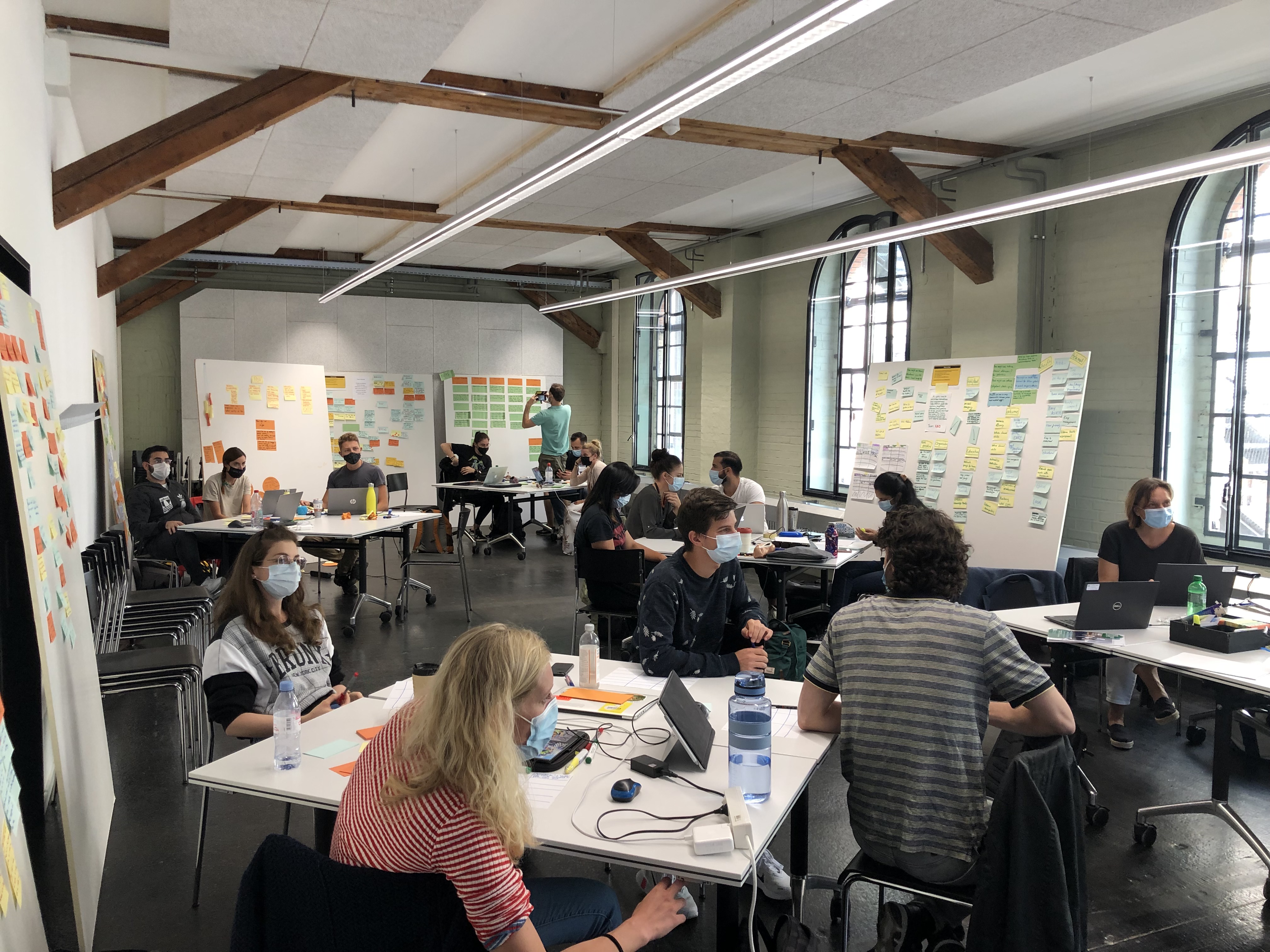 Congratulation to the first cohort of our Master students who successfully completed the Swiss Biodesign Summer School!
Are you interested joining in 2022? Application opening soon. More info here.
July 2021 - Picking up the Calorsito device
We could successfully pick up a Calorsito device in Fribourg produced by the startup company NanoLockin. We got our device from the CEO himself! NanoLockin is a startup developing and commercializing hightech instruments for the detection and characterization of nanoparticles in complex environements. The company is a spin-off from the Adolphe Merkle Institute and ZHAW School of Engineering.
June 2021 - Congratulation to Claudio Malnati for publishing his Master thesis!
The manuscript entitled "Modeling Stratum Corneum Swelling for the Optimization of Electrode-Based Skin Hydration Sensors" has been accepted for publication in Sensors (MDPI). The publication can be accessed here.
Congrats Claudio!
July 2021 - Mathias Bonmarin selected as IEEE IMS Distinguished Lecturer
Congratulation to Mathias Bonmarin for being selected as IEEE IMS Distinguished Lecturer!
More about the DLP can be found here.
Master studies in our group
We welcome Master of Science in Engineering students (MSE) for their semester work projects (VT1&2) and Master thesis (MT).
Full time students are prefered but we do offer a limited number of part-time positions as scientific assistant (typically 40-50%).
NEW: since fall semester 2020, two new areas "Photonics" and "Medical Engineering" are offered at MSE that perfectly fit our research activities and projects.
Do not hesitate to contact us!
More information about the Master of Science in Engineering can be found here.
Thanks to my master's degree in medical engineering, I now have the opportunity to work in the broad and exciting field of artificial intelligence applied to medicine. The MSE Master Program offers a wide variety of interdisciplinary courses, which allowed me to choose a set that theoretically complemented my specialized in-depth work and master thesis in the field of medical image processing and automatic breast cancer detection. Carlotta Maria Ruppert, MSE Medical Engineering '22
With my master study, I could broaden my knowledge base and also specialize in fields of my interest for the development of medical devices and signal processing. I could practically apply my studies in my master thesis simulating the electrical properties of human skin for the study and analysis of dermatological diseases. Claudio Malnati, MSE Industrial technology '21
We currently do not have any open positions.