Frontiers in Decentralized Finance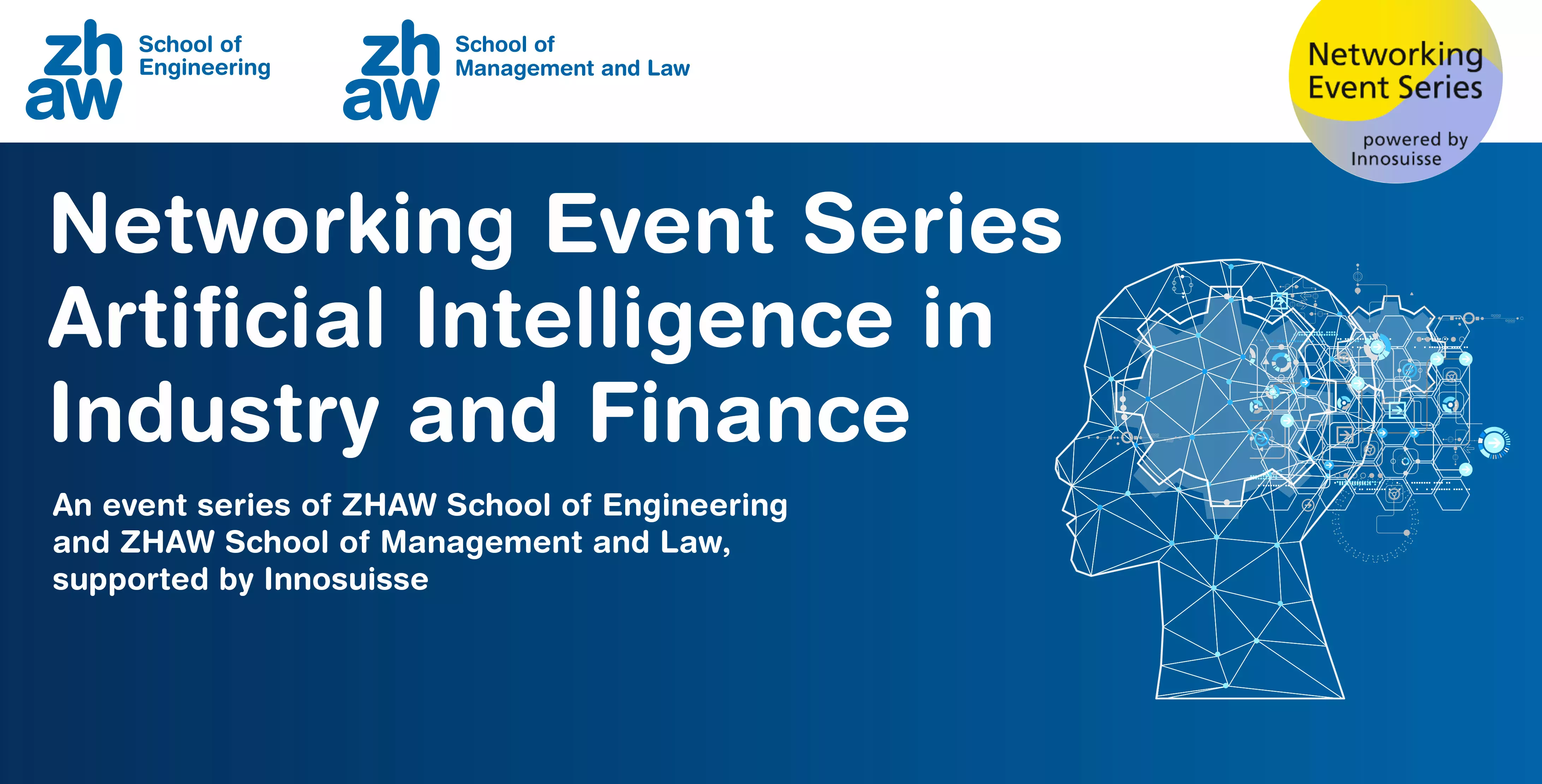 In this edition of the "Artificial Intelligence in Industry and Finance" Networking Event Series, renowned experts from academia and industry will offer thought-provoking insights into the latest developments, use cases and business solutions in the field of Decentralized Finance and Digital Assets.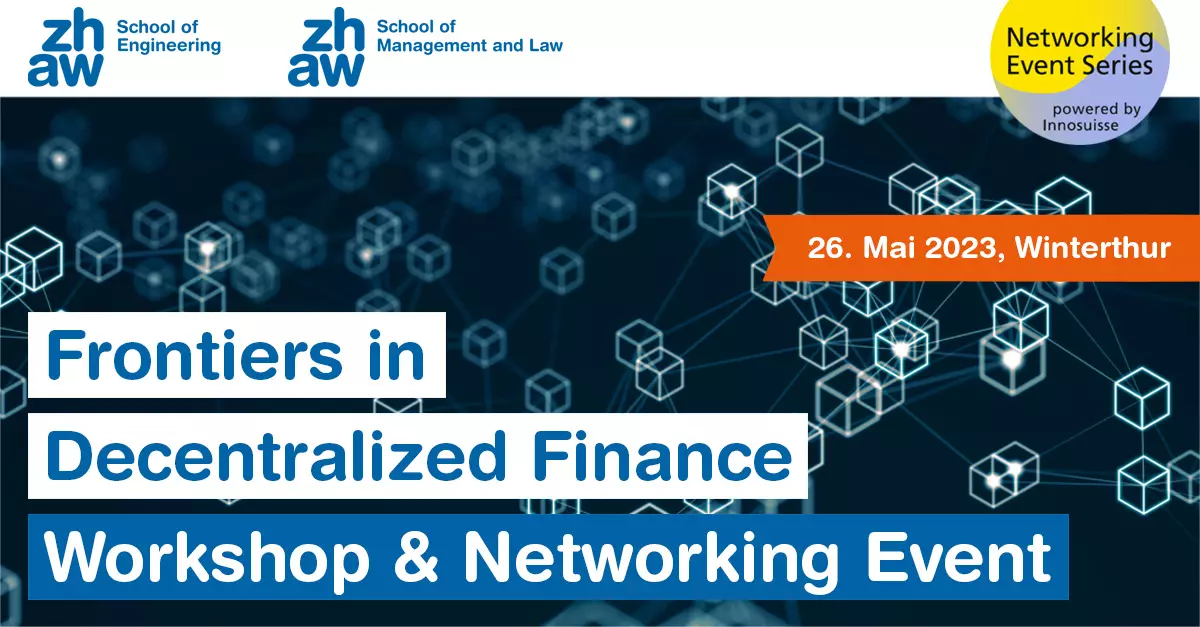 Friday, 26th Mai 2023
8.00 until 18.00 Uhr
Campus of ZHAW School of Management and Law
Volkartgebäude (SW) - Aula
St.-Georgen-Platz 2
8400 Winterthur
This is an onsite event. In different sessions the audience is going to consider insights of specific topics in Decentralized Finance followed by Q&A sessions. During the day, there will be breaks for networking and exchange.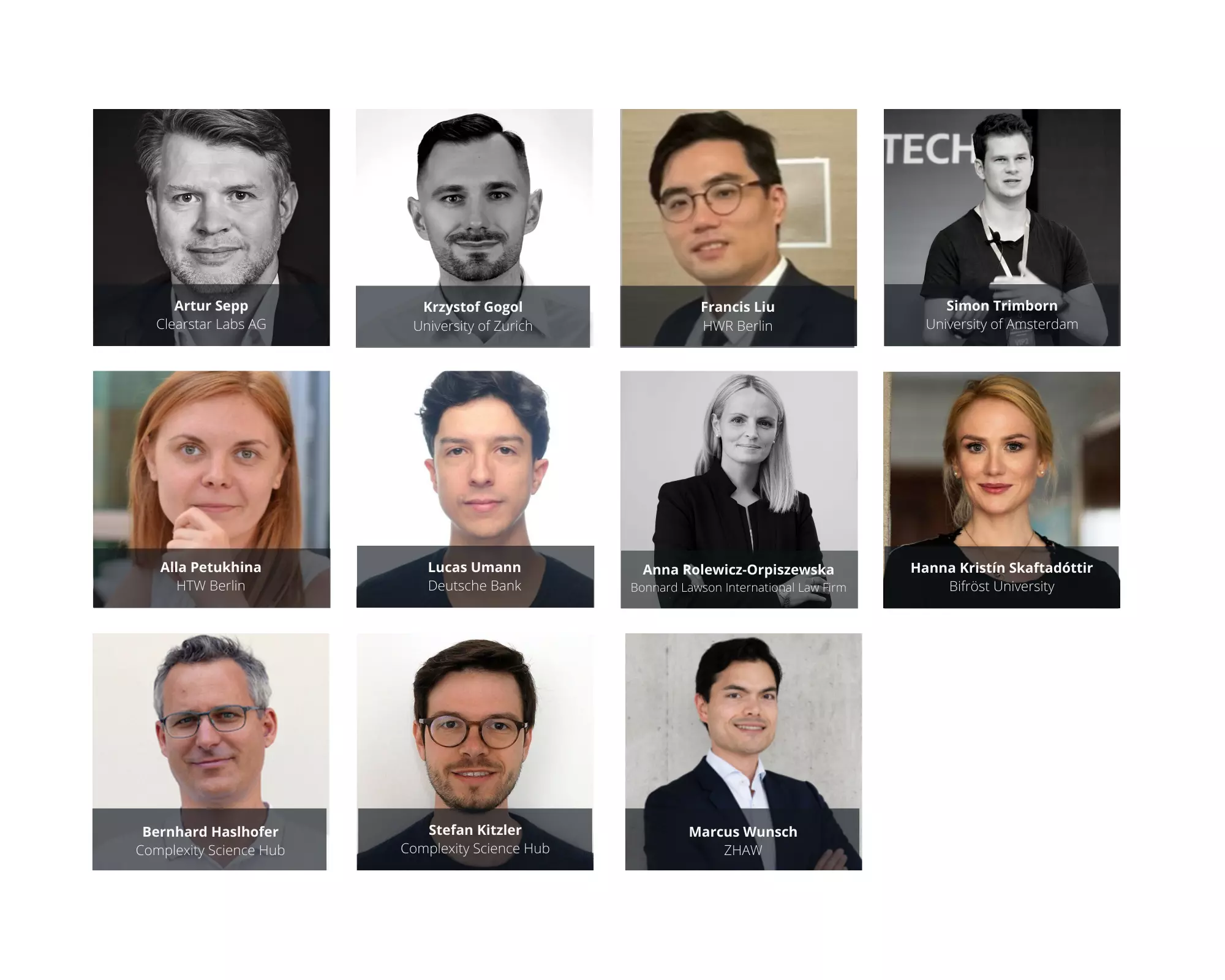 | Time | Content |
| --- | --- |
| 08:00 | Registration |
| 09:00 | Introduction (Marcus Wunsch, ZHAW) |
| 09:10 | Session Part I |
| | Decentralized Finance: Fundaments, Taxonomy and Risks (Krzysztof Gogol, University of Zurich) |
| | On Crypto-Backed Lending (Francis Liu, HWR Berlin) |
| 10:30 | Coffee Break |
| 11:00 | Session Part II |
| | Cryptocurrency performance and expert discussions (Simon Trimborn, University of Amsterdam) |
| | Blockchain Characteristics and Systematic Risk: A Neural Network Based Factor Model for Cryptocurrencies? (Alla Petukhina, HTW Berlin and Lucas Umann, Deutsche Bank) |
| 12:30 | Lunch Break |
| 14.00 | Session Part III |
| | Navigating the Regulatory Frameworks for DeFi Projects (Anna Rolewicz-Orpiszewska, Bonnard Lawson International Law Firm, Rolle) |
| | Disentangling DeFi Compositions (Bernhard Haslhofer and Stefan Kitzler, Complexity Science Hub Vienna) |
| 15:20 | Coffee Break |
| 15.45 | Session Part IV |
| | Clearing the Path: Boosting Factoring Efficiency through Open Banking Finance and Increased Transparency (Hanna Kristín Skaftadóttir, Bifröst University) |
| | Automated Market Makers in DeFi for Trading and Liquidity Providing: Mathematics and Practice (Artur Sepp, Clearstar Labs AG) |
| 17:10 | Closing remarks and outlook on projects (Marcus Wunsch, ZHAW) |
| 17:15 | Networking Apéro |
Supported by Innosuisse, the ZHAW School of Engineering and ZHAW School of Management and Law are organising the "Networking Event Series - Artificial Intelligence in Industry and Finance". In this series of events, we bring together researchers from academia and industrial practitioners to discuss applications of AI algorithms in industry and finance. The topics are ranging from fundamental concepts to use cases, best practices, and concrete product ideas. The purpose of the events is to generate new collaborations between academic and industrial partners.
All events of the Networking Event Series are primarily aimed at professionals and interested parties from the financial industry and academia with focus on the specific topics of each event.
Certifications and Educational Credits
The following institution awards credits for participation in the conference:
| Institution | Credit points |
| --- | --- |
| CICERO Certified Insurance Competence | 8 Cicero Credits |
Participants must cancel their registration in writing in any case. If this cancellation is submitted up to 30 days before the start of the professional conference, no costs will be charged. We refer to the General Conditions of Admission and Participation(PDF 210,3 KB) for Continuing Education Events at the ZHAW School of Management and Law.
Would you like more information about our events? Sign up for our newsletter.