International Trade in the Digital Age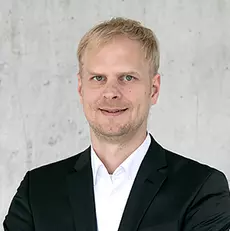 "Digitization is blurring the boundaries between services and production more and more. Technologies such as 3D printing enable digitally based production across borders."
Dr. Benedikt Zoller-Rydzek, Senior research and teaching associate
Digital technology is shaping the future of global trade and investment. The growing digitalization of trade is blurring the boundary between trade in goods and trade in services and has also turned part of non-tradeable services to become tradeable.
Our current research and consulting activities concentrate on the following areas of competence:
3D printing is one of the key technologies that will benefit strongly from digitization trends and the "Internet of Things."
Instead of manufacturing products centrally at only a few locations and transporting them worldwide to their destinations, additive manufacturing enables production information to be transferred online to any site. The physical product is then manufactured directly in the target market, closer to the end-user.
Evaluation and Testing of new cross-boarder cooperation in additive manufacturing
We are researching new business models and cross-border cooperation in the field of 3D printing.
The "Bauen 4.0" project aims to investigate the impact of the use of new technologies on CO2 emissions in the construction industry.
Fragile production chains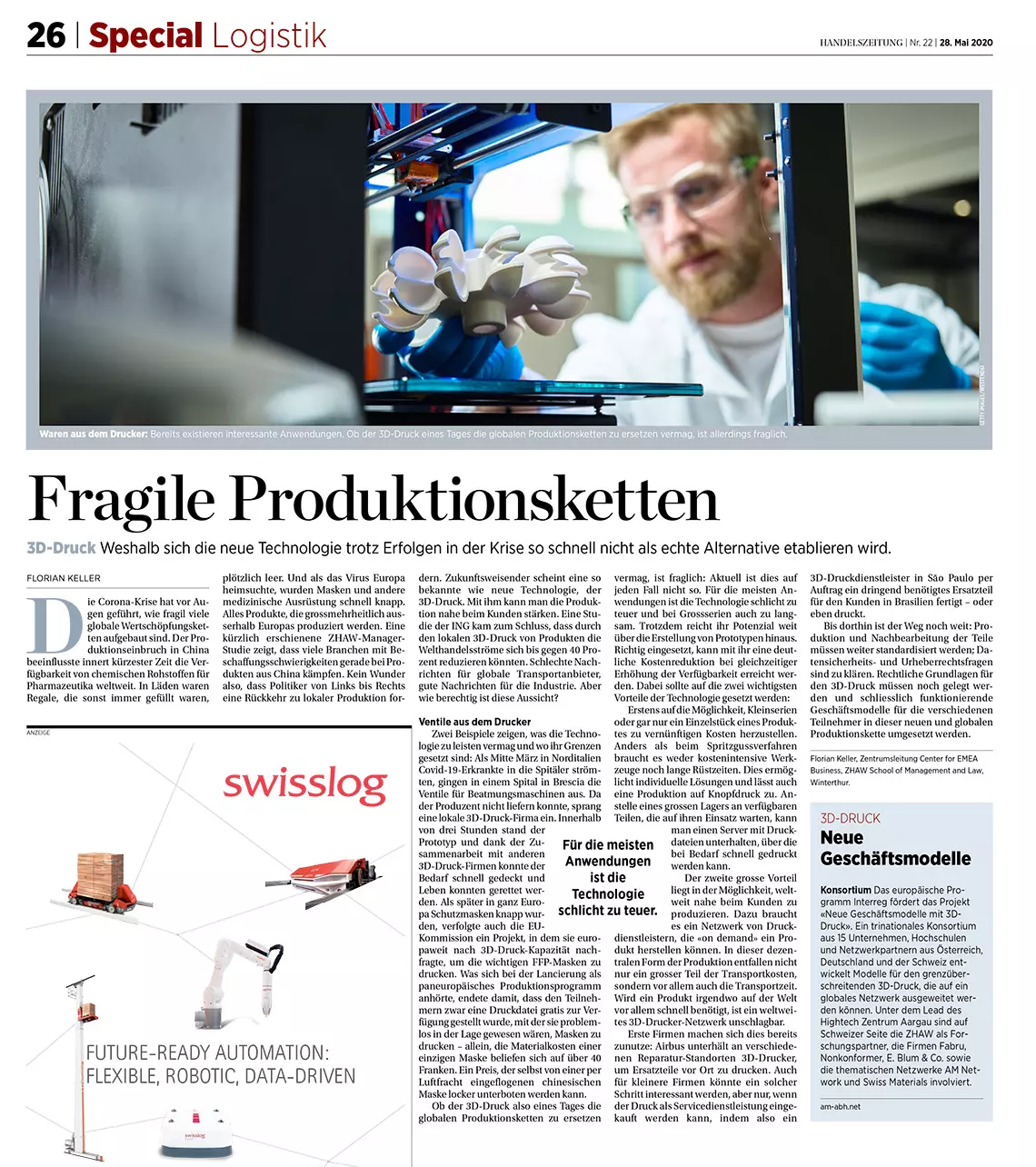 28. Mai 2020
3D printing: Why the new technology will not establish itself as a real alternative any time soon, despite successes in the crisis. An article by Dr. Florian Keller, Head of Center for Global Competitiveness in the Handelszeitung.
Read the full article(PDF 353,7 KB) (German)