EURAM 2022: Travel Guide to Switzerland for Visitors to Winterthur
The best things come in small packages. From crystal-clear lakes, green fields, and tiny villages to imposing mountains and glaciers, Switzerland has so much to offer. Visitors are guaranteed an unforgettable experience without the need to travel far.
The EURAM 2022 "Travel Guide to Switzerland" provides suggestions for half-day outings and day trips before or after the conference to destinations that lie within easy reach of Winterthur by public transport. For further ideas, we recommend the Switzerland Tourism and Switzerland By Locals websites.
All train connections can be found on the Swiss Federal Railways SBB website, where tickets can also be purchased directly.
The Rhine Falls - Europe's largest waterfall (1/2 day)
A half-day trip to the Rhine Falls – the largest waterfall in Europe – is a bucket list experience, not only because it is situated so close to Winterthur. Up to 600,000 liters of water per second hurtle down the rocks from a height of 75 ft (23 m). Highlights are the visitor platform at Laufen Castle and the boat trips taking you close enough to hear the roar and feel the power of the turbulent water.
If you wish, you can extend your trip and visit the nearby medieval town of Schaffhausen overlooked by the distinctive structure of Munot Castle. We also recommend taking a boat trip on the Rhine from Schaffhausen upstream to the picturesque town of Stein am Rhein, close to the German border.
How to get there: Take a direct train from Winterthur to Schloss Laufen am Rheinfall station, which will only take you 24 minutes. (The S12 leaves during the day at xx.42 and the S33 at xx:06.)
Length of trip: 1/2 day or less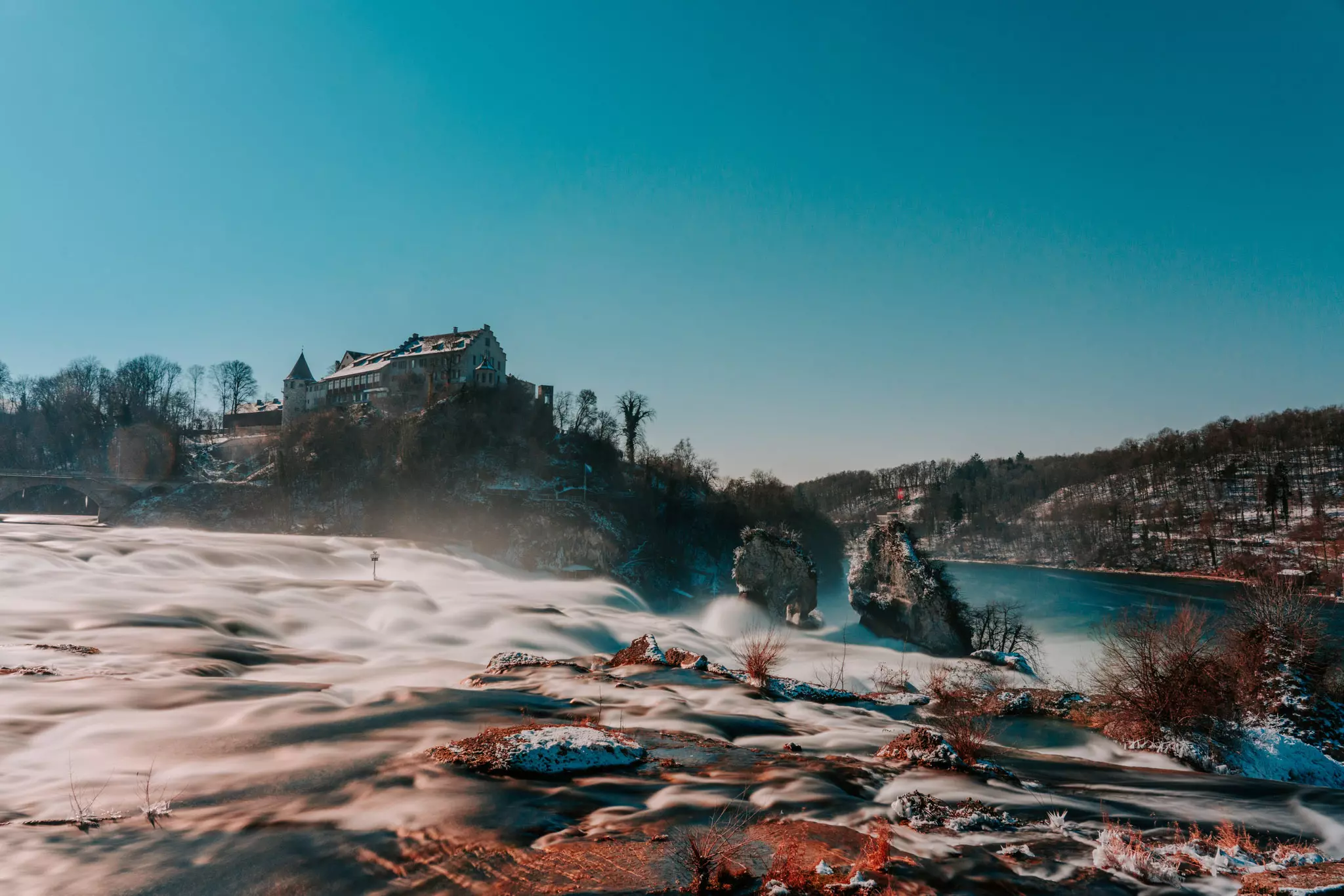 Year after year, Zurich is named one of the cities with the world's highest quality of life. This is because this medieval city on the shores of Lake Zurich offers unparalleled versatility with its historic old town and, by contrast, the ultra-modern shopping and restaurant district of Europaallee. In addition, Zurich's legendary museums and art galleries attract visitors from all over the world.
How to get there: A direct train (S11 or S12) from Winterthur to Zurich Stadelhofen or Zurich HB (main station) leaves every 15 minutes. (During the day, departures from Winterthur are at xx.07, xx.22, xx.39, and xx.52.)
Length of trip: 1/2 day or less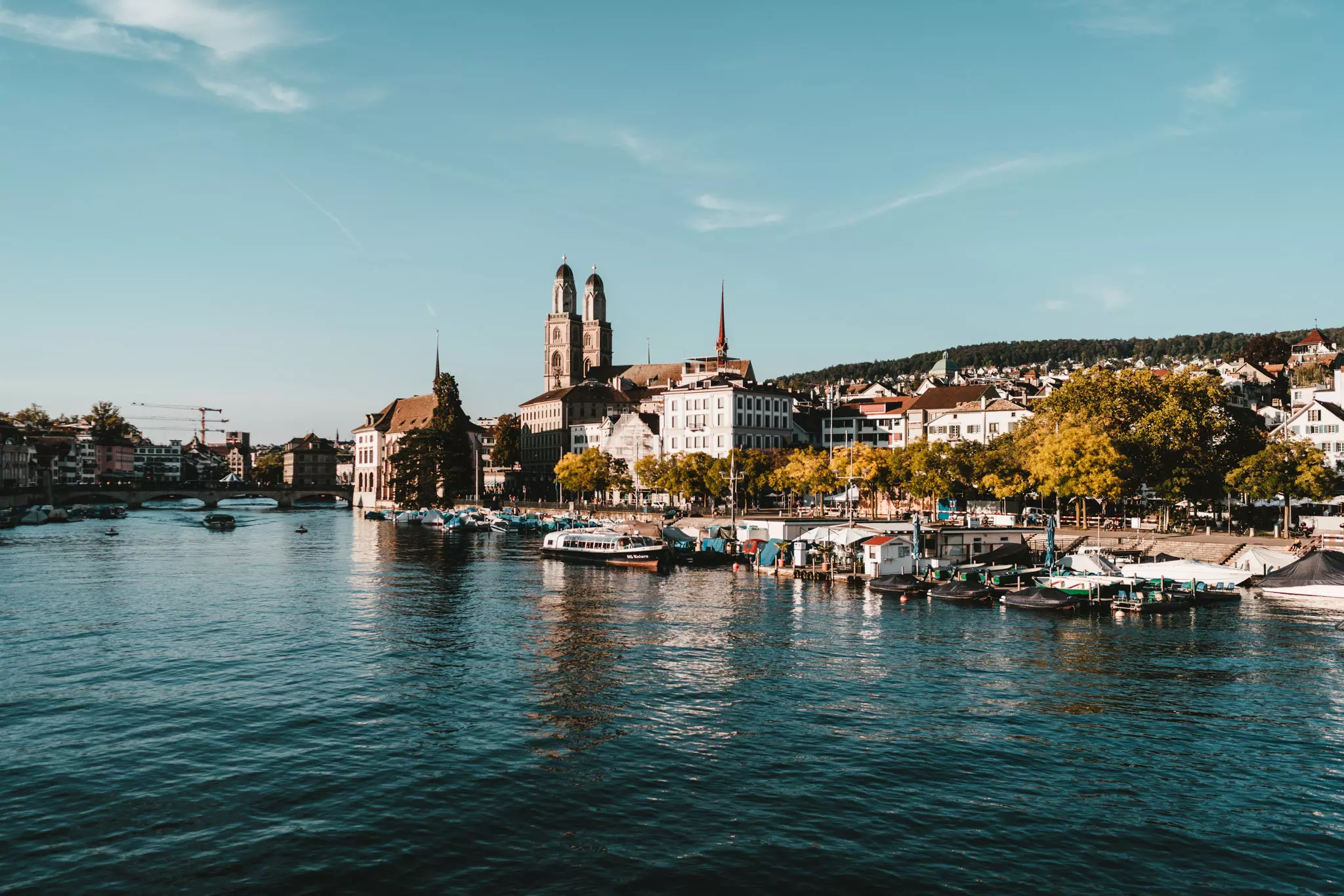 Appenzell and Lake Seealpsee (full day)
If you like picture-postcard Switzerland, then a trip to Appenzell is a great choice. Lush meadows, grazing cows and goats, and breathtaking mountain scenery make this region a popular day trip from Winterthur. For hiking enthusiasts, the steep path up to Lake Seealpsee (approx. 1 hour on foot) is particularly rewarding because it is considered one of the most beautiful mountain lakes anywhere in Switzerland. Those who wish to can stop at the nearby restaurant or buy cheese from a mountain farmer. On your return, you can visit the village of Appenzell – a jewel among traditional Swiss towns – mainly thanks to its colorful houses and unique architecture. Remember to try some regional specialties as well!
How to get there: Take the train (IC1 or IR13) from Winterthur to Gossau, where you need to change to the Appenzeller Bahn (S23) for the Wasserauen terminus. (During the day, departures from Winterthur are at xx.38 and xx.08.)
Length of trip: one day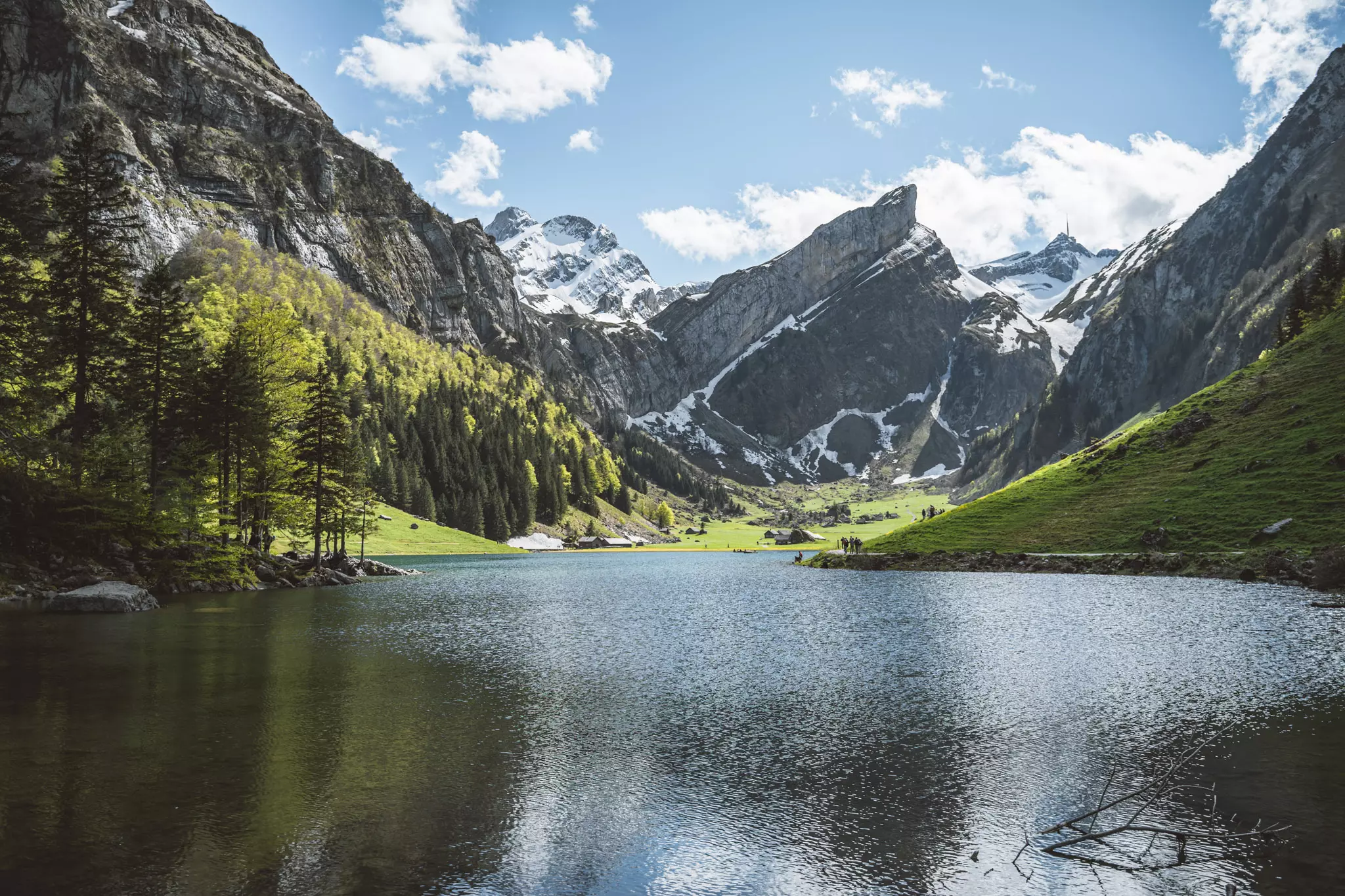 As the "Queen of the Mountains", Mount Rigi offers a view of countless lakes and mountain peaks. An unforgettable experience will certainly be the ride on the cog railway. Besides the unique panorama, Mount Rigi is also an ideal starting point for some rewarding hikes. For those who prefer to relax while soaking up the scenery, there is a mountain restaurant with a terrace from which to enjoy the spectacular view.
How to get there: Take the train (S11) from Winterthur to Zurich and change there to the Interregio train in the direction of Lugano or Locarno. After a 40-minute ride, change to the Rigi-Bahn in Arth-Goldau.
Length of trip: one day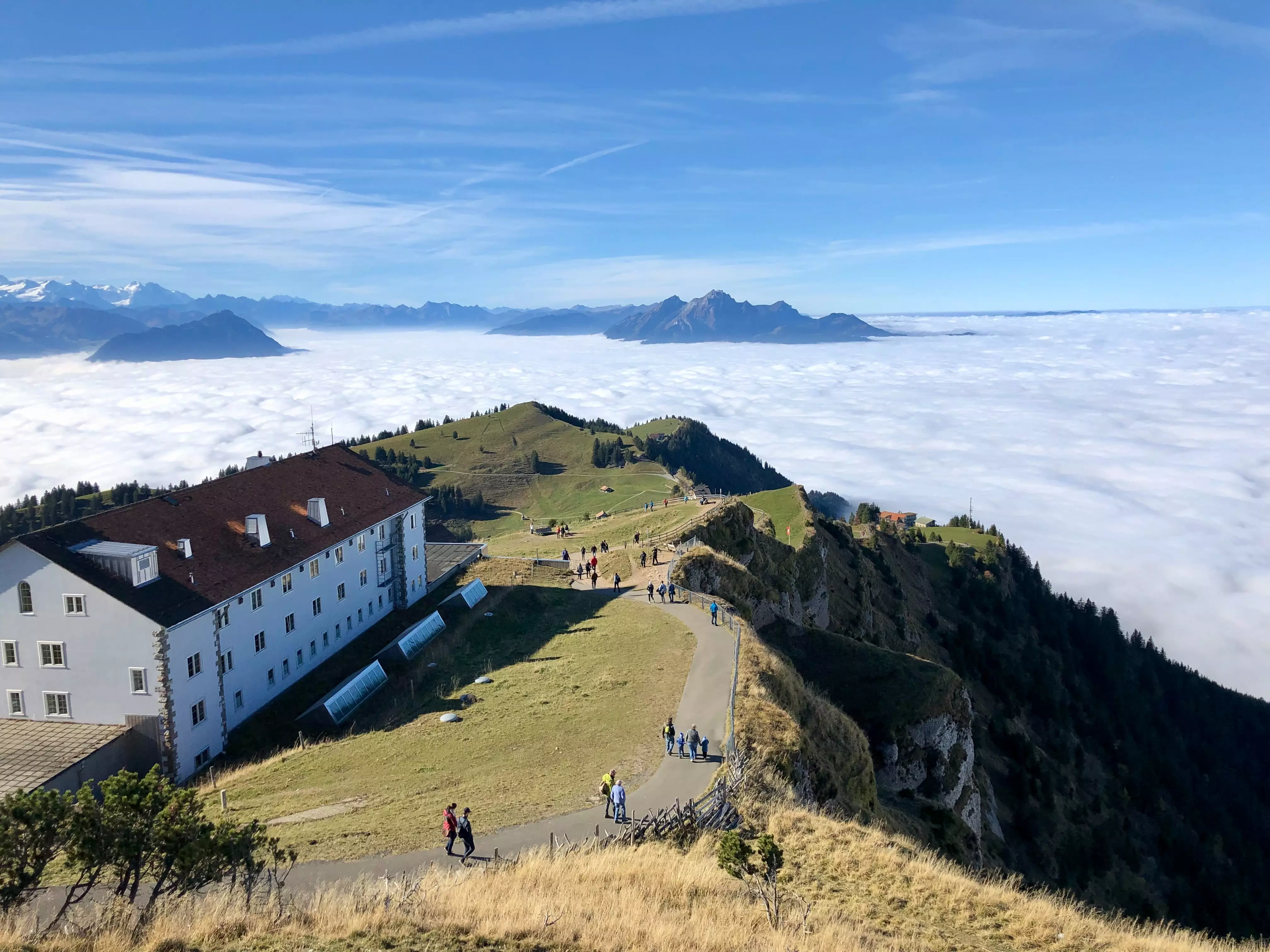 Bern, Interlaken, and Lake Thun (full day)
As you may know, Switzerland is famous for its medieval towns, towering mountains, and pristine lakes. This day trip is perfect if you want to experience the full spectrum. The train will take you from Winterthur to Bern, where you can explore our beautiful capital on the River Aare with its many historic landmarks. Next, you can take the train from Bern to Interlaken, and after exploring the town, the journey to Thun really should be across the water. Safely aboard one of the regular boat services, the view of the mountains from Lake Thun will be a lasting memory. You can also make a stop in Spiez to visit the castle there.
How to get there: Take the train (IC1 or IC8) to Bern. Here either make a stop in Bern or change to the connecting train to Interlaken. (During the day, direct trains from Winterthur to Bern depart at xx.31 and xx.54.)
Length of trip: one day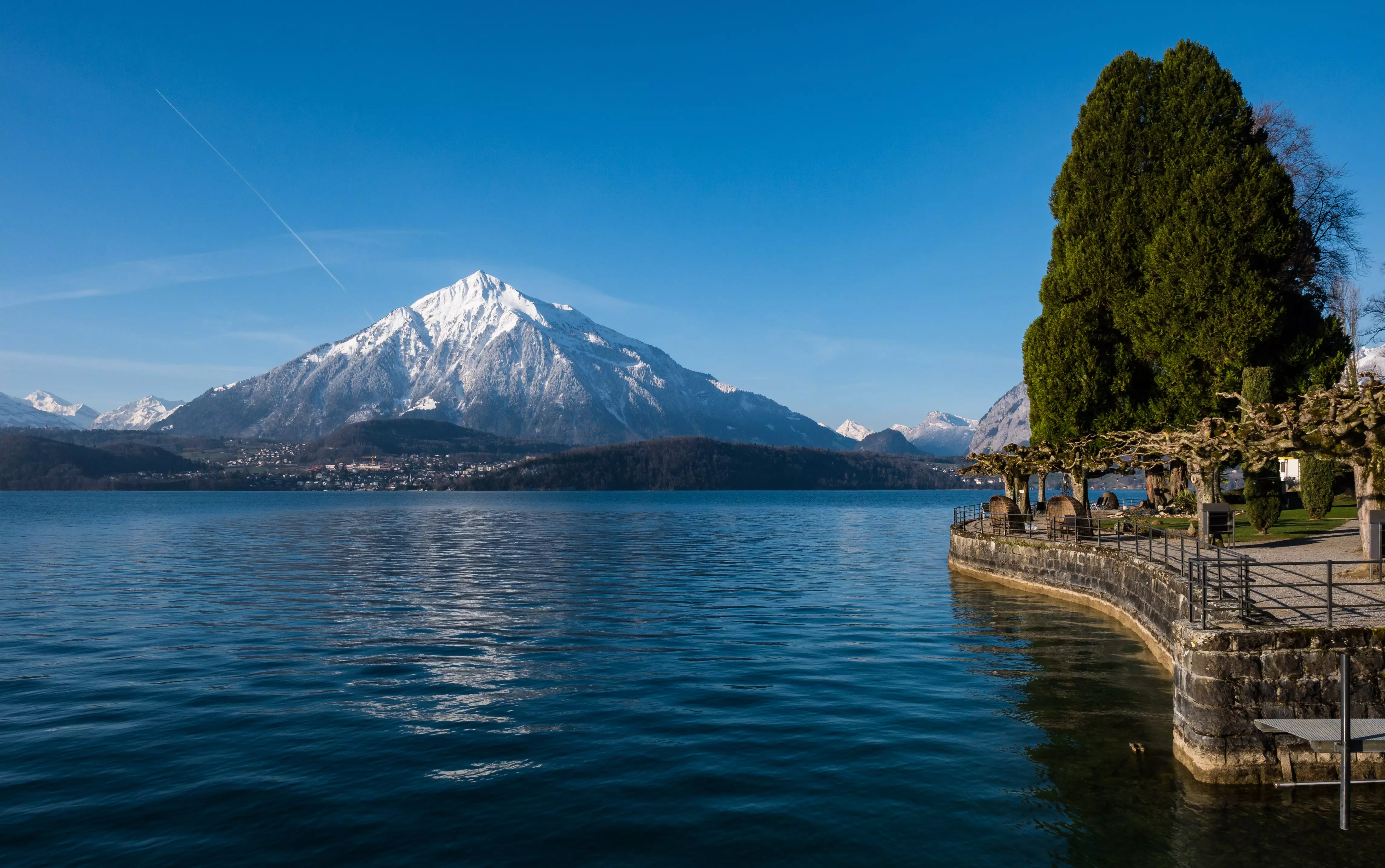 Grindelwald and Jungfraujoch (full day)
A trip to the "Top of Europe" takes guests to Jungfraujoch on Mount Jungfrau, the highest railway station in Europe. From there, the view is of the largest glacier in the Alps (Aletsch Glacier) and hundreds of mountain peaks. Warm clothes are a must, as it can be very cold at just over 11,000 ft (3,454 m) above sea level, even in summer. Back in Grindelwald, it is worth taking time for shopping or sightseeing because the authentic alpine village in the Bernese Oberland has a lot to offer.
How to get there: Take the train (IC1 or IC8) to Bern and change there to the connecting train to Interlaken. In Interlaken, take the train to Grindelwald, where you can board a train to Eigergletscher (Eiger Glacier). From there, another train will take you up Jungfraujoch. (During the day, direct trains from Winterthur to Bern leave at xx.31 and xx.54.)
Length of trip: one day