MAS Business Administration
Apply
At a glance
Master of Advanced Studies ZHAW in Business Administration (60 ECTS)
The program fee of CHF 24,900 (subject to change) includes the required specialist literature and two intensive seminars at the Lilienberg Entrepreneurs' Forum (no reduction in the event of intermittent online classes).
ZHAW School of Management and Law / Campus St.-Georgen-Platz, 8401 Winterthur
Target audience
The MAS BA program has been specifically developed for business professionals, junior managers, and business leaders with a proven track record but no broad education in business management.
We would be happy to have a personal conversation with you to discuss your professional situation and the extent to which the MAS BA can support you in your professional development.
Objectives
The MAS BA program enables participants to
lay the foundation for their next career milestone

acquire management know-how within the most important core functions of a corporation

learn to apply essential management tools in a practical context

enhance the knowledge they have acquired by working through a range of case studies and their own business case

expand their professional network
The Next Step After an MAS in Business Administration
If you already have some leadership experience and would like to further strengthen and develop your skills: Why not use the credit from completing the MAS BA program towards our MBA program (90 ECTS)? Our MBA Development Program (30 ECTS) will enable you to earn an MBA after an additional six-month period. In the MBA Advanced Program, you will focus on strategic, financial, and international leadership as well as crisis management. The MBA program is the ideal complement to the MAS BA for any executive.
In some cases, transfer of credit from MAS BA degrees offered by other universities may also be possible.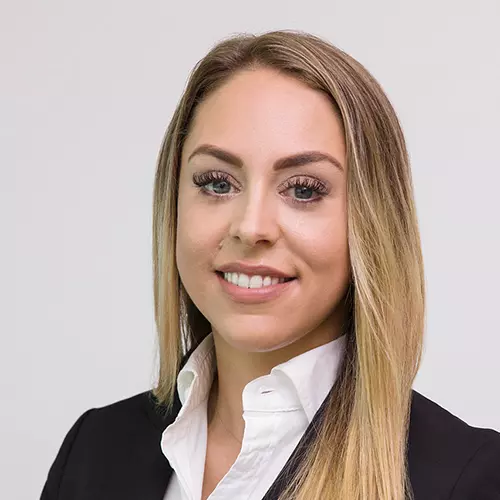 "The strength of the MAS in Business Administration strength lies in its practical relevance- I am now able to utilize the management tools in my job in a targeted way."
Sarah Küng, Managing Director & Founder - THE MOTION PARTNER GMBH
Content
The primary goal of the MAS BA is to offer a quality program of continuing education which delivers a broad range of management skills to business professionals. In a highly efficient manner you will be able to focus on learning exactly what you need in order to be a successful manager.
The program consists of the following modules:
Module 1: Introductory Seminar (3 ECTS)

Module 2: Corporate Finance (6 ECTS)

Module 3: Business Law, Economics, Business & Politics (6 ECTS)

Module 4: Strategic Management (6 ECTS)

Module 5: Marketing Management (6 ECTS)

Module 6: Operational & Project Management (6 ECTS)

Module 7: Human Capital Management & Leadership (6 ECTS)

Module 8: International Management (6 ECTS)

Module 9: Master's Thesis (15 ECTS)

Module overview

(PDF 31,9 KB)
Methodology
The didactic concept and teaching methodology of the MAS BA program meet all the requirements and demands of modern adult education. The program delivers specialist content in ways that are concise and systematic. A key methodological goal is for students to apply what they learn to their professional practice. Classes take place mostly on campus, combined with online teaching sequences. Innovative training methods result in various forms of teaching and learning:
A combination of methods in the form of lectures, seminars, group assignments, exercises, and workshops

Living cases

Integrative case studies

Business simulation
More details about the implementation
The program is designed to enable participants to combine work and study.
Classes are held as follows:
Friday afternoons 1.45 - 6.00pm

Saturday mornings 8.15am - 12.30pm
Starting dates are twice a year, in February and August.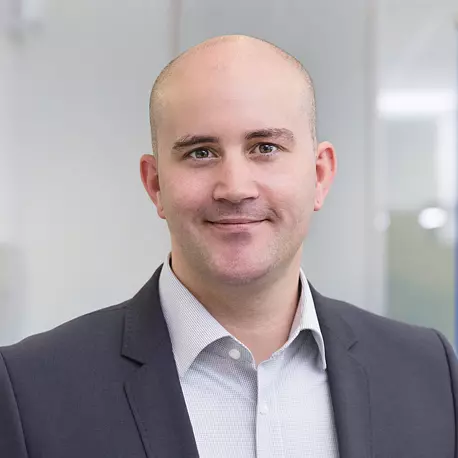 "Thanks to the skills I acquired in the MAS Business Administration, I got my dream job and now run a company."
Thomas Walt, Managing Director, netech Neeser Technik AG
Provider
Department International Business
International Management Institute
Admission requirements
Completion of a university or technical college degree and 5 years of professional experience.

Admission is possible without a university degree. Minimum age: 26 years.
The head of studies decides on the final admission.
Information for applicants
Please upload your application together with the following documents attached:
Resume

Copies of references

Copies of certificates (education and continuing education)

Letter of motivation

Digital picture (passport photograph)
General terms and conditions
| Start | Application deadline | Registration link |
| --- | --- | --- |
| 23.02.2024 | 22.01.2024 | Application |
Downloads
Brochure