Cooperation Agreement with Chinese Technopark
ZHAW has signed a cooperation agreement with Sino-Swiss Zhenjiang Ecological Industrial Park (SSZEIP). The Department of International Business at the SML took the lead in hosting a visit by high-ranking officials from China.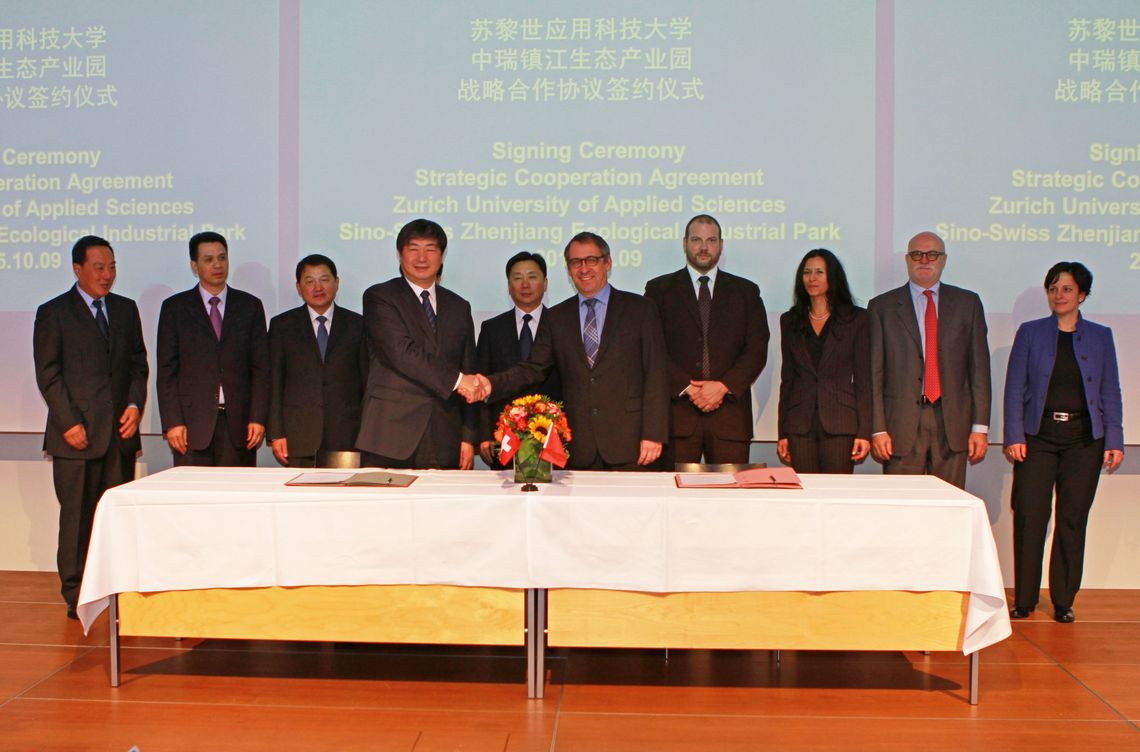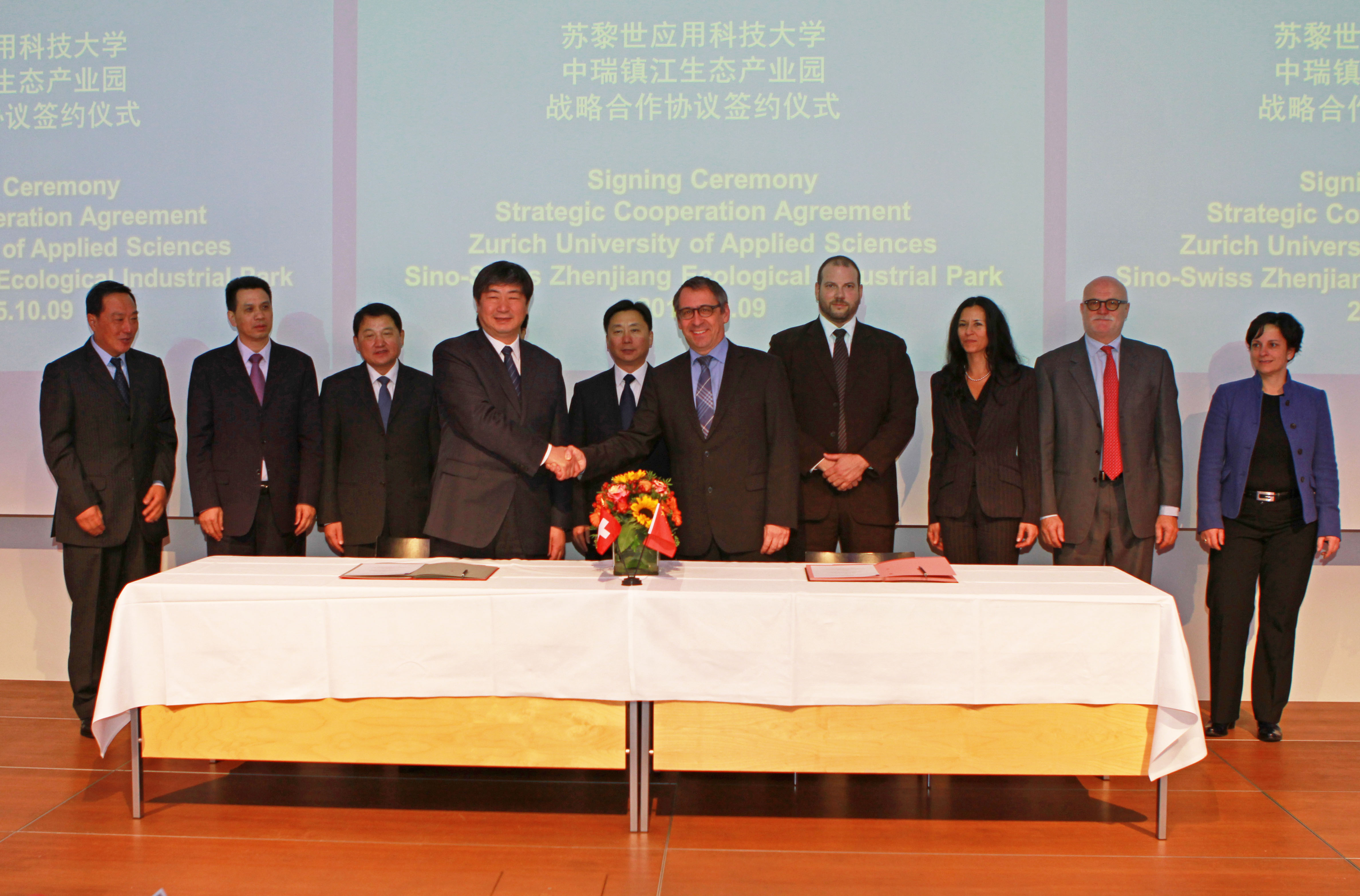 15 delegates from the Chinese metropolis Zhenjiang and the Sino-Swiss Zhenjiang Ecological Industrial Park (SSZEIP) visited the SML on 19 October. The purpose of their visit was the signing of a cooperation agreement with ZHAW. ZHAW President Jean-Marc Piveteau and Li Xiaoping, Member of the Standing Committee of the CPC Zhenjiang Municipal Committee, signed the agreement which aims to support Swiss cleantech and "green economy" companies in establishing themselves in the Chinese industrial park. In addition, special training programs will be offered at the SML for the industrial park's senior managers. The project is coordinated by the Department of International Business at the SML.
Li Xiaopiong praised Switzerland and stated: "Switzerland has been at the top of the list of the most innovative countries for years. We are looking forward to benefiting from this know-how." The strategic thrust of ZHAW in the areas of innovation & entrepreneurship and energy research makes it an ideal business partner, he added. The signing of the cooperation agreement takes place against the background of the Free Trade Agreement with China, which has been in effect since 1 July 2014, and a master agreement between the Zhenjiang Economic and Technological Development Zone (ZETDZ) and Cleantech Switzerland. Further negotiations are scheduled to take place in March 2016 to further define the measures that have been agreed.
Contact: Daniel Seelhofer, Department of International Business