Brenet workshop «Building-related Multienergy-Systems: Exploring future products and services for decarbonization»
The brenet building network held the third workshop in the series "Building-related Multienergy-Systems" on 24 March. The focus of the event was on solutions with multi-energy systems (systems with different energy sources for heating, ventilation, cooling and power supply) for single and multi-family houses.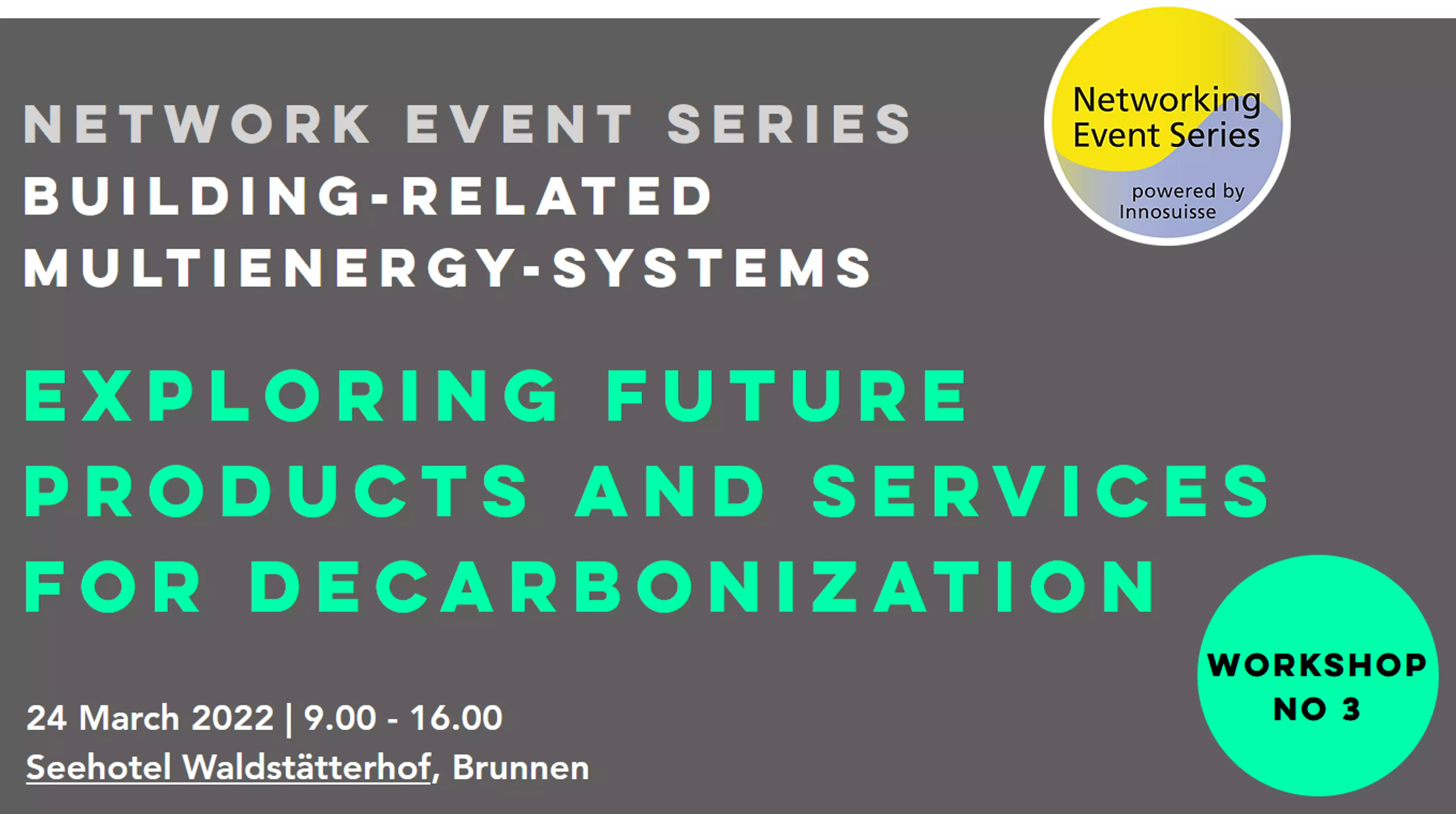 In the workshop, which was conducted in English, small innovation groups discussed one of the following questions and develop solutions:
Planning multi-energy systems in single-family homes: How can planners be supported in combining PV, battery, electric mobility, thermal storage and heat pump?

Hydrogen for mobility and as seasonal storage: Which solutions enable decentralised use in buildings?

Battery storage in the building or in the bidirectional vehicle: How can the management of the storage be optimised in the area of conflict between profitability – energy supply – climate?

Data and data management: What new solutions are required for the holistic multi-energy system?

Interfaces in multi-energy systems: What new definitions are needed for sustainable systems?

How can real estate managers be motivated to replace fossil heating systems with more environmentally friendly (multi-energy) systems?
08:30 Arrival
09:00 Welcome and introduction
09:10 Matchmaking

Short presentation of all participants, give-and-take matrix

10:20 Keynotes

Energy Management: Adding unnecessary system complexity or saving money?

Decentralised electricity for winter – technical and regulatory challenges

11:00 Break
11:30 Identification of need & pain points
12:30 Networking lunch
13:30 Idea creation and rating
14:30 Break
14:40 Idea profiles
15:20 Presentation of the results
15:50 Farewell
16:00 End of the workshop