Tamara Garcia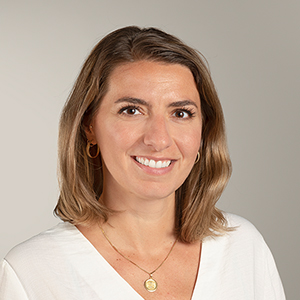 Tamara Garcia
ZHAW School of Applied Psychology
Zentrum Leadership, Coaching & Change Management


Personal profile
Management role
Programme Director, MAS Coaching, Supervision und Organisationsberatung from 2024 on
Head of Centre, Center for leadership, coaching and change management
Position at the ZHAW
Consultant and lecturer IAP, Institute of Applied Psychology, Center for Leadership, Coaching & Change Management
Field of work: Business consultancy, further education and research

www.zhaw.ch/de/psychologie/dienstleistung/organisationsentwicklung-change/
Expertise and research interests
Consultant Coach and lecturer in Coaching, Leadership & Management
expertise in Coaching, Team Development, Organisational Development and Leadership Development.
Coaching of leaders in one-on-one settings.
Educational background
Further education in Organisational Development, Management Center Vorarlberg (MCV) (2019-2020)

Further education in Coaching, Team Development and Organisational Development at the Milton Erickson Institute, Dr. Gunther Schmidt, Heidelberg (2017-2019)

Master of Science in Psychology, Major in Personnel and Organizational Psychology
University of Fribourg, Switzerland. Biligual studies: German, English and French
Exchange Semester at University of São Paolo, Brazil (2013/2014) (in Portuguese)

Bachelor of Science in Applied Psychology, ZHAW
Exchange Semester at Columbia University, New York, USA (2010/2011)
Professional milestones
Consultant and lecturer at IAP since 2014.
Before and during university 9 years work experience as Flight Attendant (First, Business and economy class, in Management diagnostics and personnell development.
Publications
Book parts, peer-reviewed
Other publications
Garcia, Tamara; Eberhardt, Daniela,

2016.

Alter und älter werden - was bedeutet das?

.

In:

Eberhardt, Daniela, ed.,

Generationen zusammen führen: mit Millennials, Generation X und Babyboomern die Arbeitswelt gestalten.

Freiburg:

Haufe.

pp. 77-110.

Negri, Christoph; Garcia, Tamara,

2014.

Aufrechterhaltung von Fähigkeiten.

Tages-Anzeiger.

pp. 27.

Available from: https://doi.org/10.21256/zhaw-4258
Publications before appointment at the ZHAW
Garcia, T. (2015). Eine explorative Studie zur Erfassung von Belastungen und Beanspruchungen bei Supermarkt-Angestellten. Masterarbeit Universität Fribourg, Philosophische Fakultät, Fribourg.