Participation through Language: Actors, Practices, Ideologies
From 25–26 March 2021 the "Participation through Language: Actors, Practices, Ideologies" conference will take place online only. Researchers, stakeholders and policy makers from all over Europe will have the opportunity to present their work, current projects and policies in the field of linguistic enablement for society and the workplace.
The conference should help us build a European network in order to identify, examine, and discuss the actors, practices, and ideologies that impact, and which are instrumental to, linguistic integration.
Participants who would like to present their research should upload their abstracts by clicking the Submit button and filling out the form. The abstracts may be up to 300 words, excluding title and references.
The following formats are available for submissions:
Symposium
A symposium consists of one 90-minute session organised by the submitters. They must contain 3–4 papers, a named chair and a named discussant, who will offer a critique of the symposium and its papers. A symposium is submitted as a single submission that includes a description of the symposium and the abstracts for all the papers to be presented as part of the symposium.
Talk
Talks will last 25 minutes, including at least 5 minutes for questions and discussion. They will be scheduled in 90-minute sessions of three talks on similar themes. The abstract must include a clear research topic/aim to help group similar themes together.
Roundtable
Roundtables are organised by stakeholders and policy makers who wish to focus on a specific topic, theoretical or methodological issue, and to discuss and debate the topic for 45 minutes. The organizer of a roundtable submits a proposal with a plan for the session that includes the title and an abstract of max. 300 words, which states the topic and objective of the roundtable.
Poster presentation
Posters are graphical presentations and must be printed in maximum A0 format. The posters will be displayed for the entirety of the conference. All poster authors will present in a poster session where they should be prepared to explain and answer questions about their research to those attending the poster presentation.
Dates, fees, registration
Early bird registration: CHF 60

Regular registration: CHF 80

Student registration: CHF 45
The conference fee covers:
Conference participation

Technical and administrative assistance during the conference
The following methods of payment are accepted: credit card, PayPal and bank transfer.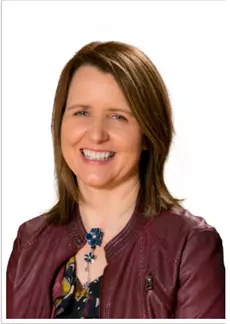 Helen Kelly-Holmes; University of Limerick
Helen Kelly-Holmes is a Professor of Applied Languages in the School of Modern Language and Applied Linguistics at the University of Limerick. In her work, she focusses on Sociolinguistics, studying languages in society as well as the interaction between media, markets, technology and languages. She is particularly interested in the economic aspects of multilingualism, especially regarding English as an economic power and minority language. Her most recent books include Sociolinguistics from the Periphery: Small Languages in New Circumstances (Cambridge University Press, 2016), Language and the Media (Routledge Critical Concepts in Linguistics 2015) and Multilingualism and the Periphery (Oxford University Press, 2013). For more information on her work, please visit her website.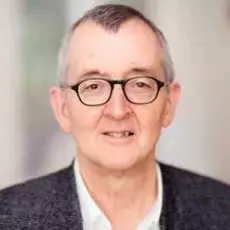 Tim McNamara; The University of Melbourne
Tim McNamara is a retired Professor of Applied Linguistics at the University of Melbourne, focusing primarily on language and citizenship. He helped develop language tests that have been implemented in the United States, New Zealand, Australia, and Singapore among others. His performance assessment for language testing has also influenced the field of citizenship and identity. He is the author of many books with his most recent including Language and Subjectivity (CUP, 2019) and (with Ute Knoch and Jason Fan) Fairness, Justice, and Language Assessment (OUP, 2019). For more information on his work as well as his current and past projects, please visit his website.
Organising committee and contact