Dominique Ursprung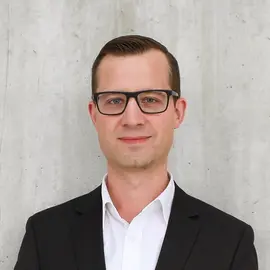 Dominique Ursprung
ZHAW School of Management and Law
Center for Global Competitiveness
Theaterstrasse 17
8400 Winterthur
Work at ZHAW
Management role
dep. Head, Center for Global Competitiveness
Position at the ZHAW
Lecturer

www.zhaw.ch/de/sml/institute-zentren/imi/
Professional development teaching
Education and Continuing education
Expertise and research interests
East Asia, Japan, China, Shanghai, Free Trade Agreements, Subsidiarity Principle, Swiss-EU Relations, EFTA, Intercultural Learning, Vocational Education and Training.
Professional milestones
2011 - 2012 International Press Corps at the United Nations Office in Geneva (UNOG), Yomiuri Newspaper
2009 House of Representatives, National Parliament of Japan (Tokyo)
2008 Embassy of Switzerland in Seoul (Republic of Korea)
Educational background
2014 Certificate for Higher Education Didactics (CAS), ZHAW School of Management and Law
2010 MSc in International Management for Japan at the School of Oriental and African Studies (SOAS), University of London
2008 MA in International Relations at the Graduate Institute of International and Development Studies (IHEID)
Membership of networks
Projects
Publications
Articles in scientific journal, peer-reviewed
Books and monographs, peer-reviewed
Conference contributions, peer-reviewed
Ursprung, Dominique; Keller, Florian,

2022.

Covid-pandemic as an accelerator for e-government? : an analysis of Switzerland's progress to implement the Tallinn Declaration on E-Government from 2017 [paper].

In:

22nd EURAM Annual Conference, Winterthur, Switzerland, 15-17 June 2022.

Rios-Morales, Ruth; Schweizer, Max; Gamberger, Dragan; Ursprung, Dominique,

2013.

An examination of bilateral investment treaties and their impact on foreign direct investment : the Swiss experience [paper].

In:

The 39th EIBA Conference Proceedings.

39th Annual EIBA Conference, Bremen, Germany, 12-14 December 2013.

Bremen:

European International Business Academy (EIBA).
Other publications
Oral conference contributions and abstracts
Other publications
Medienberichte:
Herausforderung Japan, Handelszeitung, 8.7.2021, www.zhaw.ch/storage/sml/institute-zentren/imi/about-us/pdf/20210708_Handelszeitung_Herausfoderung_Japan.pdf

Handelspolitik: Soll die Schweiz in Asien liegen?, Neue Zürcher Zeitung NZZ, 21.12.2020, www.nzz.ch/wirtschaft/handelspolitik-soll-die-schweiz-in-asien-liegen-ld.1592684

Einfach mal probieren, [Persönliches Portrait], Handelszeitung, 5.11.2020, www.handelszeitung.ch/specials/master-studiengange/einfach-mal-probieren

Japan öffnet sich für Nachverhandlungen zum Handelsabkommen, Neue Zürcher Zeitung NZZ, 8.7.2019, www.nzz.ch/wirtschaft/durchbruch-fuer-die-aktualisierung-von-freihandelsabkommen-mit-japan-ld.1494552