Dr. Julia Meyer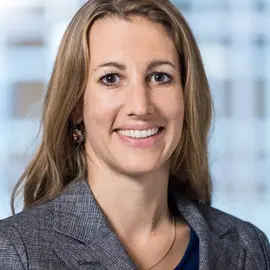 Dr. Julia Meyer
ZHAW School of Management and Law
Center for Corporate Performance and Sustainable Financing
Gertrudstrasse 8
8400 Winterthur
Work at ZHAW
Position at the ZHAW
Senior Lecturer

www.zhaw.ch/ifi
Education and Continuing education
Expertise and research interests
Sustainable Finance, Microfinance / Inclusive Finance
Projects
Publications
Articles in scientific journal, peer-reviewed
Conference contributions, peer-reviewed
Meyer, Julia; Mahmoud, Ola,

2020.

Sustainability in the time of uncertainty [paper].

In:

Global Research Alliance for Sustainble Finance and Investment, 3rd Annual Conference, Columbia University, USA, 8-11 September 2020.
Other publications
Oral conference contributions and abstracts
Publications before appointment at the ZHAW
Mahmoud Ola, Meyer Julia (2020): "Sustainability in the Time of Uncertainty", SSRN, No. 3597700.

Meyer Julia, Krauss Annette, Bachmann Kremena (2020): "Drivers of Investor Motivations for Impact Investments: The Case of Microfinance", SSRN, No. 3395275.

Meyer Julia, Krauss Annette (2020): "The Social Performance of Microfinance Investment Vehicles", Journal of Sustainable Finance and Investment.

Meyer Julia (2019): "Outreach and performance of microfinance institutions: the importance of portfolio yield", Applied Economics.

Meyer Julia, Hess Kelly (2018): "Swiss Investments for Development Characteristics of a Market with Strong Growth Dynamics", Wendt Karen: Sustainable Financial Innovation, Taylor and Francis, Oxford, p. 172-190.

Krauss Annette, Krüger Philipp, Meyer Julia (2016): "Sustainable Finance in Switzerland: Where Do We Stand?", SFI White Paper.

Krauss Annette, Meyer Julia: (2015): "Swiss Microfinance Investments Report - A Review of the Microfinance Investment Vehicles Managed in Switzerland".

Meyer Julia (2013): "Investing in microfinance: an analysis of financial and social returns", Dissertation, advisors: Birchler Urs, Wagner Alexander F., University of Zurich.