Dr. Claire Kaiser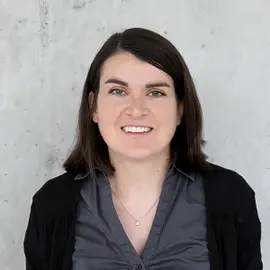 Dr. Claire Kaiser
ZHAW School of Management and Law
Public Networks and Service Delivery
Gertrudstrasse 8
8400 Winterthur
Work at ZHAW
Position
Research Associate and Project Leader
Education and Continuing education
Focus
Public management
Local governance
Reforms in the public sector
Organizational design of the public sector
Professional milestones
Swiss Institute for Public Management
University of Bern, Center of Competence for Public Management
Federal Statistics Office
Canton of Bern, beco Berner Wirtschaft
Swiss Federal Railways
Educational background
PhD in Public Administration, University of Bern, 2015
Master of Science in Economics, University of Bern, 2007


Membership of networks
Präsidentin des Stiftungsrats der Peter und Cornelia Hostettler-Stiftung
Mitglied des Editorial Advisory Board des International Journal of Public Sector Management
Projects
Publications
Articles in scientific journal, peer-reviewed
Books and monographs, peer-reviewed
Steiner, Reto; Ladner, Andreas; Kaiser, Claire; Haus, Alexander; Amsellem, Ada; Keuffer, Nicolas,

2021.

Zustand und Entwicklung der Schweizer Gemeinden : Ergebnisse des nationalen Gemeindemonitorings 2017.

Glarus:

Somedia Buchverlag.

ISBN 978-3-7253-1072-2.

Available from: https://doi.org/10.21256/zhaw-3134

Kaiser, Claire,

2016.

Papers on strategies, incentives and effects of amalgamation in Switzerland.

Bern:

KPM.

KPM-Schriftenreihe ; 59.

ISBN 978-3-906798-58-9.
Book parts, peer-reviewed
Conference contributions, peer-reviewed
Steiner, Reto; Kaiser, Claire,

2018.

Amalgamation and inter-municipal cooperation: alternative or consecutive re-form strategies? : an analysis based on an empirical longitudinal study of Swiss local governments [paper].

In:

ECPR General Conference, Hamburg, Germany, 22-25 August 2018.

Available from: https://ecpr.eu/Filestore/PaperProposal/83997573-83e4-491e-937f-45c95f5c09eb.pdf

Steiner, Reto; Kaiser, Claire; Reichmuth, Lukas,

2015.

What structural factors influence public service delivery? : lessons learned from a study of swiss municipalities [paper].

In:

Minderman, Goos; Reddy, Purshottama Sivanarain, eds.,

Innovation for the urban age : innovative approaches to public governance for the new urban age.

Innovation in the Urban Age, 2014.

The Hague:

Eleven International Publishing.

pp. 99-128.

The Winelands Papers ; 2014.
Other publications