Dr. Jeannine Hess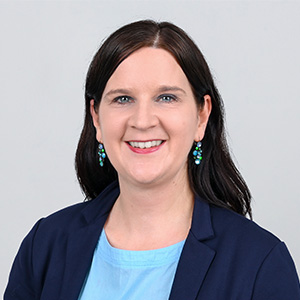 Dr. Jeannine Hess
ZHAW School of Social Work
Pfingstweidstrasse 96
8005 Zürich
Personal profile
Position at the ZHAW
www.zhaw.ch/de/sozialearbeit/studium/master-in-sozialer-arbeit/
Membership of networks
Projects
Publications
Articles in scientific journal, peer-reviewed
Hess, Jeannine; Werner, Karin; Forrer Kasteel, Esther,

2021.

Soziale Arbeit.

70(4), pp. 122-129.
Books and monographs, peer-reviewed
Other publications
Oral conference contributions and abstracts
Publications before appointment at the ZHAW
Tagungsbeiträge / Referate

Dialog und Vernetzung Integrationsförderung, Bundesamt für Migration, Bern (September 2014): Referat "Würdigung der Fokuspublikation Integration aus Sicht der Studie PRINZ"

Impulsveranstaltung Familienplatzierungsorganisationen zu den neuen Bestimmungen in der Verordnung über die Aufnahme von Pflegekindern PAVO, Zürich (Dezember 2012): Referat zur Bewilligung und Aufsicht über Familienplatzierungsorganisationen sowie Perspektiven für die weitere Entwicklung.

Nationale Fachtagung Institutionelle Tagesfamilienbetreuung - Herausforderungen in der Zukunft, Solothurn (September 2012): Workshop zum neuen Verein Tagesfamilien Kanton Solothurn - Argumente für den Zusammenschluss von kleinen Trägerschaften.

Tagung des Dachverbands Tagesstrukturen / Mittagstische zum Thema "Mittagstische - Horte - Tagesschulen in der Nordwestschweiz: Qualität lohnt sich!", Rheinfelden (September 2012): Referat zur aktuellen Situation im Kanton Solothurn - Chancen und Stolpersteine.

Mitgliederversammlung Elternbildung CH - Dachverband für Elternbildung, Solothurn (April 2012): Referat zur Elternbildung Kanton Solothurn.

Fachaustausch Pflegekinderwesen der Pflegekinder-Aktion Schweiz, Zürich (Oktober 2009): Fachreferat "Auswahl, Qualifizierung und Begleitung von Pflegefamilien".

Internationale Netzwerkkonferenz zur Pflegekinderhilfe, Fachhochschule Soziale Arbeit St.Gallen (September 2009): Workshop zum Thema "Auswahl, Qualifizierung und Begleitung" von Pflegefamilien" und Teilnahme an der Podiumsdiskussion zur Frage "Wie viel Professionalität braucht das Pflegekinderwesen?"

Tagung "Zusammenarbeit Wissenschaft - Praxis", Universität Fribourg (September 2009): Vorstellung der Lizentiatsarbeit im Rahmen der Postersession.

Sozialtag Kanton Solothurn, Solothurn (September 2008): Workshop zum Thema "Familienergänzende Betreuung: Entwicklungsbedarf"

Fachtagung der Schweizerischen Familienplatzierungsorganisationen, Thun (März 2007): Inputreferat zur Auswahl und Begleitung von Pflegefamilien.

Publikationen

Stamm, Margrit; Hess, Jeannine; Stauffer, Michael (2014). Best Practice in Kindertagesstätten und Kindergärten. Wege in die Zukunft. Bern: Forschungsinstitut SwissEducation.

Hess, Jeannine (2010). Passende Pflegefamilie für ein Pflegekind gesucht! Auswahl und Qualifizierung von Pflegefamilien. Eine qualitative Delphi-Studie. In: Newsletter Departement Sozialarbeit und Sozialpolitik, Universität Fribourg.

Pflegekinder-Aktion Schweiz (Hrsg.) (2009). Interview mit Jeannine Hess: Für das KInd eine passende Pflegefamilie suchen. In: netz. Zeitschrift für das Pflegekinderwesen, Nr 2/09, S. 24-29.

Hess, Jeannine (2009). Pflegefamilien in der Deutschschweiz: Auswahl- und Qualifizierungsprozess. Eine qualitative Delphi-Studie. Unveröffentlichte Lizentiatsarbeit. Universität Fribourg.