Open Educational Resources
Openly licensed educational materials allow you to expand and continually improve your course content. You can also use them for your own studies. With Creative Commons licences, you can publish your own educational materials and make them available to a wider audience.
OER Creator Workshop - starts 18 Oct in Zurich
Please note: The OER Creator Workshop is fully booked and registration is now closed. However, it is always possible that a space becomes available on short notice, so please get in touch with us via Email, if you want further information or be added to the waiting list. Kind regards, ZHAW OER Team
The new "OER Creator Workshop" will take place this autumn.
Do you create learning content and like to share your materials? Then join us at the OER Creator Workshop.

The workshop is about creating and sharing open and accessible learning materials as Open Educational Resources (OER). We meet, collaborate, connect ideas, create, and share OER.

It is aimed at anyone, who creates learning content. Even without prior knowledge and no projects at hand, everyone is welcome. The workshop provides space for a new OER project.

Partners involved: swissuniversities, ZHAW, ETH Zürich LET, Eidgenössische Hochschule für Sport Magglingen EHS.
We believe - learning materials should be open and accessible, so that others can use, edit, develop and share them.
Open Educational Resources (OER) are key - they are sustainable, create new learning opportunities and enable lifelong learning.
This competition is now closed. It took place in the Spring Semester 2022. ZHAW students looked at the 17 sustainability goals of the UN. Videos, images, podcasts or other materials could be published as Open Educational Resources (OER) and up to CHF 500 could be won.
The names of the winners and impressions of the final event can be found on the Students4OER page.
What are Open Educational Resources?
Open educational resources (OER) are educational materials that are freely available online and which have been openly published by their authors with certain rights of use or licences. Creative Commons licences are among the most common and well-known licences used in this context. They provide a simple way for you to use, adapt and publish your materials. OER consist of any type of course materials, such as texts, pictures, audio, videos, educational software and even entire course units.
UNESCO definition
Open Educational Resources (OER) are teaching, learning and research materials in any medium – digital or otherwise – that reside in the public domain or have been released under an open license that permits no-cost access, use, adaptation and redistribution by others with no or limited restrictions.
OER form part of 'Open Solutions', alongside Free and Open Source software (FOSS), Open Access (OA), Open Data (OD) and crowdsourcing platforms.

UNESCO, Building knowledge societies, Open Educational Resources (OER)
In accordance with the Art. 19, para. 1, point b of the Swiss Copyright Act, materials that are protected by copyright may be used by teachers in their class for educational purposes. This is the case, for example, when the materials are part of a closed Moodle course that enrolled students, unlike guests, can access with their authentication details (i.e. ZHAW login). You can read about other restrictions, for example that lecturers can in general only use extracts of copyright-protected works but not the full text, in our information sheet on Moodle and copyright (in German only).
Once you decide to make your materials available to the wider public, be it through conferences, public lectures, open Moodle courses, MOOCs or videos, the use of open educational resources (OER) can be of assistance. OER are released under an open licence (usually a Creative Commons licence) and permit no-cost use, adaptation and redistribution by others with few or no restrictions.
There are six different Creative Commons licences, which are created by selecting one or more of the four icons. Each icon represents a licence restriction, as shown in the image below.
ZHAW Open Educational Resources Policy
The Executive Board approved an Open Educational Resources Policy on 1 March 2020. This demonstrates the ZHAW's commitment to the sharing culture that is embedded in the strategy on education and digital transformation for the years 2018 to 2029 (in German only). The ZHAW recommends that its lecturers use OER and adapt them for their audience in order to make the most of didactic synergies, content sharing and new perspectives. OER offer a constructive solution to copyright restrictions, particularly when it comes to the use of digital media. The ZHAW also encourages its lecturers to actively participate in the sharing culture by producing OER.
Value and potential of OER
According to the ZHAW's OER policy, sharing OER offers many potential benefits:
Lecturers can showcase their own expertise in a subject area.

Efficiency is increased by using OER from others and duplication is avoided under a secure legal framework.

By collaborating with other subject experts or students, educational resources are updated, supplemented and developed.

Educational resources are subjected to quality control through peer review and community feedback.

The external impact (visibility/reputation) of institutions can be considerably increased and improved.

OER enable teaching staff to access third-party material more easily.
The team at the OER competence centre at the University Library is your point of contact for questions or suggestions about OER and can support you in your digital projects.
We offer various training courses for ZHAW staff and students, the aim of which is to raise awareness, develop skills and build confidence when working with OER.
The following courses and workshops are offered throughout the year on a regular basis:
Open educational resources (OER) in digital university teaching
This course provides you with a theoretical introduction to the topic of OER and teaches you how to supplement your own university teaching with OER materials. It is aimed at ZHAW lecturers, people interested in e-learning, video production teams, people responsible for MOOCs and anyone else interested in OER.
OER workshop: how to search for and integrate OER into your teaching materials
This workshop familiarises you with the use of OER in university teaching. You learn how to search for existing OER materials, how to integrate those into your own course materials and what you need to keep in mind.
OER workshop: how to share teaching materials and publish OER
Sharing learning materials, open licensing and publishing OER are becoming more and more important in the context of the digitisation of teaching and new dynamics in research. Do you have materials that you would like to share, such as a picture, graphic, presentation, video, experiment or textbook? In this workshop, you learn what you need to consider when publishing your own teaching materials as OERs at the ZHAW. The practical component of the workshop helps you to identify which of your teaching materials can be published as OER. Using examples, we explain the step-by-step process of OER publishing and answer any remaining questions.
Creative Commons licences: how to correctly use third-party content and license your own content
In this workshop, you are introduced to the most important requirements and rules for CC licences and learn how to apply them in order to correctly re-use third-party content or properly license your own content. As CC licences are often used for OER, this workshop concludes with a brief look at the topic of OER and the use of CC-licensed educational materials.
We focus on providing advice in the use and publication of OER materials.
search and use: when combining third-party works or integrating OER materials into your existing content
use and create: when merging CC-licensed works into a new body of work and when creating your own educational materials.
license and publish: when licensing and publishing OER materials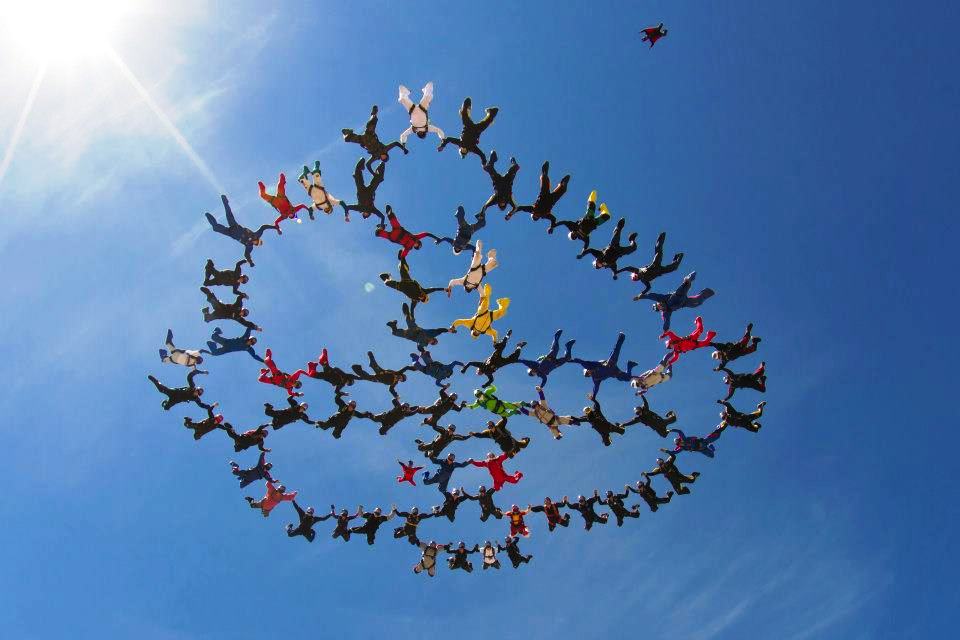 Are you interested in using, creating and disseminating OER and would you like to connect with like-minded people? The OER community (requires ZHAW login) enables ZHAW employees to actively engage and exchange ideas about OER and to network with each other. High-quality educational materials can be shared and further developed as a group, as well as questions or challenges that arise discussed and worked through together successfully. If you have any questions about the OER community, the OER Competence Centre of the university library are here for you.
The ZHAW has been a partner organisation of edX, a platform with over 2,500 online courses, mainly in English, since the beginning of 2020. Due to the corona situation, edX is now offering its partner organisations the opportunity to attend and complete a selection of courses free of charge. The offer can be used via ZHAW digital (contact: minna.koponen@zhaw.ch). In principle, it is possible for an entire class to complete an online course on edX and the achieved credits to be counted towards their studies by the ZHAW. The time-limited edX offer also applies to ZHAW employees.
OER resources
The following resources can help when using, creating or licensing open educational materials. All of them are currently available in German only.