Dr. Nicoline Scheidegger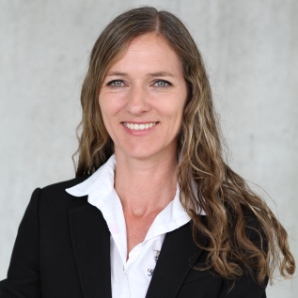 Dr. Nicoline Scheidegger
ZHAW School of Management and Law
Institute for Organizational Viability
Theaterstrasse 17
8400 Winterthur
Personal profile
Position at the ZHAW
Senior lecture for Leadership, Organizational Behavior & Strategy

www.zhaw.ch/iov
Expertise and research interests
Leadership
Distant Leadership
New Leadership
Work 4.0
Human Capital Management
Organizational Behavior
Social Network Analysis(SNA)
Educational background
Doctorate (Dr. oec. publ.) at the University of Zurich, Faculty of Economics, Chair of Organisation, Technology and Innovation Management.
Membership of networks
Projects
Publications
Articles in scientific journal, peer-reviewed
Books and monographs, peer-reviewed
Müller, Andrea; Scheidegger, Nicoline; Simon, Silvia; Wyssen, Theophil, eds.,

2011.

Praxisleitfaden Arbeitgeberattraktivität : Instrumente zur Optimierung der Arbeitgeberattraktivität in kleinen und mittleren Unternehmen.

Chur:

HTW Chur.

ISBN 978-3-9522147-5-6.

Scheidegger, Nicoline,

2010.

Der Einfluss von Netzwerkstrukturen auf den Karriereerfolg im Management - Bridging oder Bonding Ties? : Netzwerkanalyse in einem Schweizer Dienstleistungsunternehmen.

München:

Rainer Hampp.

ISBN 978-3-86618-465-7.

Müller, Andrea; Scheidegger, Nicoline; Meyer-Ferreira, Peter; Willi, Hans,

2010.

Praxiszertifizierung "Excellence in HR-Consulting".

Winterthur:

ZHAW Zürcher Hochschule für Angewandte Wissenschaften.
Book parts, peer-reviewed
Conference contributions, peer-reviewed
Scheidegger, Nicoline; Müller, Andrea,

2017.

Adaptive conjoint analysis of professionals' job preferences [paper].

In:

ICOBHRM 2017 : 19th International Conference on Organization Behavior and Human Resource Management, Singapur, 11-12 September 2017.

World Academy of Science, Engineering and Technology.

pp. 2264-2270.

Available from: https://doi.org/10.5281/zenodo.1132182

Scheidegger, Nicoline,

2012.

Network structure or tie content? : the impact of managerial networks on career outcomes and influence [paper].

In:

2012 45th Hawaii International Conference on System Sciences.

45th Hawaii International Conference on System Sciences (HICSS), Maui, HI, USA, 4-7 January 2012.

New York:

IEEE.

pp. 790-799.

Available from: https://doi.org/10.1109/HICSS.2012.445
Other publications
Oral conference contributions and abstracts