Dr. Minna Koponen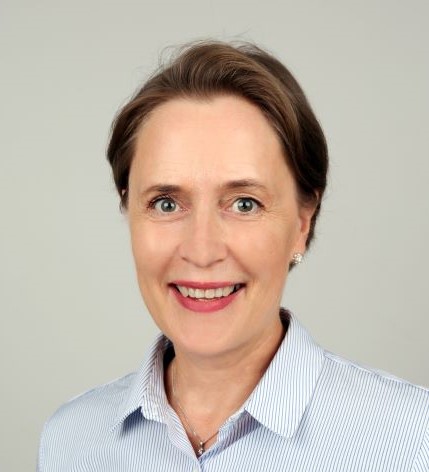 Dr. Minna Koponen
ZHAW School of Management and Law
Center for Innovative Teaching and Learning
St.-Georgen-Platz 2
8400 Winterthur
http://https://www.zhaw.ch/en/sml/institutes-centres/center-for-innovative-teaching-and-learning/
Membership of networks
Book parts, peer-reviewed
Other contributions
PUBLICATIONS (*peer reviewed) AND CONFERENCES

*Koponen, M. 2019. Reflecting Media Life Study as a Pedagogical Method in the Perspective of Media Literacies. Learning, Media and Technology. www.tandfonline.com/doi/abs/10.1080/17439884.2019.1641512

*Koponen, M & Pienimäki, M. 2017. Toward the Transcultural Media Competencies of Migrant Young People. UNESCO: MILID Yearbook 2018/2019.

*Koponen, M & Kotilainen, S. 2017. Kohti ylikulttuurista mediaosaamista korkeakoulutuksessa [Towards Transcultural Media competencies in Higher Education]. Helsinki; Aikuiskasvatus. www.aikuiskasvatus.fi/sisalto/AK_3_2017_sisallys.pdf

Koponen, M. 2018. Kohti verkkoa ja verkostoja – opiskelijoiden kokemuksia OneNote Class Notebook –ympäristöstä. [Towards network and networks, students' experiments and experiences in the OneNote Class Notebook learning environment]. Publications of Saimaa University of Applied Sciences. www.saimia.fi/suunta/

Koponen, M. 2017. We made just a Video - Towards Media competencies in Social Work Education. Saimaa is Calling. Conference publication. Lappeenranta/ Finland. www.saimia.fi/fi-FI/julkaisut/julkaisusarjan-julkaisut

Koponen, M & Partinen, H-L. 2017. Yksintulleen turvapaikanhakijanuoren osallisuuden kokeminen ja edustajan rooli luottamuksen rakentajana. [One by one, experiencing the involvement of an asylum seeker's youth and the role of a representative as a builder of trust]. Nummela, T & Wright, H (eds.) in Chaninging Social Work in South-Karelia. Publications of the Center for Expertise in Southeast Finland A.11:2017

Koponen, M. 2017. Matkakertomus: Kulttuurien moninaisuus kansainvälisen korkeakouluyhteistyön kontekstissa. [Travel Report: Cultural diversity in the context of international higher education cooperation] Co-Publication: Kajaani University of Applied Sciences & Saimaa University of Applied Sciences. Online: publications.theseus.fi/handle/10024/132568.

Koponen, M. 2012. In Vesterinen, M-L (Eds.). Foreshadowing report of social-, health and social care and early childhood education. www.oph.fi/download/133556_SOTE-ENNAKOINTI_loppuraportti.pdf


CONFERENCES
Koponen M 2018. Reflection on the development of media literacy and intercultural dialogues in online learning environments.
Conference of Education. 2019. Tampere, Finland.

Koponen M. 2018. Reflecting Media Life Study as a Pedagogical Method for learning Media Literacies. European Educational Research Association. Bolzano, Italy.

Koponen, M. 2017. Towards participatory culture – media competence as a part of social work education. Tampere: TAITO2017 conference publication/poster. Tampere, Finland.

Koponen, M & Kotilainen S. 2016. Towards Transcultural media education in Higher Education Context. Conference of International Media and Education Research. Leicester, United Kingdom.

Koponen, M. 2015. Life Long Learning and IT Skills. Conference of Regional Strategy of Professional career development. Vyborg, Russia.

Koponen, M. 2015. Information Technology in Education. Conference of Regional Aspects of Innovative Development of the Cultural Education and Socio-Economic Spheres in the Current Context. Vyborg, Russia.