Prof. Dr. Florian Keller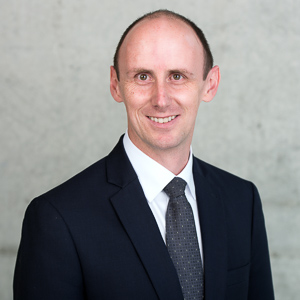 Prof. Dr. Florian Keller
ZHAW School of Management and Law
Center for Global Competitiveness
Theaterstrasse 17
8400 Winterthur
Personal profile
Management role
Head of Centre, Center for Global Competitiveness
Head, MBA (Master in Business Administration)
Position at the ZHAW
Head of Center for Global Competitiveness
Professional development teaching
Expertise and research interests
International Trade, Trade-Barriers, Trade promiton, Investment Promotion, Value Chains in Europe, Nearshoring, Diplomacy, Economic policy
Educational background
Professor for Global Business and International Relations
PhD Contemporary History (Foreign Economical Affairs & Diplomacy)- University of Freiburg (CH)
MAS Business Administration - ZHAW School of Management & Law
MA Contemporary and modern History; Leadership - Universities of Freiburg (CH), Berne, Vienna, Birmingham
Professional milestones
2011-2014 Senior Trade Officer; British Foreign Office, UK Trade & Investment
2006-2009 Head of Events; Swisscom Ltd
2005-2006 Senior Communication Officer, Swisscom Ltd
2003-2005 Projectmanager, Swisscom Ltd
Membership of networks
Expert Referee Network of the Italian National Institute of Statistics
Projects
Publications
Articles in scientific journal, peer-reviewed
Keller, Florian; Zoller-Rydzek, Benedikt,

2022.

Trade and attitude towards the EU : what really matters.

European Foreign Affairs Review.

27(1), pp. 127-154.

Zoller-Rydzek, Benedikt; Keller, Florian,

2020.

COVID-19 : guaranteed loans and zombie firms.

CESifo Economic Studies.

66(4), pp. 322-364.

Available from: https://doi.org/10.1093/cesifo/ifaa014

Keller, Florian; Zoller-Rydzek, Benedikt,

2019.

European nearshoring index : is eastern Europe attractive for Swiss IT firms?.

Central European Business Review.

8(3), pp. 35-53.

Available from: https://doi.org/10.18267/j.cebr.217
Books and monographs, peer-reviewed
Book parts, peer-reviewed
Keller, Florian; Egli, Yannic,

2019.

3D-Druck im Schweizer Mittelstand : aktueller Stand und Szenarien für die Zukunft

.

In:

Digitalisierung in der Praxis : so schaffen KMU den Weg in die Zukunft.

Wiesbaden:

Springer.

pp. 197-208.

Available from: https://doi.org/10.1007/978-3-658-26137-5_13

Keller, Florian,

2017.

.

In:

Ebnöther, Christoph, ed.,

Leitfaden durch das politische System der Schweiz.

Zürich:

Orell Füssli.

pp. 171-181.

Keller, Florian,

2017.

Zwischen Österreich und Welthandelspolitik

.

In:

Inauen, Josef; Metzger, Franziska; Furrer, Markus, eds.,

Geschichte und Beruf : eine Festschrift für Urs Altermatt von seinen ehemaligen Studierenden.

Zürich:

LIT.

pp. 149-152.

Geschichte und Bildung ; 7.
Conference contributions, peer-reviewed
Other publications
Publications before appointment at the ZHAW
Keller, Florian, 2011. Aussenhandelschancen für Firmen aus dem Vereinigten Königreich in der Schweiz. ZHAW, School of Management & Law, Winterthur.

Keller, Florian, 2004. Die Mär von der Erstbesuchs-Tradition: Vom diplomatischen Nahverhältnis Schweiz-Österreich, Neue Zürcher Zeitung, 10. November 2004

Keller, Florian, 2003. Wenn Aussenminister sich besuchen: Funktion der Aussenminister-Besuche in der Beziehung zwischen der Schweiz und Österreich. Lizentiatsarbeit Universität Fribourg.