Dr. Carmen Keller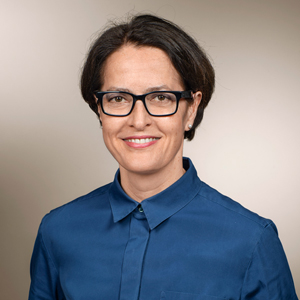 Dr. Carmen Keller
ZHAW School of Applied Psychology
Zentrum Klinische Psychologie & Psychotherapie
Lagerstrasse 41 / 45
8004 Zürich
Personal profile
Position at the ZHAW
Membership of networks
Publications
Book parts, peer-reviewed
Other publications
Publications before appointment at the ZHAW
Ausgewählte Publikationen (peer-reviewed)

Keller, C. & Junghans, A. (2017). Does guiding toward task-relevant information help improve graph processing and graph comprehension of individuals with low or high numeracy? An eye-tracker experiment. Medical Decision Making, 37(8), 942-954.

Keller, C. & Hartmann, C. (2016). Not merely a question of self-control: The longitudinal effects of overeating behaviors, diet quality and physical activity on dieters' perceived diet success. Appetite, 107, 213-221.

Keller, C., Hartmann, C. & Siegrist, M. (2016). The association between dispositional self-control and longitudinal changes in eating behaviors, diet quality, and BMI. Psychology & Health, 31 (11) 1311-1327.

Keller, C. & Siegrist, M. (2015). The weight management strategies inventory (WMSI). Development of a new measurement instrument, construct validation, and association with dieting success. Appetite, 92, 322–336.

Keller, C. & Siegrist, M. (2015). Does personality influence eating styles and food choices? Direct and indirect effects. Appetite, 84, 128–138.

Keller, C., Markert, F. & Bucher, T. (2015). Nudging product choices: The effect of position change on snack bar choice. Food Quality and Preference, 41, 41–43.

Bucher, T. & Keller, C. (2015). The web-buffet – development and validation of an online tool to measure food choice. Public Health Nutrition, 18(11), 1950–1959.

Keller, C. & Siegrist, M. (2014). Successful and unsuccessful restrained eating. Does dispositional self-control matter? Appetite, 74, 101–106.

Keller, C., Kreuzmair, C., Leins-Hess, R. & Siegrist, M. (2014). Numeric and graphic risk information processing of high and low numerates in the intuitive and deliberative decision modes: An eye-tracker study. Judgment and Decision Making, 9(5), 420–432.

Dohle, S., Hartmann, C. & Keller, C. (2014). Physical activity as a moderator of the association between emotional eating and BMI: Evidence from the Swiss Food Panel. Psychology & Health, 29(9), 1062–1080.

Keller, C. & van der Horst, K. (2013). Dietary restraint, ambivalence toward eating, and the valence and content of spontaneous associations with eating. Appetite, 62, 150–159.

Keller, C., Bostrom, A., Kuttschreuter, M., Savadori, L., Spence, A. & White, M. (2012). Bringing appraisal theory to environmental risk perception: a review of conceptual approaches of the past 40 years and suggestions for future research. Journal of Risk Research, 15(3), 237–256.

Keller, C. (2011). Using a Familiar Risk Comparison Within a Risk Ladder to Improve Risk Understanding by Low Numerates: A Study of Visual Attention. Risk Analysis, 31(7), 1043–1054.
Other publications