Prof. Dr. Christian Hinderling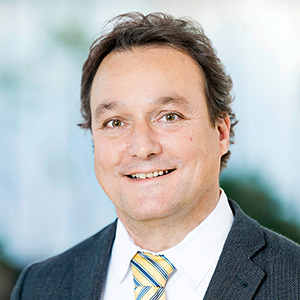 Prof. Dr. Christian Hinderling
ZHAW School of Life Sciences and Facility Management
Institute of Chemistry and Biotechnology
Einsiedlerstrasse 31
8820 Wädenswil
Management role
Director of Institute, Institute of Chemistry and Biotechnology
Position at the ZHAW
Head ICBT
Articles in scientific journal, peer-reviewed
Conference contributions, peer-reviewed
Oral conference contributions and abstracts
Hinderling, Christian; Kroslakova, Ivana ; Gantenbein-Demarchi, Corinne ; Freimüller Leischtfeld, Susette ; Delueg, Stephanie; Miescher Schwenninger, Susanne ; Fieseler, Lars ,

2012.

Development of an efficient strategy for the identification of the dominant microflora of cocoa fermentation .

In:

1st Swiss International Congress on Industrial Microbiology (MICROSCON), Olten, Switzerland, 16-17 October 2012.
Patents and patent applications
Chen, Peter; Hinderling, Christian,

2004.

Mass spectrometric screening of catalysts .

Patent number US6797516 B1

(2004-09-28)

.

Available from : https://worldwide.espacenet.com/publicationDetails/biblio?CC=US&NR=6797516

Chen, Peter; Plattner, Dietmar, A.; Hinderling, Christian; Feichtinger, Derek; Adlhart, Christian ,

2003.

Catalytically accelerated gaseous phase reactions .

Patent number EP0970132 B1

(2003-06-18)

.

Available from : https://register.epo.org/espacenet/regviewer?AP=99900429