Michal Gorbar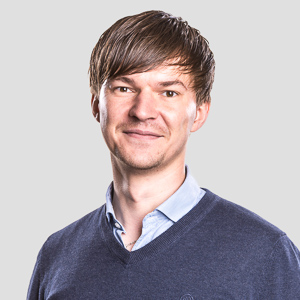 Michal Gorbar
ZHAW School of Engineering
Forschungsbereich Keramische Materialien
Technikumstrasse 9
8400 Winterthur
Personal profile
Projects
Publications
Articles in scientific journal, peer-reviewed
Other publications
Gorbar, Michal; Penner, Dirk; Sterchi, Robert; Bojemüller, Enno; Kirsten, Armin; Tholey, Michael,

2019.

Multi-color gradient ceramics produced by aqueous tape casting [paper].

In:

XVI ECerS Conference, Torino, Italy, 16-20 June 2019.
Oral conference contributions and abstracts
Gorbar, Michal; Mauchle, Stéphane; Aebi, Patric; Bitterli, Beat; Penner, Dirk,

2022.

Development of Yb2O3-based ceramics for indirect production of 177Lu used in targeted radionuclide therapies.

In:

Ceramics in Europe, Kraków, Poland, 10-14 July 2022.

Penner, Dirk; de Hazan, Yoram; Gorbar, Michal,

2018.

Erfahrungen mit dem (low cost)-ASIGA SL-Drucker.

In:

DKG Szene Additiv - Open Panel 2018 «3D Druck von Keramik bald für den Consumer-Markt?», Dübendorf, 10. Januar 2018.
Patents and patent applications
Bojemüller, Enno; Gorbar, Michal; Penner, Dirk; Tholey, Michael,

2020.

Patent number EP3593753 A1

(2020-01-15)

.

Available from: https://worldwide.espacenet.com/patent/search?q=pn%3DEP3593753A1

Bojemüller, Enno; Gorbar, Michal; Penner, Dirk; Tholey, Michael,

2020.

Patent number US2020008910 A1

(2020-01-09)

.

Available from: https://worldwide.espacenet.com/patent/search?q=pn%3DUS2020008910A1

Boiger, Gernot Kurt; Boldrini, Marlon; Gorbar, Michal; de Hazan, Yoram; Hocker, Thomas; Horat-Fässler, Pascal; Mauchle, Stéphane; Penner, Dirk; von Wyl, Bruno,

2019.

Keramischer Heizwiderstand, elektrisches Heizelement sowie Vorrichtung zur Erwärmung eines Fluides.

Patent number WO2019185291 A1

(2019-10-03)

.

Available from: https://worldwide.espacenet.com/patent/search?q=pn%3DWO2019185291A1