Dr. Thorsten Busch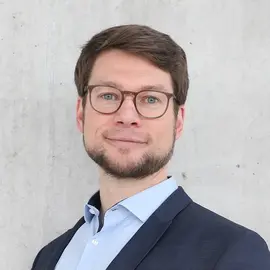 Dr. Thorsten Busch
ZHAW School of Management and Law
Center for Corporate Responsibility
Theaterstrasse 17
8400 Winterthur
Work at ZHAW
Position at the ZHAW
Research Associate

www.twitter.com/DigitalEthics
Education and Continuing education
Expertise and research interests
digital business ethics, technology ethics, AI ethics, digital games, digital marketing ethics, digital sustainability
Professional milestones
In recent years, Thorsten Busch has been teaching digital business ethics, responsible innovation, digital games, and digital marketing ethics at the University of St. Gallen (CH), Trinity Business School (IE), and HEC Montréal (CA). His research on a wide range of issues in digital ethics has been published in outlets such as the Journal of Business Ethics, Ethics & Information Technology, and Convergence, and it has been presented at leading international institutions, including MIT (US), University of Oxford (UK), and McGill University (CA). Among other positions, Thorsten was a Postdoctoral Fellow in game studies at Concordia University in Montréal (CA), a Visiting Assistant Professor in corporate social responsibility at the University of Konstanz (DE), and a Senior Research Fellow in data ethics at the University of St. Gallen (CH).
Educational background
Thorsten Busch holds an M.A. in political science, economics, and management from the University of Oldenburg (DE) and a Ph.D. in organizational studies and cultural theory from the University of St. Gallen (CH). In 2010, he took part in the Oxford Internet Institute's Summer Doctoral Programme and was a visiting scholar at Harvard's Berkman Klein Center for Internet and Society.
Publications
Articles in scientific journal, peer-reviewed
Book parts, peer-reviewed
Leicht-Deobald, Ulrich; Busch, Thorsten; Schank, Christoph; Weibel, Antoinette; Schafheitle, Simon; Wildhaber, Isabelle; Kasper, Gabriel,

2022.

The challenges of algorithm-based HR decision-making for personal integrity

.

In:

Martin, Kirsten; Shilton, Katie; Smith, Jeffrey, eds.,

Business and the Ethical Implications of Technology.

Cham:

Springer.

pp. 71-86.

Available from: https://doi.org/10.1007/978-3-031-18794-0_5
Other publications