Sustainable cultivation of microalgae for energy production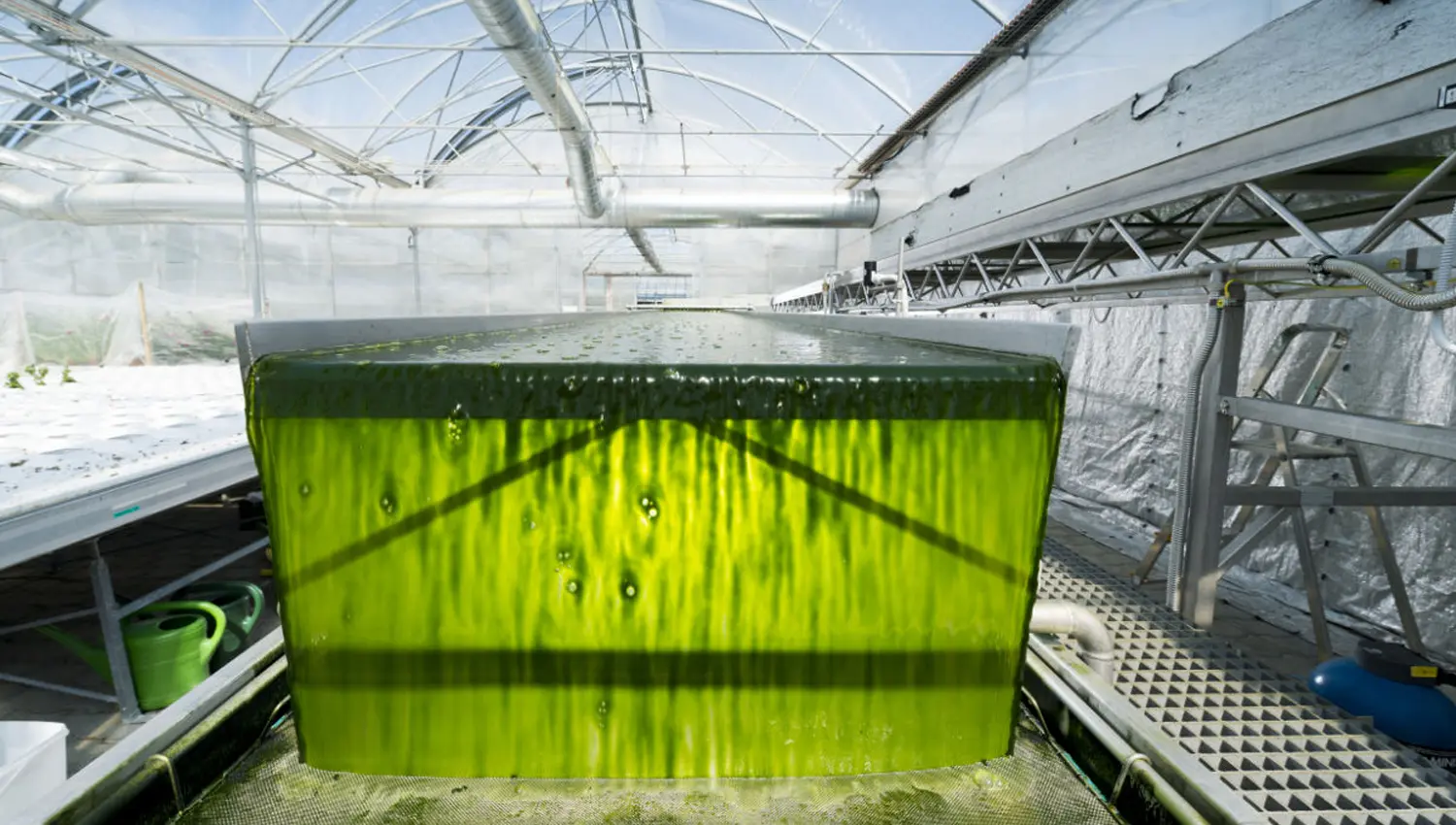 The Swiss Competence Center for Energy Research - Biomass for Swiss Energy Future (SCCER BIOSWEET) is a consortium of 15 Partners from acht Academic Institutions and more than 50 Cooperation Partners from private or public sector organizations. They focus on the engineering and implementation of biochemical and thermochemical biomass conversion processes with a high level of technological readiness and sustainability.
With the decision of the Swiss Federal Council from May 25, 2011, to gradually abandon nuclear energy, research and industry is challenged to develop innovative solutions to promote the energy transition while meeting the goals of Swiss climate policy.
The establishment of SCCER is a key-element to realize the Energy Strategy 2050. It addresses the inter-university coordination of energy research across Switzerland and has been funded for the period of 2013 to 2016. The implementation of the SCCER is supervised by the Commission for Technology and Innovation (CTI).
The BIOSWEET Network postulates the "+100 Petajoule" bioenergy vision for the Swiss Energy Strategy 2050: woody biomass, biowastes and manure, as well as the emerging huge potential of algae are seen to contribute additional 33 Petajoule each. This is roughly a doubling of the current energy supply from biomass.
Within this framework, obtaining energy from algal biomass is by far the most visionary endeavour. It requires substantial research to lay the foundations of a future energy industry based on microalgae. We participate in these early steps by contributing novel and innovative approaches to the mass cultivation of Algae, such as selection of appropriate species of microalgae, closing loops in the production process, and bioreactor design. Last but not least, we also provide biomass for downstream processes such as hydrothermal methanation.