Psychotherapy, Counselling and Crisis Intervention
We offer psychotherapy and counselling for children adults, couples and families at difficult times in their lives or in crises.
«A journey of a thousand miles begins with a single step.»

Lao Tzu (6th century B.C.)
For more than 30 years, we have counselled, supported and treated adults, children, adolescents, couples and families at difficult times in their lives.
We combine practical psychology experience and up-to-date scientific knowledge – We practice what we teach
We see ourselves as a part of a rapidly changing society – We bear responsibility in our activities
We integrate a variety of schools of psychology – We work across methods
We follow a humanistic view of mankind – Our focus is on you
To be able overcome difficult times in their lives, psychological stress or crises, people sometimes need psychological support in the form of psychotherapy, counselling or crisis intervention.
This support can range from a few appointments for crisis intervention or to clarify a situation to longer-term therapeutic support. In counselling or psychotherapy we seek solutions together and help you to understand your situation and find ways to cope with and overcome your crisis. Through this you find your way back to your strengths and develop new competences. This process can trigger sustainable developments and make you, as a person, couple or family, more resilient in the face of future burdens.
The connection to the University of Applied Sciences guarantees that our counselling and therapy services are scientifically valid and based on up-to-date research. Our counsellors also teach and provide continuing education to psychotherapists. With this, scientific knowledge and long years of practical experience are mutually enriching.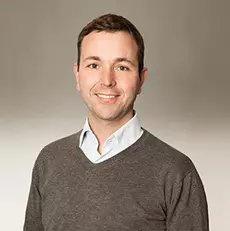 'Studies show that almost half of all people have psychological problems at some point in their lives. However, only one sixth seek professional help. We know that psychotherapy helps people overcome difficult situations better and more quickly.'
The content and the course of counselling and therapy are as individual as people are. Some people come for three sessions only, while others have 20 or more sessions. With some clients, counselling is completed within a few weeks, but other clients may come for months. You decide how long, how often and at what intervals you want to come.You can sign up as an individual, a couple, parents or a family, also even when you think that family members or persons close to you are in need of therapy. Depending on your concern, the cost of counselling or therapy will be paid by you yourself or by supplementary coverage or basic coverage in your health insurance policy. If your insurance is a general practitioner or HMO model, you should contact them first. One 50-minute session costs 180 francs. We are happy to advise you on financing options at your first session. We are bound by patient/physician confidentiality.
Our understanding of counselling and therapy
Our counselling and therapy concept is shaped by a humanistic view. We are oriented to your strengths and engage with you respectfully and at eye level. This fosters and supports the development of self-efficacy and self-responsibility. We see ourselves as experts in the counselling and therapy process and see you as the expert on your life situation.
Psychotherapy and counselling at a central location in Zurich
Do you have questions? Would you like to make an appointment for a first meeting? Please contact us by e-mail or by telephone at 058 934 83 30.